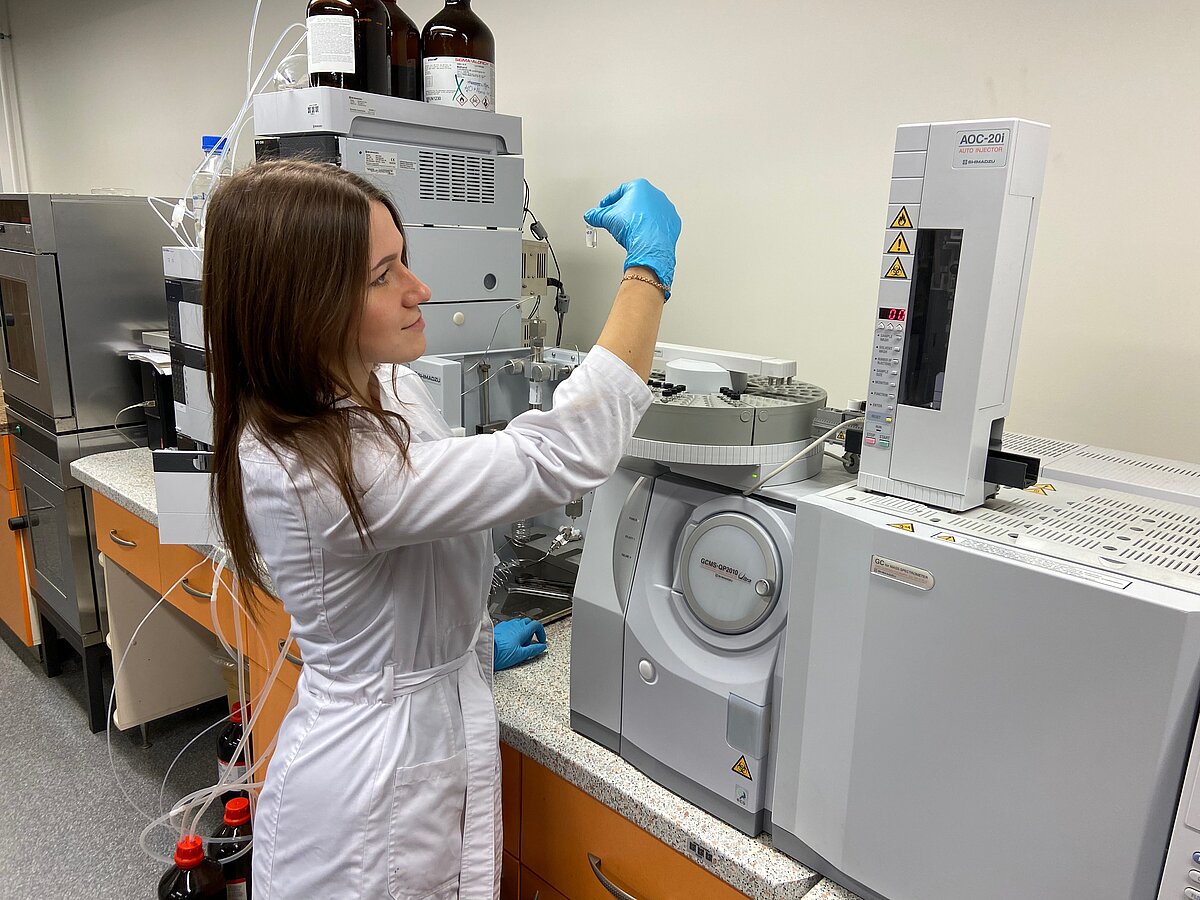 Pētniece skaidro, ka čaga (latīņu val. "Inonotus obliquus") jeb melnā spulgpiepe, arī spuldzene, ir daudzgadīga sēne, kas parazitē uz pieaugušu bērzu, arī alkšņu stumbriem. Sēnītes micēlijā savstarpēji saistītu bioloģisko procesu rezultātā veidojas un uzkrājas bioloģiski aktīvas vielas, kuras jau no seniem laikiem augstu tiek vērtētas, pateicoties čagas antiseptiskajām un antibakteriālajām īpašībām.
"Tradicionālajā medicīnā čaga ir zināma jau kopš 12. gadsimta, pieminēta pat senajos Avicennas rakstos. Līdz šim visbiežāk čaga izmantota gremošanas sistēmas un asinsvadu sistēmas veselības uzturēšanai, lai arī zināms, ka čagu cilvēki izmantojuši arī tuberkulozes ārstēšanā, diabēta gadījumos, ādas problēmu ārstēšanai un pat kā dezinfekcijas līdzekli," uzskaita K.Upska, piebilstot, ka vēl aizvien čagas tēju vai tās uzlējumus nereti mēdz izmanto ne vien vielmaiņas uzlabošanai, bet arī audzēju profilaksei.
Viena no čagā esošajām organisko savienojumu grupām ir lipīdi, tostarp terpēni, sterīni, taukskābes. Lipīdiem, organisko vielu grupai, kas sastopami čagā piemīt augsta antioksidatīvā aktivitāte, kas arī nosaka tās terapeitisko iedarbību.
"Ir pieradīts, ka daudziem no čagā esošajiem lipīdiem piemīt pretvēža aktivitāte. Citiem vārdiem sakot, tas nozīmē, ka čagā ir atrodamas aktīvās vielas, kas tieši iesaistītas audzēja metastāžu kavēšanā. Mans kā pētnieces galvenais uzdevums ir iegūt maksimāli augstu tādu ekstraktvielu iznākumu, pētīt to sastāvu, un izmantošanas iespējas," uzsver pētniece.
Līdz ar to Karīnas Upskas pētījuma mērķis ir izstrādāt metodi tās bioloģiski aktīvo vielu kompleksa izdalīšanai un tā sastāva izpētei, lai izvērtētu iespējas čagas izmantošanai veselību uzlabojošu produktu izstrādei.
Lūkojoties nākotnē un paturot prātā bioekonomikā balstītu tautsaimniecības attīstību, pētniecesprāt, pastāv iespēja veikt čagas pārstrādi arī pēc vērtīgo lipīdu ekstrakcijas, izmantojot tā saucamos biorafinēšanas principus, ar mērķi iegūt arī čagā esošos polisaharīdus. Savukārt polisaharīdi veicina glikozes līmeņa pazemināšanu asinīs un imunitātes uzlabošanu, kas var būt vērtīgi kā iekaisuma, tā sirds un asinsvadu un neirodeģeneratīvo slimību profilaksē.
Pētījums tiek veikts "Interreg" projekta "Baltijas jūras reģiona tirgus orientēti ne koksnes meža produkti - savvaļas un kultivētas sugas ar biznesa potenciālu (NovelBaltic)" ietvaros.
---
25. septembra pēcpusdienā LU telpās jau otro gadu pēc kārtas norisinājās atklājumu un inovāciju pasākums "LU Jauno tehnoloģiju un inovāciju diena", kur vienuviet satikās gan mundrākie pētnieku prāti, gan inovatīvāko ideju autori. Ievērojami liels LU pētnieku skaits piedalījās "Zināšanu agorā", kas bija viena no nozīmīgākajām pasākuma daļām.
"Zināšanu agora" bija iespēja pētniekiem 6 minūšu laikā iepazīstināt un ieinteresēt plašāku sabiedrības loku ar nesen veiktu vai jau sāktu inovatīvu pētījumu tehnoloģiju, dažādu procesu un dzīves kvalitātes uzlabošanas jomā.
Šogad "Zināšanu agorā" izskanēja teju 60 dažādi pētījumi, kas aktualizēja jautājumus par mikroorganismu kolekcijas attīstību, Saules sistēmu, nanomateriāliem, bioekonomiku, magnētiskiem paātrinātājiem, materiālu atmiņu, gēnu datiem, kā arī par risinājumiem demogrāfijas, dažāda veida izglītības, ekosistēmas un medicīnas jomās.