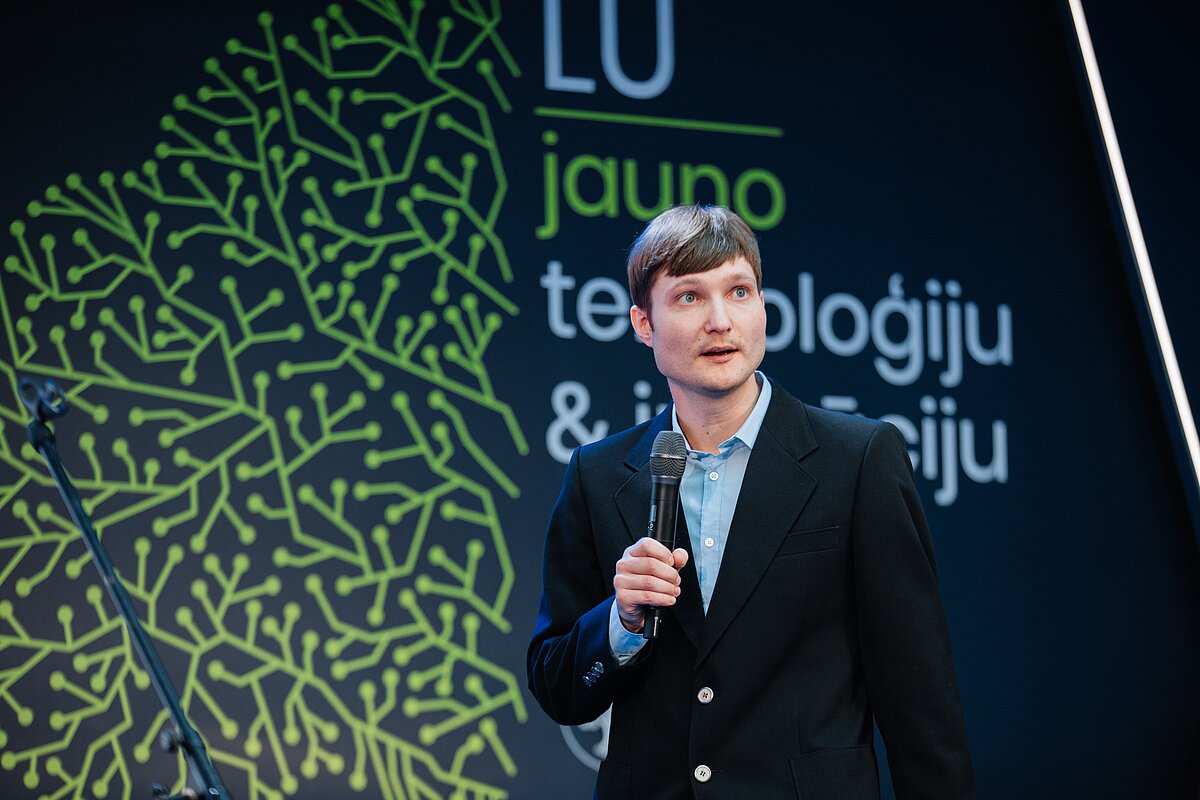 Kas ir katehilamīni? Katehilamīni ir adrenalīns un noradrenalīns. Cilvēka organismā tie pilda hormonu funkcijas. Parasti katehilamīni un to metabolīti novēroti ļoti mazās koncentrācijās, apmēram nanogrami litrā, taču ja metabolītu līmenis ir krietni palielinājies, tas var liecināt, ka organismā ir izveidojusies kāda pataloģija, ieskaitot dažādus audzējus, kā arī sirds un asinsvadu slimības.
Mūsdienās ir ārkārtīgi svarīgi noteikt šo savienojumu daudzumu cilvēka organismā pēc iespējas precīzāk un to ļauj paveikt tā saucamās modernās analītiskās ķīmiskās metodes. Paraugs ir pareizi jāsagatavo analīzei un tam ir jābūt apstrādātam ar dažāda veida šķīdinātājiem, sorbentiem un citiem materiāliem ar mērķi tikt vaļā no vairākiem piemaisījumiem un traucējošām vielām.
Šī procedūra ir ļoti ilga un dārga, tāpēc LU Ķīmijas fakultātes zinātniskajā projektā "Jaunu selektīvu cietfāzes ekstrakcijas sorbentu izstrāde vienlaicīgai katehilamīnu un to skābju tipa metabolītu izdalīšanai no bioloģiskas izcelsmes paraugiem" izstrādā sorbentu ātrākai un selektīvākai katehilamīnu un to metabolītu attīrīšanai, uzlabojot metodes efektivitāti un precizitāti.
"Gribot samazināt nepieciešamo paraugu sagatavošanas procedūru daudzumu, mēs gribam izstrādāt tādu sorbentu, kas salīdzinājumā ar komerciāli pieejamiem risinājumiem strādātu daudz ātrāk, daudz efektīvāk un tam būtu preference pret katehilamīnu absorbciju," skaidro LU Ķīmijas fakultātes pētnieks Antons Podjava.
Pētījuma gaitā pētniekiem izdevās uzsintezēt tādu polimēru, kurā ķīmiski tika izveidotas tā saucamās selektīvās kabatas, kuras pēc savas formas un ģeometrijas ir komplimentāras tieši katehilamīniem un viņu metabolītiem.
"Respektīvi katehilamīni un to metabolīti var brīvi ieiet iekšā kabatās un absorbēties tur. Savukārt visi pārējie piemaisījumi, kas ir paraugā, neatbilst formai un nesorbējas vai arī sorbējas ļoti slikti," bilst pētnieks.
Ķīmijas fakultātes pētnieki ir apmierināti ar augsto sorbenta kapacitāti pret katehilamīniem, sorbents strādā ļoti ātri un tas spēj atšķirt savienojumus pēc to uzbūves izmaiņām. Pie trūkumiem pētnieki izceļ tehniskās problēmas, ko izraisa mazais sorbenta daļiņu diametrs.
"Pašlaik gribētos palielināt metanefrīna absorbciju. Tālākajos plānos ir jānovērš trūkumi, jāizstrādā metode, kurā būs iekļauta gan asinsanalīze, gan arī validācijas procedūra, lai parādītu, ka metode strādā precīzi un pareizi," saka A. Podjava.
---
25. septembra pēcpusdienā LU telpās jau otro gadu pēc kārtas norisinājās atklājumu un inovāciju pasākums "LU Jauno tehnoloģiju un inovāciju diena", kur vienuviet satikās gan mundrākie pētnieku prāti, gan inovatīvāko ideju autori. Ievērojami liels LU pētnieku skaits piedalījās "Zināšanu agorā", kas bija viena no nozīmīgākajām pasākuma daļām.
"Zināšanu agora" bija iespēja pētniekiem 6 minūšu laikā iepazīstināt un ieinteresēt plašāku sabiedrības loku ar nesen veiktu vai jau sāktu inovatīvu pētījumu tehnoloģiju, dažādu procesu un dzīves kvalitātes uzlabošanas jomā.
Šogad "Zināšanu agorā" izskanēja teju 60 dažādi pētījumi, kas aktualizēja jautājumus par mikroorganismu kolekcijas attīstību, Saules sistēmu, nanomateriāliem, bioekonomiku, magnētiskiem paātrinātājiem, materiālu atmiņu, gēnu datiem, kā arī par risinājumiem demogrāfijas, dažāda veida izglītības, lingvistikas, ekosistēmas un medicīnas jomās.