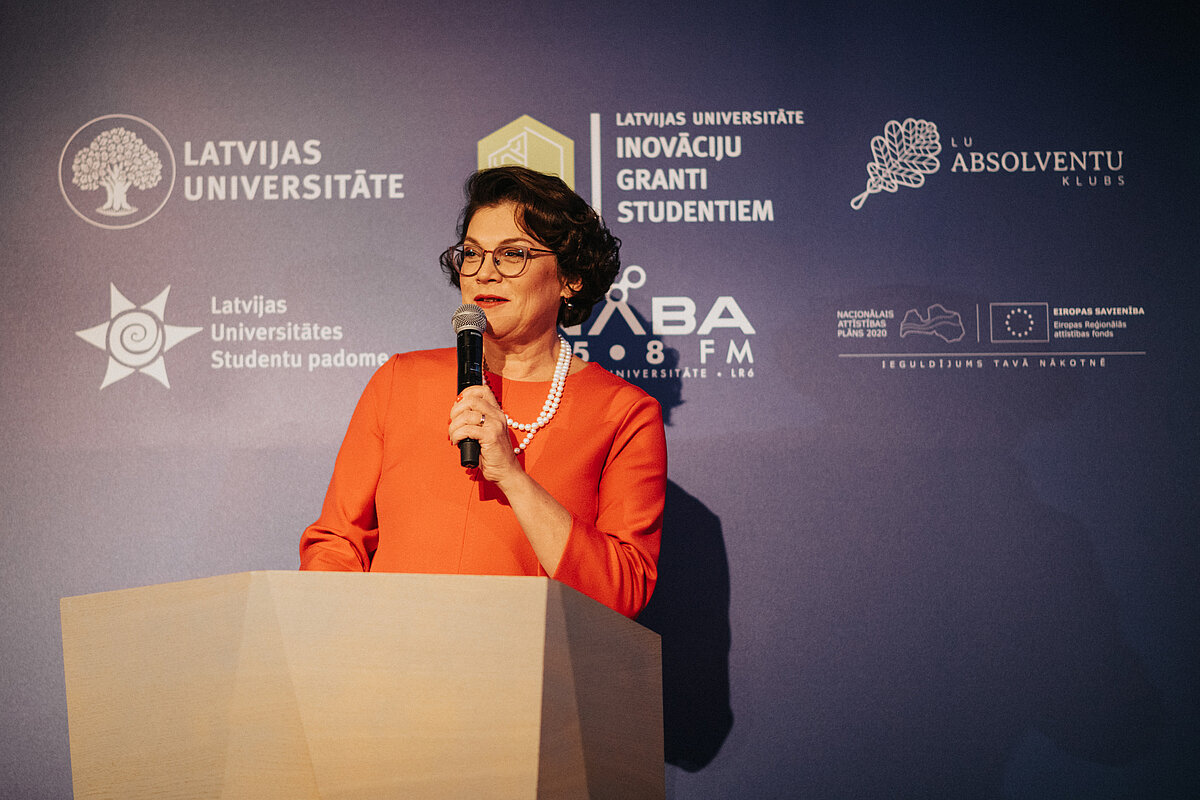 Pētniecības projekta izstrādē iesaistīti gan IT, gan medicīnas pētnieki, veidota informācijas sistēmas vispārējā arhitektūra un piekļuves scenāriji, lai rezultātā nodrošinātu pētniekiem pieejamu instrumentu pilnvērtīgam darbam. Tehnoloģiju pielietojums un izstrādātais risinājums nodrošinās pētniekiem ērtu datu analīzi. Paredzēts, ka komercializējams produkts – IKT datu analīzes rīks pētniecības projektiem – tiks radīts līdz gada beigām.
Piemērs, kur jau tiek izmantota datu ezera infrastruktūra, ir Covid-19 saistīto paraugu biobankas un asociēto datu integrētās platformas izveide Latvijā. Ērti mērogojama, papildinot ar jaunām darbplūsmām, izmantojama ne tikai Covid-19, bet arī citu pētījumu veikšanai.
"Kā veicināt progresu medicīnā, kas palīdzētu preventīvi un laicīgi novērst dažādas slimības? Zinātnieki allaž pārzina savu pētāmo tēmu, bet datu apstrāde, to analīze un sagatave plaša mēroga pētījumam ir milzu izaicinājums. Soļi medicīnas virziena attīstībā ir inovācijas un tehnoloģijas šajā zinātnes jomā. Jāatzīmē, ka lielapjoma ģenētiskās analīzes datu nozīme atzīmēta gan cukura diabēta, gan vēža un Covid-19 izpētē un diagnostikā," skaidro profesore S. Bāliņa.
Datu platforma un ģenētisko datu apstrādei nepieciešamie rīki ir svarīgi, lai nodrošinātu piekļuvi visiem nepieciešamajiem saistītajiem klīniskajiem un analītiskajiem datiem pētniecībā, kā arī potenciālai šo datu izmantošanai veselības aprūpē. Tāpat būtisks pētniecības projekta uzdevums ir datu uzglabāšanas un apstrādes slodžu balansēšana.
Tehnoloģiju pārneses projekta "Uz genoma un veselības datiem balstītas vēža prognozēšanas un infrastruktūras izveide" virsmērķis ir radīt datu ezera infrastruktūru, lai visas nepieciešamās datu transformācijas darbības notiktu drošā un mērogojamā tehnoloģiju vidē. Līdz ar to ieguvums pētniecības komandai – pētniecības datu platforma, kas atrisina datu transformācijas uzdevumus un sagatavo atbilstošas datu kopas tālākai analīzei. Mūsu pētnieki var nodrošināt ne tikai piekļuvi platformai, bet arī sniegt dažādus ar datu analīzi saistītus pakalpojumus automatizētu darbu plūsmu nodrošināšanai.
Profesores Signes Bāliņas uzstāšanās VIDEO "Zināšanu agorā".
---
23. un 24. septembrī LU norisinājās atklājumu un inovāciju pasākums "LU Jauno tehnoloģiju un inovāciju diena", kur vienuviet satikās gan mundrākie pētnieku prāti, gan inovatīvāko ideju autori. Ievērojami liels LU pētnieku skaits piedalījās "Zināšanu agorā", kas bija viena no nozīmīgākajām pasākuma daļām.
"Zināšanu agora" bija iespēja pētniekiem iepazīstināt un ieinteresēt plašāku sabiedrības loku ar nesen veiktu vai jau sāktu inovatīvu pētījumu tehnoloģiju, dažādu procesu un dzīves kvalitātes uzlabošanas jomā.
Šogad "Zināšanu agorā" izskanēja vairāk nekā 50 pētījumi, kas aktualizēja dažādas tēmas, izaicinājumus un inovatīvus risinājumus vairākās jomās.