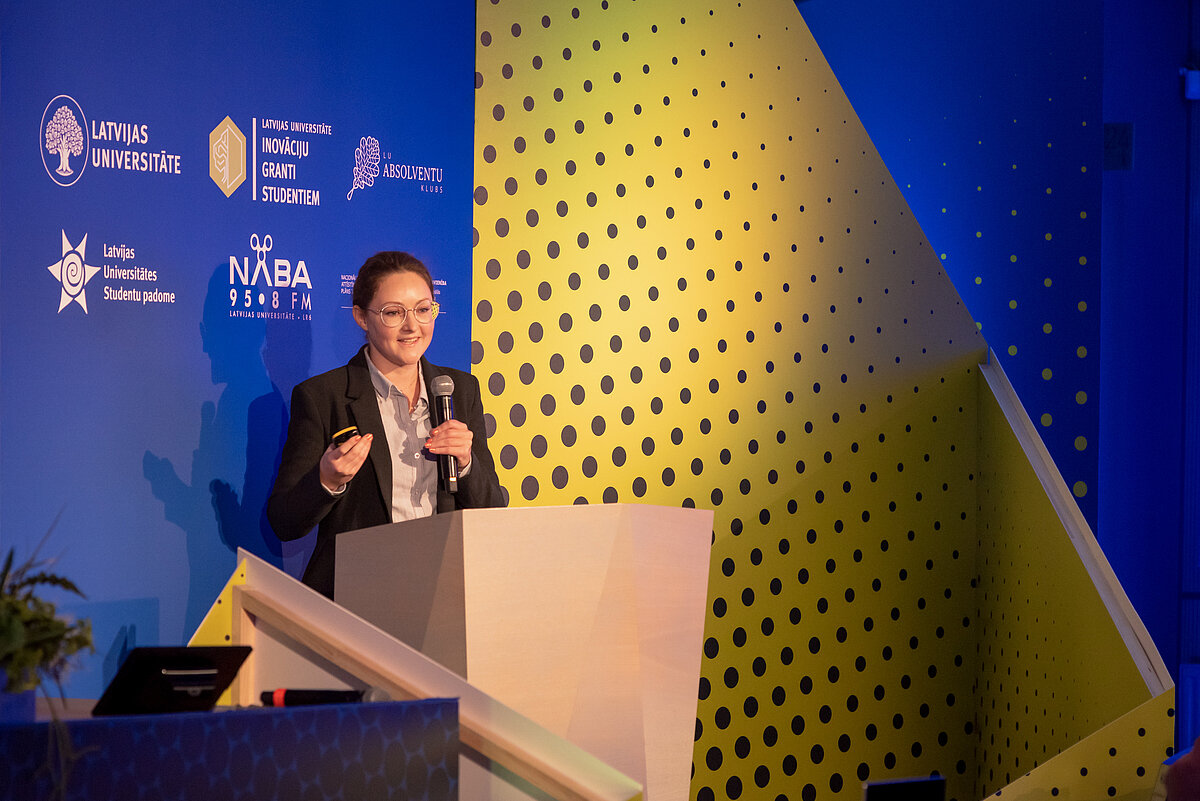 "Iegūtie nanomateriāli ir ar dominējošām topoloģisko virsmu īpašībām, un tas ir nozīmīgs solis topoloģisko izolatoru materiālu attīstībā," uzsver pētniece. G. Kunakova atzīst, ka pašlaik šie materiāli ir ar nepietiekamu kvalitāti – jauna koncepta ierīču izgatavošanai nepieciešami topoloģiskie izolatori, kuru lādiņnesēju transporta īpašības varētu efektīvi modulēt.
"Topoloģiskie izolatori – sarežģīts daudziem nezināms termins, tomēr tie ir vieni no pirmajiem kvantu materiāliem. Liela daļa no šiem savienojumiem bija zināma un plaši pētīta jau vairākas desmitgades. Tomēr jaunākie atklājumi liecina, ka papildus labi zināmajām, šajos materiālos eksistē vēl arī jaunas un eksotiskas īpašības. To pamatā ir īpatnēja enerģijas zonu struktūra, kas ir atšķirīga no vienkāršos materiālos novērotās un izpaužas kā jaunu virsmas stāvokļu rašanās," skaidro G.Kunakova.
Topoloģiskos stāvokļus var iztēloties kā plānus, metāliskus pārklājumus uz virsmām, savukārt materiāla tilpumam jābūt izolējošam. Šobrīd pieejamajiem topoloģisko izolatoru materiāliem to tilpums tomēr nav pietiekoši labs izolators, kas ievērojami apgrūtina topoloģisko virsmas īpašību izmantošanu.
Lādiņnesēji topoloģiskajos virsmas stāvokļos var pārvietoties ļoti ātri, turklāt, tie ir arī aizsargāti pret izkliedi un var tikt izmantoti līdz šim eksperimentāli nenovērotu, jaunu daļiņu ierosināšanai. Pielietojumu klāsts materiālam ar šādām īpašībām ir plašs, lielākoties spintronikā, kā materiāli nākotnes kvantu skaitļošanas ierīcēs, un, jo īpaši, ātrdarbīgas un energoefektīvas elektronikas izstrādāšanai.
Sintezējot topoloģiskos izolatorus nano-izmērā, piemēram, nanovadu formā, nevēlamo tilpuma ietekmi var samazināt, jo šādai struktūrai ir liela virsmas – tilpuma attiecība. Nano-izmēra topoloģisko izolatoru materiāli tiek iegūti LU Ķīmiskās fizikas institūtā (LU KFI), kur īsteno arī fundamentālus eksotisko virsmu īpašību pētījumus.
Izstrādāto nanomateriālu tālākai izmantošanai, Latvijas Zinātnes padomes projekta lzp-2020/2-0343 "Efektīvi modulējams topoloģisko izolatoru nanolenšu virsmas stāvokļu lādiņnesēju transports" ietvaros tiek veikta nanomateriālu modificēšana to īpašību stabilitātes paaugstināšanai, un sagaidāms, ka uzlabotie materiāli būs optimāli praktiska pielietojuma elektronikas ierīču izstrādei.

23. un 24. septembrī LU norisinājās atklājumu un inovāciju pasākums "LU Jauno tehnoloģiju un inovāciju diena", kur vienuviet satikās gan mundrākie pētnieku prāti, gan inovatīvāko ideju autori. Ievērojami liels LU pētnieku skaits piedalījās "Zināšanu agorā", kas bija viena no nozīmīgākajām pasākuma daļām.
"Zināšanu agora" bija iespēja pētniekiem iepazīstināt un ieinteresēt plašāku sabiedrības loku ar nesen veiktu vai jau sāktu inovatīvu pētījumu tehnoloģiju, dažādu procesu un dzīves kvalitātes uzlabošanas jomā. Šogad "Zināšanu agorā" izskanēja vairāk nekā 50 pētījumi, kas aktualizēja dažādas tēmas, izaicinājumus un inovatīvus risinājumus vairākās jomās.