Representation of Liepaja city in Riga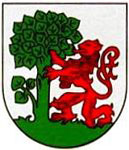 Liepāja is one of the few cities of Latvia that has its own representative office in Riga. A similar representation of Liepāja in the capital existed already in the first independent Republic of Latvia, from 1922 to 1934, and was renewed in November 1998.
Representation is the city of Liepāja centre of economic, political, cultural and educational support in the capital of Latvia, Riga. One of its activities is working with students who study in Riga. The representative office organizes monthly meetings of students, especially those with ties to Liepāja or interest in this city.
The student evenings offer free trainings dedicated to various themes – European volunteering, project management, communication with potential employers and other topics. Student evening trainings focus on career and education issues. Information about the events is available in portals www.liepaja.lv and www.liepajnieki.lv. News can also be received electronically, signing up via email: lpr@dome.liepaja.lv.
In addition to the monthly student evenings, the representation offers news about the current events in Liepāja of interest to students, general information about Liepāja and data for research, including statistical data, tourism information, etc., as well as information on internship opportunities available in Liepāja City Council and Liepāja city.
All the students – Liepāja residents in Riga or those who feel affinity to Liepāja are welcome to attend monthly trainings, signing up in advance by phone (+371) 67503392 or email lpr@dome.liepaja.lv
The meetings take place in the premises of the office of Liepāja Representation (Liepājas pārstāvniecība Rīgā) in Old Riga, Jacob's Barracks (Jēkaba kazarmas), Torņa iela 4, 2A-201, entrance under the green and red Liepāja flag.