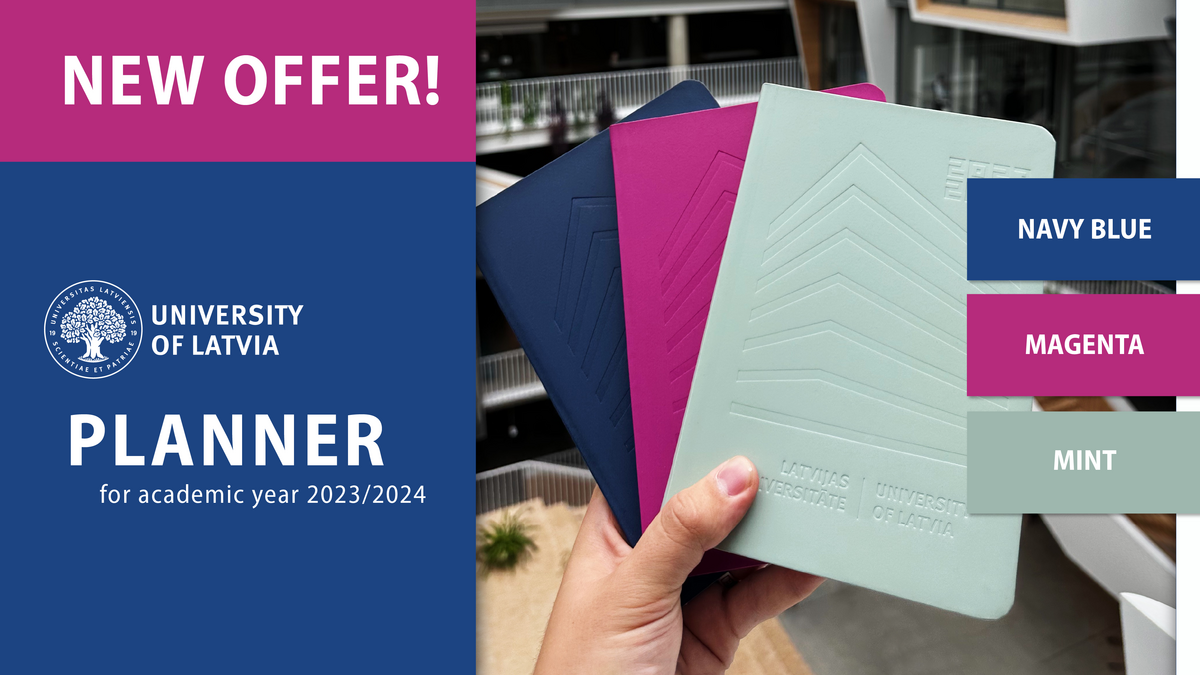 Traditionally, the UL Planner includes both the academic calendar and the spread with the monthly overview. The weekly schedule is convenient and clear, with sufficient space to write down current tasks and assignments. The planner contains the key information about the University of Latvia, and each working week opens with a new, useful observation.
You can choose your UL Planner in one of three colours – navy blue, magenta or mint.
This year's price – 7.50 EUR.    
Planners can be purchased at the UL Info Centre (Raiņa bulvāris 19) or remotely with a delivery fee of +3.50 EUR (via DPD). To order, please e-mail to suveniri@lu.lv, indicating the desired colour and quantity.