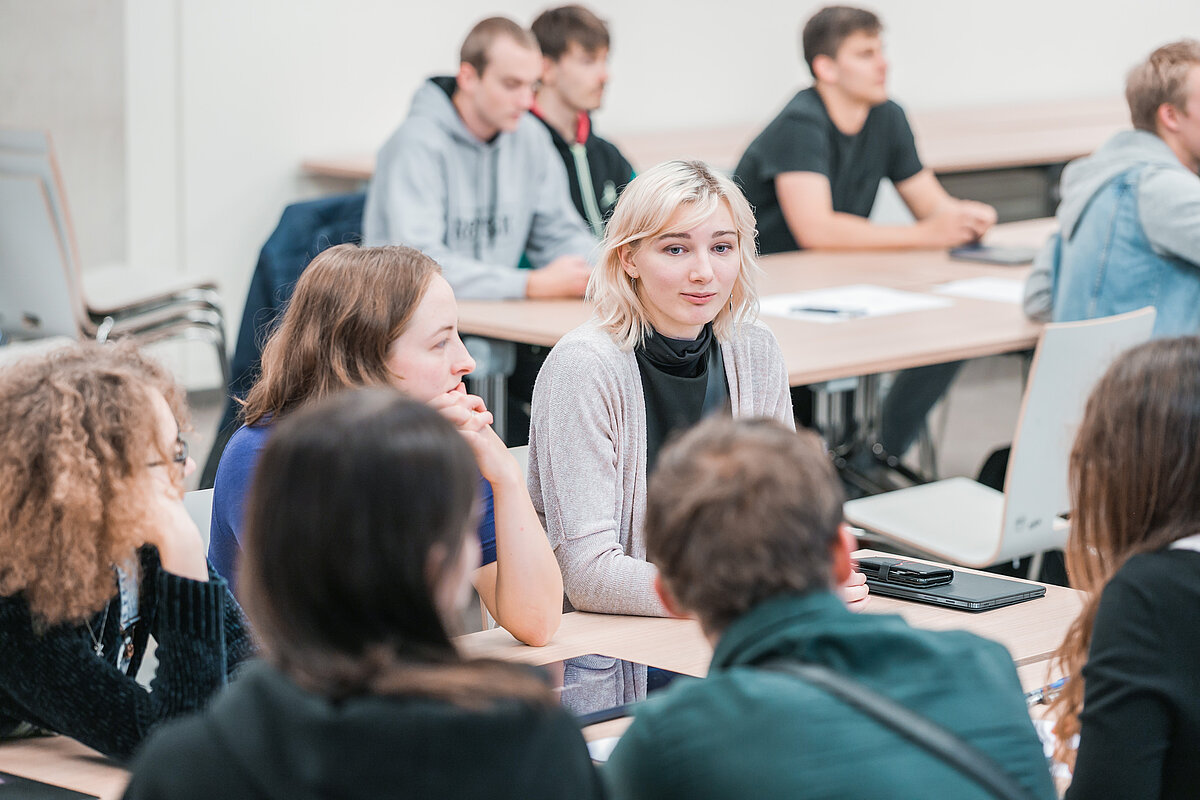 Linda, kādēļ piedalījies Ideju laboratorijā?
Ideju laboratorijā esmu piedalījusies jau divas reizes. Pirmajā gadā pieteicos, jo šis pasākums atšķīrās no vidusskolā pieredzētajiem pasākumiem. Šeit saredzēju lielisku iespēju dalīties ar savām idejām. Man bija interese par dažādiem pasākumiem, jo universitāte piedāvā ļoti daudz un dažādas iespējas, pasākumus, kas bija pārsteidzoši, un Ideju laboratorija bija viena no tām, kas piesaistīja manu uzmanību – iedomājos, kādēļ gan nepamēģināt?
Kā vērtētu savu pieredzi Ideju laboratorijā?
Viennozīmīgi pozitīva pieredze, kas joprojām ir kopā ar mani. Tā bija lieliska iespēja iepazīt LU, tās organizētos pasākumus un iejusties universitātes vidē, kas pirmajā gadā man kā pirmkursniekam bija ļoti noderīgi. Iemācījos arī pārvarēt sevi, izkāpt laukā no savas "kastes", kurā atrados, stāstīt par savām idejām un uzstāties.
Kas motivēja rast un ģenerēt jaunas idejas?
Pirmajā gadā man nemaz nebija ideju, bija tikai interese par pašu pasākumu. Es devos uz Ideju laboratoriju ar bailēm, jo man nebija skaidrs, vai es vispār tur iederēšos. Tomēr mana ziņkārība ņēma priekšroku un noteikti nenožēloju savu izvēli ne mirki. Otrajā gadā gan devos jau ar savu ideju, jo zināju, ko vēlos sniegt, uzklausīt un būt uzklausītai.
Nosauc, lūdzu, ieguvumus no šī pasākuma, kā tas Tevi ietekmēja, vai izjūti to vēl šodien?
Iegūtā pieredze nekur neizzūd un jūtu to joprojām. Viens no ieguvumiem ir iegūtie kontakti. Strādājot komandā, vari iepazīties ar dažādiem jauniem cilvēkiem un iegūt vērtīgus kontaktus, protams, bija arī liels uztraukums par uzstāšanos, bet tas ir tas, ko šis pasākums man ļāva uzlabot, tieši šīs prezentācijas prasmes. Tāpat arī gandarījums par sevi un savu komandu, par to, kas kopīgi tika izdarīts un, ka kopā varējām ietekmēt universitātes attīstību ar studentu idejām.
Kā Tu vērtētu atbalstu no LU Inovāciju centra LUMIC puses – piešķirto stipendiju – vai tas motivē neapstāties un strādāt, pilnveidoties tālāk?
Tas ļoti motivēja! Svarīgi minēt, ka ir gan Ideju laboratorija, gan arī Ideju laboratorijas turpinājums. Ideju laboratorija ir vienreizējs pasākums, kur par savu ieguldīto darbu saņem pretī. Ideju laboratorijas turpinājumā ideju noformējam līdz galam, lai to varētu realizēt. Arī šajā turpinājumā ir ikmēneša stipendijas, kas pavisam noteikti turpina motivēt strādāt. Šīs ir divas dažādas pieredzes, abas izaicinājumu piepildītas, bet tieši stipendijas palīdz neapstāties un ir liels motivators brīžos, kad komandā rodas grūtības.
Ar kādiem izaicinājumiem Tu un komanda saskaras idejas izstrādes laikā?
Viens no spilgtākajiem izaicinājumiem bija rast komandas vienotu komunikāciju un savstarpējo sadarbību. Pieredze rāda, ka cilvēki ir ļoti dažādi, ar atšķirīgu uztveri un domāšanu. Dažbrīd bija sarežģīti atrast kopīgo, lai nonāktu līdz izvirzītajam mērķim, jo sākotnēji domu gaita var atšķirties. To risināt nācās, savstarpēji komunicējot un radot kompromisus. Šajā situācijā vēl papildus izaicinājums bija attālinātā komunikācija, kas deva gan "plusus", jo to var realizēt jebkurā brīdī, bet nedaudz demotivē, jo neredzi cilvēkus klātienē, līdz ar to ir grūtāk uztver runātāja vēstījumu, vienoties par sadarbību.
Foršākā atmiņa no Ideju laboratorijas?
Mana foršākā atmiņa ir brīdis pēc idejas prezentēšanas. Šis ir maģisks mirklis, kad komanda sanāk kopā, visi ir priecīgi, viens otru apsveic, apskaujas un emocijas ir "wow". Šī ir mana visjaukākā atmiņa no Ideju laboratorijas.
Padoms tiem, kuri šaubās un nav vēl pieteikušies Ideju laboratorijai 2022!
Nebaidīties! Nebaidīties izmēģināt ko jaunu. Kā jau minēju, pirmajā reizē es nācu nesagatavojusies, bez jebkādām ekspektācijām, bet visi bija atsaucīgi. Ja ir kāda ideja, ar kuru vēlies padalīties, tad šī ir lieliska iespēja, kur to var izdarīt. Tāpat arī, ja idejas nav – spēsi atrast komandu, lai kopīgi realizētu kāda cita ideju un ģenerētu to kopā.
Pasākums tiek organizēts ar ERAF līdzfinansētā projekta Nr. 1.1.1.3/18/A/007 "Latvijas Universitātes inovāciju granti studentiem" atbalstu.