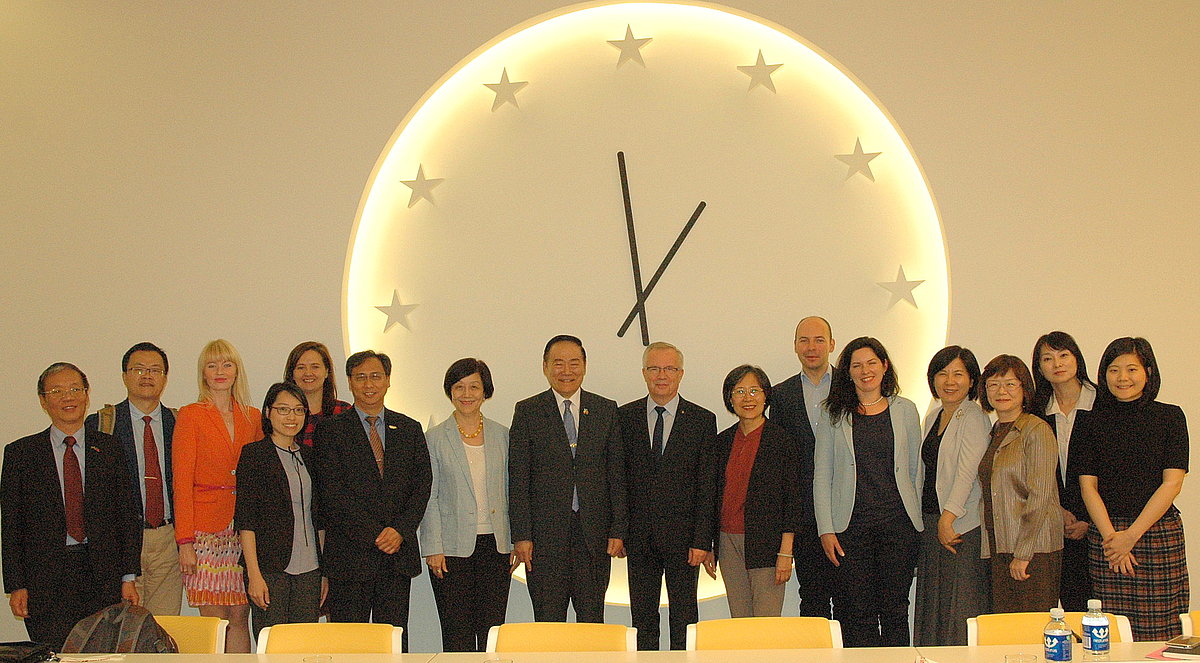 The election of President Tsai Ing-wen, Taiwan's first female president, is a great leap towards gender equality that Taiwan has made over the last few decades. There are also great improvements in involvement of women in education and in labor market of Taiwan, however, many issues concerning gender stereotypes and gender-oriented violence still remain.
Workshop was opened with welcoming speech by Vice Rector of Kazimieras Simonavičius University, Andrius Tekorius, address by Taipei Mission in Latvia, H.E. Gary Ko and words of encouragement for the project from Director-General of Department of Gender Equality, Taiwan, Ms Pi-Shia Huang.
The concept and goals of the project were presented during the seminar. University of Latvia researchers role in this project is mainly concerned with practical communication – promotion of the project idea and the results, due to the fact that communication is essential in the process of explaining gender issues that are often sensitive. University of Latvia researchers group is led by Doctor of Philosophy, Professor Skaidrīte Lasmane.
This was the second meeting of the joint research project "Sharing Expertise EU: Gender Equality Index of Taiwan" partners. It is planned to start the project implementation in 2017 with participation of Kazimieras Simonavičius University, University of Latvia and National Pingtung University of Science and Technology.