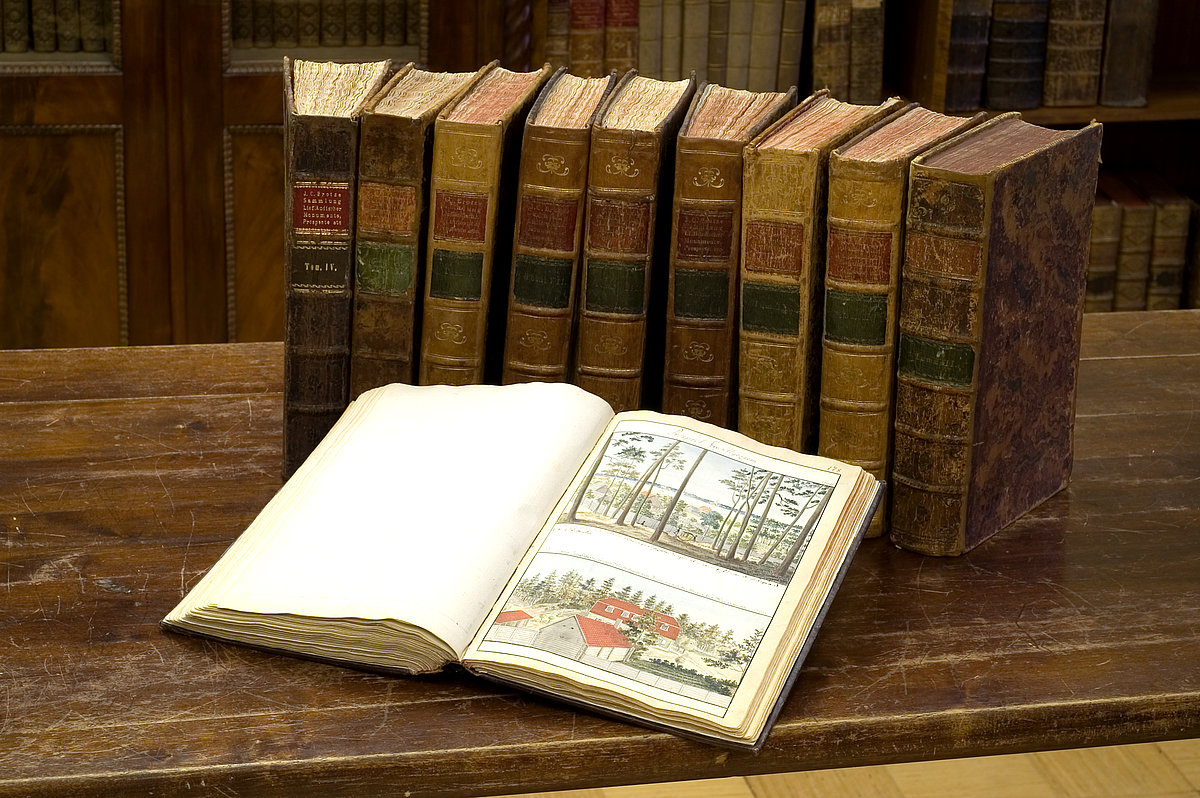 UNESCO Latvian National Assembly's conclusion of October 13, 2017, states: "Based on recommending decision of the Latvian National Commission for UNESCO Knowledge Society Programme Council and experts' evaluation, UNESCO Latvian National Council's Assembly decides to include the nomination Johann Christoph Brotze's antique collection about Livonia (Latvia and Estonia) during the 13th–19th centuries in the Latvian National Register of the UNESCO Memory of the World programme."
The collection containing drawings and descriptions dedicated to Baltics and assembled by the lyceum pedagogue, German historian and student of local history J. C. Brotze (1742–1823) provides an unique insight into extensive and comprehensive historical evidence. The J. C. Brotze's heritage is encompassed in 10 volumes of more than 3000 pages filled with extremely precise depiction former Livonian populated territories, their scenery, rural and urban dwellers, various technical devices, coats of arms, seals, and coins.
Brotze's collection is valuable fundamental value, representing cultural heritage of the late Age of Enlightenment both in Latvia and Europe. The 10 volumes have an irreplaceable role in the historiography, advancement of humanities' methodology and formation of Latvian identity both nationally and on global scale. Many of the drawings and documents have been destroyed or lost, and information about them is preserved only in Brotze's collection. The originals of the collection are stored at the UL Academic Library, Riga, Rūpniecības iela 10. A significant part of the collection is digitalized, and the traveling exhibition of the Brotze's collection continues to broaden European citizens' perception of Latvia and Estonia. So far, the exhibition has been shown in 15 countries – Latvia, Estonia, Poland, Finland, Austria, Germany, Czech Republic, Romania, Russia, Ukraine, Lithuania, Hungary, Belarus, Georgia, and Israel.