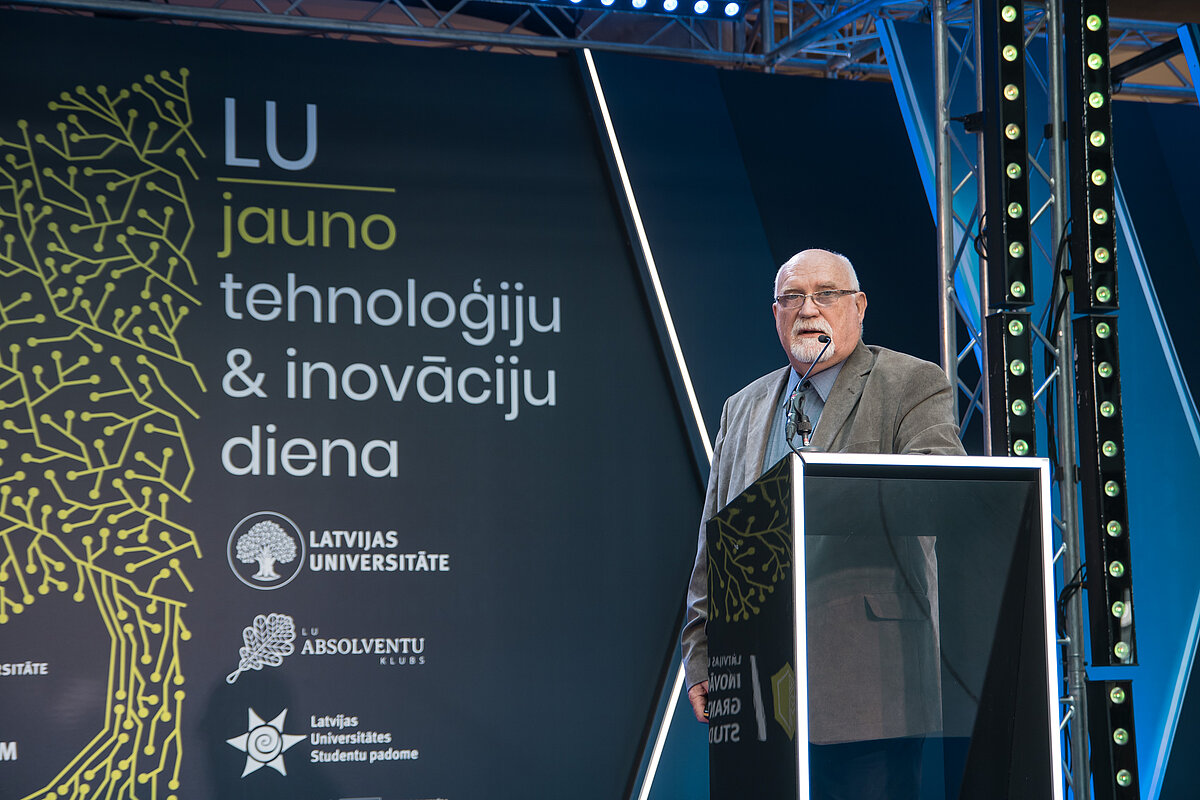 2013. gada 15. februārī Krievijā, Urālu reģionā, Čeļabinskas tuvumā, skaidras debesis pāršķēla spožs treks. Bija dzirdama rūkoņa debesīs, redzami paliekošie mākoņi, nogranda pamatīgs sprādziens. Gandrīz 7300 ēkām tika izsisti logi, tika bojāta arī cinka rūpnīca, sagrauta tās siena un lauztas metālkonstrukcijas. Cieta ap 1000 cilvēku, pārsvarā no logu stiklu atlūzām. To visu nodarīja 16 metrus neliels meteorīts. Šī gadījuma dēļ tika izmainīta asteroīda bīstamības skala, nosakot asteroīdu bīstamību atkarībā no to izmēra.
Šādi asteroīdi krīt reizi piecos gados, Čeļabinskas gadījums bija unikāls, jo tas notika pilsētas tuvumā. "Kā izrādās mūsu zeme ir pietiekami neapdzīvota, un pārējos notikumus mēs pat neesam jutuši, un zinām tos tikai pateicoties šiem radara mērījumiem," skaidro Astronomijas institūta vadošais pētnieks Ilgmārs Eglītis.
Sadarbībā ar Ventspils Starptautisko radio astronomijas centru LU Astronomijas institūts realizē projektu "Kompleksie Saules sistēmas mazo ķermeņu pētījumi". "Projekta mērķis ir meklēt jaunos asteroīdus, kas vēl nav zināmi, jo šis [Čeļabinskas asteroīds] ieradās no Saules puses un neviens viņu negaidīja," uzsver I. Eglītis.
Projekta laikā pētnieki atklājuši 27 jaunus asteroīdus. Vienam no Baldones Observatorijā atklātajiem asteroīdiem uz Starptautiskās astronomu savienības komisiju nosūtīts priekšlikums dot vārdu "Lapuška", atzīmējot šī astronoma lielos nopelnus lāzerestacijas "Rīga" izveidē.
Projektā darbojas divi lielākie Latvijas teleskopi: Baldones Šmita teleskops un Irbenes 32 m radio teleskops. Baldones observatorijā tiek novērota asteroīdu rotācija, krāsa un fiksētas virsmas īpatnības, kas palīdz konstatēt, kāda veida asteroīdi atrodas tālajā kosmosā, kāds ir to ķīmiskais sastāvs un uzbūve. Visdaudzsološākie ir asteroīdi, kuru sastāvā ir daudz dzelzs un niķeļa (M tipa asteroīdi), kuri visbiežāk satur uz Zemes grūti iegūstamos platīna grupas elementus. Šādu asteroīdu īpatsvars ir aptuveni 4% no zināmajiem. Tāpēc asteroīdu pētījumos ir ieinteresētas arī privātās kompānijas, piemēram, Asteroid Mining Corporation Limited.
Savukārt ar Irbenes teleskopu tiek pētīta ūdens izcelsmes problēma uz Saules sistēmas planētām un planētu pavadoņiem, novērojot radio diapazonā OH māzerus komētās. "Daudz ūdens ir tikai uz Zemes un uz Jupitera pavadoņa Eiropa. Kāpēc tā? Viena no hipotēzēm, ka to atnes komētas," skaidro I. Eglītis.
---
25. septembra pēcpusdienā LU telpās jau otro gadu pēc kārtas norisinājās atklājumu un inovāciju pasākums "LU Jauno tehnoloģiju un inovāciju diena", kur vienuviet satikās gan mundrākie pētnieku prāti, gan inovatīvāko ideju autori. Ievērojami liels LU pētnieku skaits piedalījās "Zināšanu agorā", kas bija viena no nozīmīgākajām pasākuma daļām.
"Zināšanu agora" bija iespēja pētniekiem 6 minūšu laikā iepazīstināt un ieinteresēt plašāku sabiedrības loku ar nesen veiktu vai jau sāktu inovatīvu pētījumu tehnoloģiju, dažādu procesu un dzīves kvalitātes uzlabošanas jomā.
Šogad "Zināšanu agorā" izskanēja teju 60 dažādi pētījumi, kas aktualizēja jautājumus par mikroorganismu kolekcijas attīstību, Saules sistēmu, nanomateriāliem, bioekonomiku, magnētiskiem paātrinātājiem, materiālu atmiņu, gēnu datiem, kā arī par risinājumiem demogrāfijas, dažāda veida izglītības, ekosistēmas un medicīnas jomās.