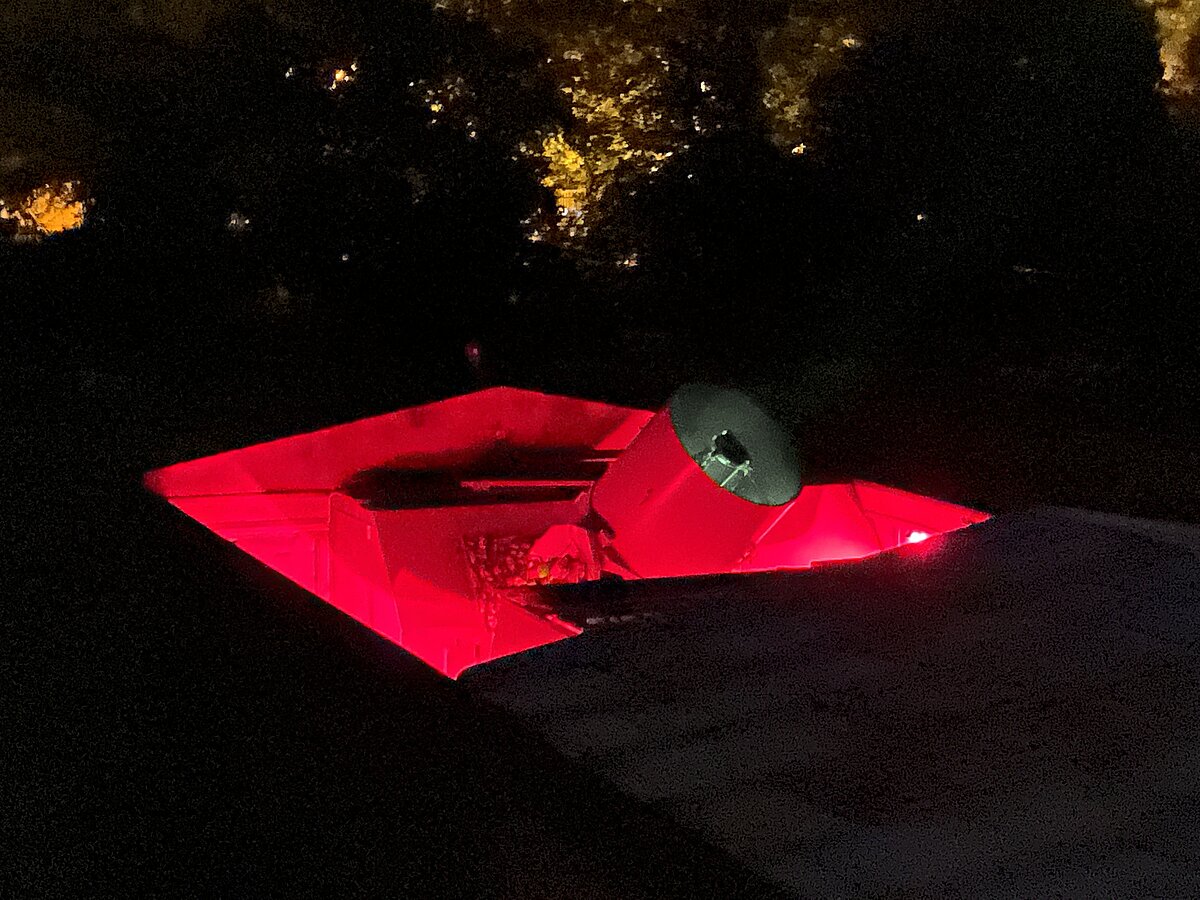 Valdība otrdien, 6. septembrī, atbalstīja Izglītības un zinātnes ministrijas (IZM) mērķi nodrošināt Latvijai iespēju piedalīties ES Kosmosa objektu novērošanas un uzraudzības partnerībā.
Tādi kosmosa objekti kā satelīti ir būtiski svarīgām lietojumprogrammām un pakalpojumiem, kas nodrošina gan sabiedrības drošību, gan ekonomisko labklājību. Tomēr sakaru satelītu un lielu satelītsistēmu skaita pieaugums rada arvien lielāku risku, ka satelītu sadursmes un to rezultātā radušās lauskas varētu izraisīt kosmisko atkritumu problēmu. Lai to risinātu, pasaules mērogā tiek īstenota kosmosa objektu novērošana. Šim nolūkam arī ES dalībvalstis ir paredzējušas izveidot ES Kosmosa objektu novērošanas un uzraudzības partnerību.
Latviju šajā partnerībā pārstāvēs LU Astronomijas institūts un Universitātei šis ir nozīmīgs notikums, akcentē LU Astronomijas institūta direktors Kalvis Salmiņš.
"Kosmiskie atkritumi ir darbu beiguši pavadoņi, nesējraķešu augšējās pakāpes un citas kosmisko aparātu detaļas, kas nekontrolēti riņķo ap Zemi un traucē tiem kosmiskajiem aparātiem, kas darbojas – it īpaši jau pilotējamiem. Tie var izraisīt sadursmes un radīt veselu spietu sīku lausku, kas kustas ar lielu ātrumu. Pat niecīga sadursme te var radīt nopietnas sekas. Šādu objektu debesīs ir ļoti daudz, tāpēc tos nepieciešams kataloģizēt un novērot, lai mazinātu sadursmju risku un veidotu prognozes, kad un kur tie ieies Zemes atmosfērā un sadegs vai, sliktākajā gadījumā, nokritīs." skaidro K. Salmiņš.
LU rīcībā ir satelītu lāzerlokācijas teleskops un aparatūra, kā arī ilggadīgi uzkrāta pieredze, kas ļauj sekmīgi piedalīties kosmosa objektu novērošanā un iekļauties vispasaules sensoru tīklā. LU Astronomijas institūta Lāzerlokācijas stacija spēj pasaules līmenī veikt dažādus kosmiskās ģeodēzijas uzdevumus, kā, piemēram, pozicionēšanas sistēmu precizitātes uzturēšana. Lokācija kopā ar jauno fotometrijas sistēmu dod iespēju arī sekot kosmiskajiem atkritumiem, paredzēt to orbītas un novērst sadursmes ar tiem.
IZM izceļ, ka dalība šajā partnerībā attīstīs LU zinātnisko kapacitāti astronomijas un fotonikas jomā, sekmēs universitātes atpazīstamību, kā arī ļaus saņemt ES budžeta līdzekļus atbilstoši sniegtajiem pakalpojumiem, kas ietver ES kosmosā bāzētās infrastruktūras drošības nodrošināšanu, kosmosa telpas pārraudzību un kosmosa objektu kataloga uzturēšanu.
Latvijas zinātnisko institūciju dalība ES partnerībās un Eiropas Kosmosa aģentūras programmās, kā skaidro IZM, stiprinās zinātnisko kapacitāti kosmosa nozarē, kā arī sekmēs augsto tehnoloģiju attīstību Latvijā.
---