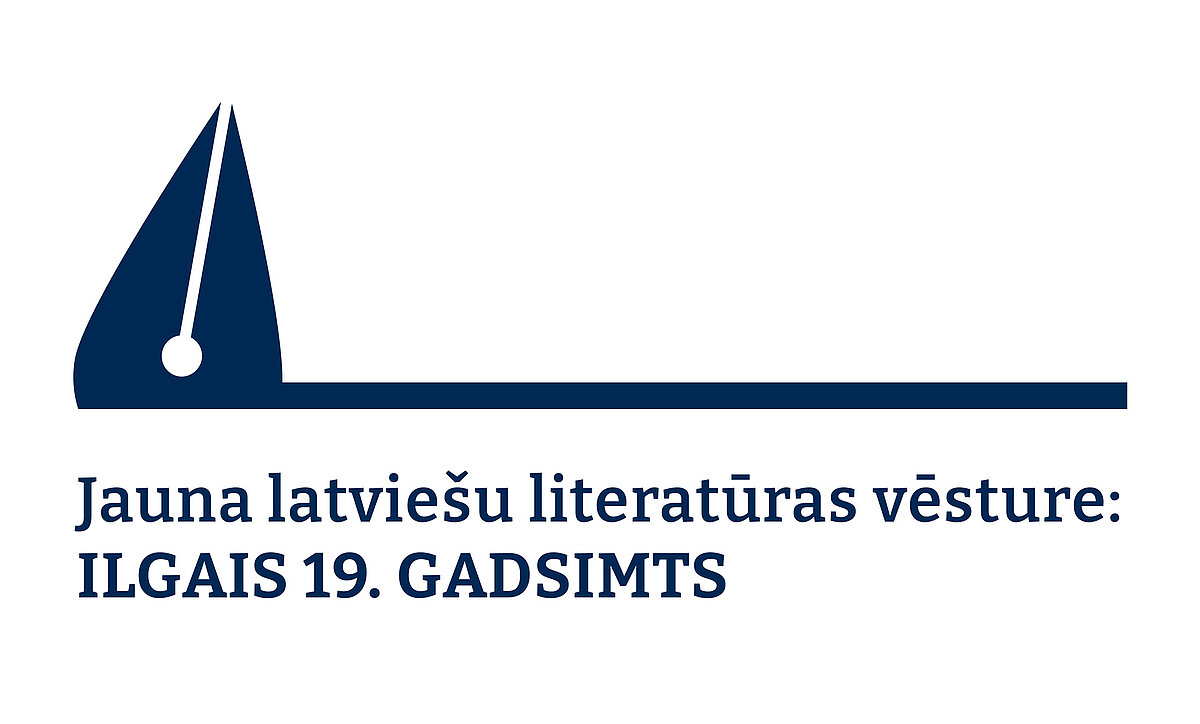 Atkāpjoties no ierastā ceļa literatūras vēsturi skatīt caur žanru prizmu, virtuālā izstāde "Jauna latviešu literatūras vēsture: ilgais 19. gadsimts" piedāvā aplūkot latviešu literatūras tapšanu caur dažādiem sociālajiem procesiem un laikmeta impulsiem, kas sekmēja pārmaiņas latviešu literatūrā – sākot ar vācbaltiešu biedrībām, preses izdevumiem, lasīšanas vēsturi un bīdermeiera kultūru, līdz pat jaunlatviešu kustībai, folkloras vākšanai, vizuālizpratnei, romāniem un literārajai periodikai, kā arī tulkojumu lomai literārā redzesloka paplašināšanai.
Izstāde apvieno LU LFMI resursu literatura.lv un Latviešu folkloras krātuves digitālā arhīva garamantas.lv materiālus ar Latvijas Nacionālās bibliotēkas krājumu. Iekļaujot saites uz dažādiem materiāliem, grāmatām, pētnieku sagatavotajiem personu profiliem u. tml., izstāde veidota interaktīva, tā ļaujot un rosinot lasītāju atklāt, pētīt, izzināt vairāk par latviešu literatūras vēsturi. Vienlaikus tā ir arī labs piemērs institucionālai sadarbībai digitālo resursu izmantošanas veicināšanai un sabiedrības izglītošanai. Izstāde tapusi kā risinājums vīrusa Covid-19 noteiktajiem ierobežojumiem un minimālajām iespējām tikties, apmeklēt kultūras iestādes. Izstādes dizaina autors ir mākslinieks Krišs Salmanis, kurš piedāvā vizuālu spēli – digitālajiem resursiem ierasto vertikālo skatu aizstājot ar horizontālu un tuvinot klātienes izstādes izkārtojumam.
Virtuālo izstādi sagatavojusi starpdisciplināra pētnieku komanda Latvijas Zinātnes padomes atbalstītā projekta "Jauna latviešu literatūras vēsture: ilgais 19. gadsimts" (Nr. lzp-2020/2-0020) ievaros, to īsteno LU LFMI. Izstāde ir viens no projekta rezultātiem, kas papildina topošo pētniecisko monogrāfiju, kura būs adresēta starptautiskajai zinātniskajai sabiedrībai un sagatavota angļu valodā, balstoties izpratnē par principiāliem mezgla punktiem un to nozīmi literatūras un kultūras analīzē.