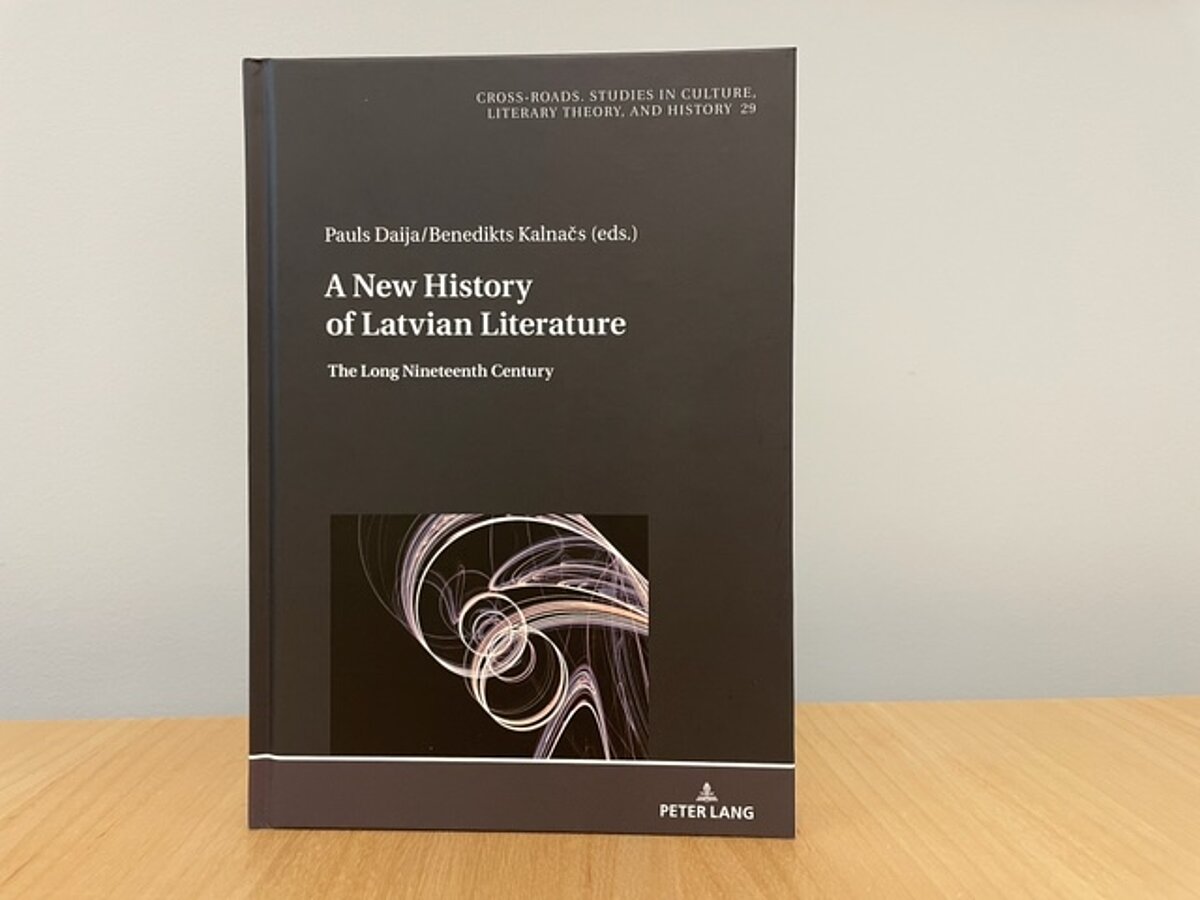 Grāmata izdota sērijā "Krustpunkti. Kultūras, literatūras teorijas un vēstures studijas" angļu valodā ar nosaukumu "A New History of Latvian Literature: The Long Nineteenth Century" ("Jauna latviešu literatūras vēsture: ilgais deviņpadsmitais gadsimts"). Pētījuma mērķis ir 19. gadsimta latviešu sabiedrības un kultūras analīze un interpretācija saistībā ar modernitātes veidošanos.
Akcentējot nepieciešamību skatīt literatūras vēsturi starpnozaru aspektā, darba tapšanā iesaistījušies dažādu nozaru speciālisti. Grāmatas sastādītāji un redaktori ir literatūras zinātnieki Pauls Daija un Benedikts Kalnačs, pētījuma izstrādē piedalījusies mākslas zinātniece Kristiāna Ābele (Latvijas Mākslas akadēmijas Mākslas Vēstures institūts), literatūrzinātniece Inguna Daukste-Silasproģe, vēsturnieks Mārtiņš Mintaurs (Latvijas Nacionālā bibliotēka), folkloras pētniece Ginta Pērle-Sīle un ģermāniste Aiga Šemeta (Latvijas Universitāte).
Pētījumā uzmanība pievērsta preses nozīmei publiskās telpas veidošanās procesā, biedrību lomai literatūras attīstībā, lasīšanas revolūcijai 19. gadsimta sabiedrībā, vizuālizpratnes saistībai ar lasīšanas pieredzi, folkloras un rakstniecības mijiedarbei, tulkojumu nozīmei latviešu literārās kultūras veidošanā. Nozīmīgi latviešu modernās sabiedrības veidošanās un rakstniecības saskarsmes punkti aktualizēti arī saistībā ar bīdermeiera kultūras aspektu analīzi, jaunlatviešu kustības novērtējumu, literāro žanru spektra paplašinājuma analīzi un literāro polemiku lomas izvērtējumu.
Pētījuma primārā mērķauditorija ir humanitāro un sociālo nozaru speciālisti ārzemēs un Latvijā, tas piedāvā iespēju izsekot latviešu rakstniecības un ar to saistīto kultūras sfēru dinamiskajai attīstībai un mijiedarbei ilgajā 19. gadsimtā. Darbs veikts Latvijas Zinātnes padomes atbalstītā un 2021. gadā īstenotā projektā "Jauna latviešu literatūras vēsture: ilgais 19. gadsimts" (lzp-2020/2-0020).