The professional master's study programme "Working Environment Protection and Expertise" is part of the study field "Internal Security and Civil Protection" of the University of Latvia (UL). Studies in the field of labour protection at the University of Latvia are an integral part of the natural sciences, – a labour protection specialist must be knowledgeable about the latest achievements in science and technology related to employee health and safety, able to assess working environment risks and competently develop preventive and protection measures based on the experience of Latvia and other EU Member States. Therefore, by mastering this study programme, students will be able to integrate into the changing labour market and successfully adapt to change. In the modern study process, students have the opportunity to acquire a comprehensive knowledge of the most popular working environment risk assessment methods in Latvia and globally, ergonomics, health promotion and labour protection system quality management. The content of the study programme is developed in accordance with the current practices and developments in labour protection field in Latvia and worldwide.
Programme Director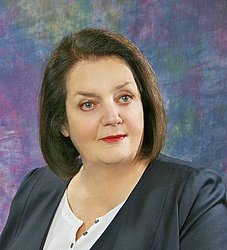 The programme offers an opportunity to acquire the latest scientific findings in the field of work and environmental protection, occupational safety and health protection, to participate in discussions, apply critical thinking, to work independently with literature encompassing scientific research and applied methods, using the resources provided by the library of the University of Latvia and other libraries. The students will acquire skills required for creation of a labour protection system in organizations, and other competencies. During the three internships and development of the master's thesis, it will be possible to independently perform work environment risk assessment and to elaborate substantiated and competent preventive and protective measures.
The graduates are qualified specialists who can participate in ensuring the work and environmental protection of commercial companies, state or local government institutions or public organizations by coordinating and supervising the working environment protection system and providing expert assessment in accordance with the requirements of the Republic of Latvia and European Union laws and regulations.
2-year full-time studies. 1-year full-time studies for persons with the second level higher professional education in labour protection and those who have been awarded the fifth level professional qualification "Senior Labour Protection Specialist".
Tuition fee per year - 1600 EUR
For admission in the autumn semester of 2021/2022 – 12 budget-funded places.
Professional Master's Degree in Labour Protection and professional qualification "Senior Specialist in Labour Protection", those who have completed the 1-year full-time studies are awarded only a Professional Master's Degree in Labour Protection.
Previous education:
The second level professional higher education in labour protection with the qualification "Senior Labour Protection Specialist".
Competition result calculation formula: weighted average grade (60 x 10 = 600) + total (or average) grade of final examinations (40 x 10 = 400).
---
Full-time regular studies – 2 years
Previous education:
Bachelor's degree or second level professional higher education (or equivalent higher education) in natural sciences or engineering; 2) a bachelor's degree or second level professional higher education (or equivalent higher education) in other fields of education with at least two years of work experience in labour protection
Competition result calculation formula: entrance examination (1 x 1000 = 1000)