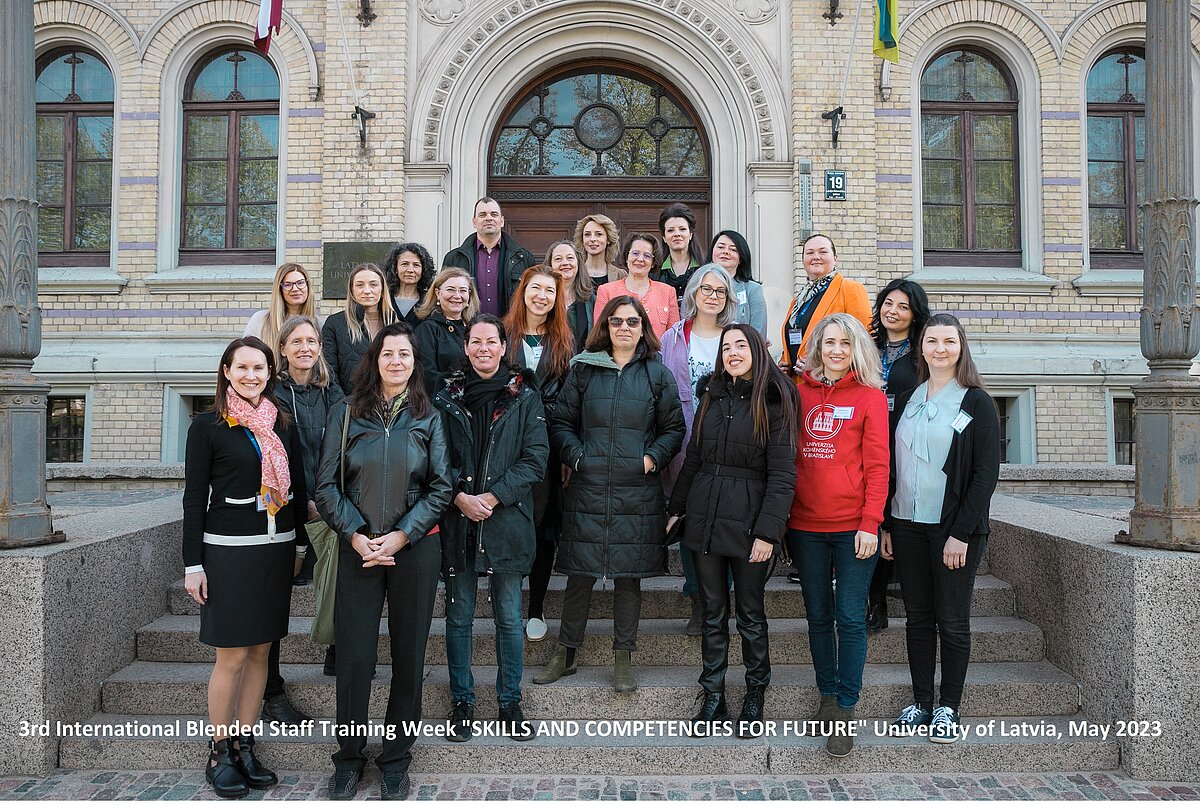 Mobility Division of the UL has organized the 3rd International Blended Staff Training Week "SKILLS AND COMPETENCIES FOR FUTURE" in May 8-12,2023 (virtual part on April 28, 2023) targeted to administrative staff from different international universities, including colleagues from the FORTHEM Alliance.

This year the blended intensive programme was organized in cooperation with partners from Lucius Blaga University in Sibiu (Romania) and the University of Valencia (Spain).
In total 18 participants have attended the programme representing University College of Teacher Education Vorarlberg, Palacky University Olomouc, Masaryk University, Johannes Gutenberg University Mainz, University of Warsaw, Lucian Blaga University of Sibiu, Chatholic University of Ružomberok, Comenius University in Bratislava, University of Valensia, TecnoCampus Mataro-Maremse and Thurgau University of Teacher Education.
The training programme covered the following topics: Digital communication: developing of non-etiquette skills, Agility teams and leadership. Development of leadership and team building skills, Different personality aspects in cooperation - challenges and opportunities, Motivation theories. Developing motivation skills and (In)effective intercultural communication.
Apart from intensive training, the participants have been introduced to the UL premises (main university building and Academic Centre), Old Town and have enjoyed the trip to Jūrmala.
As noted by one of the participants, "the trip to Jurmala was one of the best activities organised during training […] Time, sun, what can be better than this, after training?"