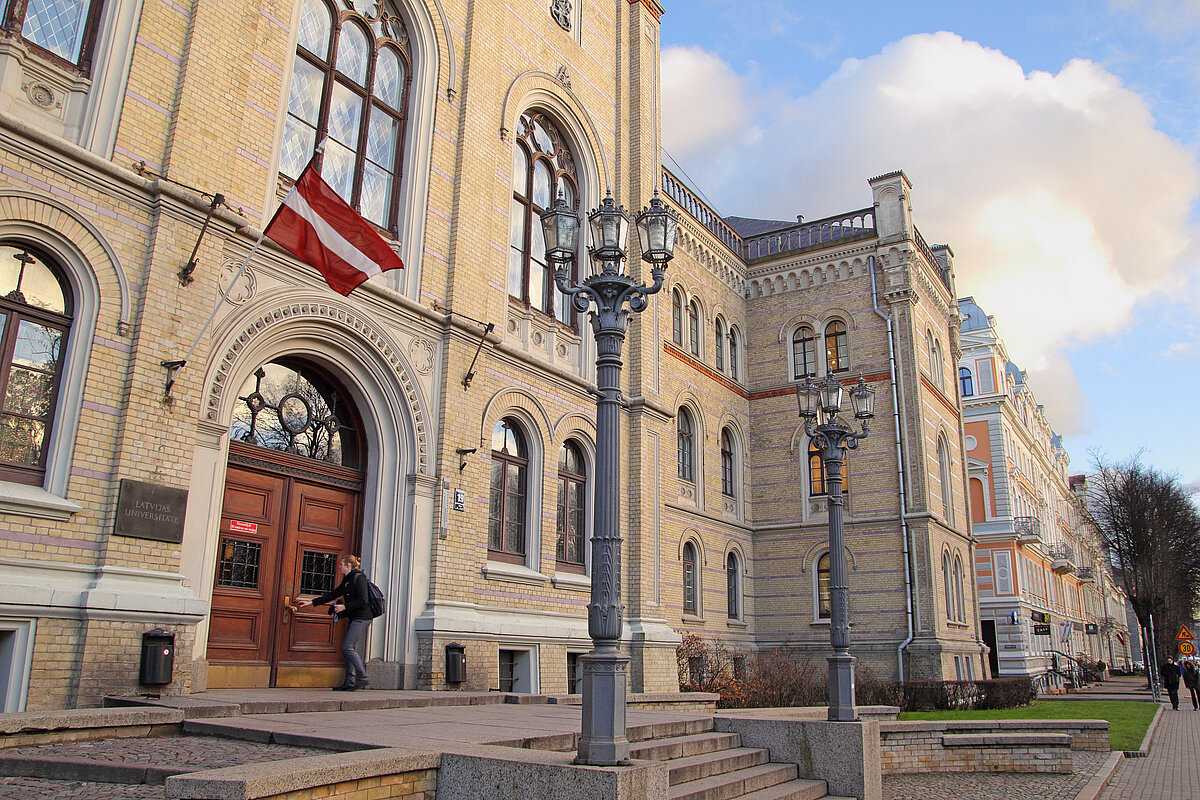 LU Goda doktora grāds Pjotram Avenam, kas ir arī Maskavas Ekonomikas universitātes profesors, tika piešķirts 2013. gada 25. martā ar LU Senāta lēmumu par zinātnisko un praktisko ieguldījumu Latvijas attīstībā un sadarbībā ar Krieviju.
''Šobrīd ir svarīgi paust mūsu solidaritāti Ukrainai ne tikai vārdos, bet arī darbos. Pjotrs Avens ir atbalstījis Putina politiku un Krievijas agresiju Ukrainā un tāpēc nav cienīgs nest Latvijas Universitātes goda doktora nosaukumu. Ikvienai universitātei galvenais ir reputācija. To ir grūti iegūt, bet viegli pazaudēt, ja nerīkojamies ātri un izlēmīgi šādās situācijās,'' akcentē LU Senāta priekšsēdētājs Kristaps Jaudzems.
LU rektors profesors Indriķis Muižnieks norāda: "Līdz šim LU goda nosaukumi nebija atņemti nevienam to īpašniekam. Taču situācijā, kad notiek Krievijas agresija pret Ukrainu un Putina režīms izdara noziegumus, mēs nevaram nereaģēt, ja LU goda nosaukumu nes arī šādas rīcības atbalstītāji. Savulaik, pagājušā gadsimta deviņdesmitajos gados, Pjotra Avena zinātniskā un praktiskā darbība būtiski sekmēja komandekonomikas sistēmas demontāžu un PSRS sabrukumu. Tomēr pašlaik viņš nav paudis skaidru nosodījumu Krievijas agresijai un Putina režīma rīcībai. Pat vairāk, Eiropas Savienības sankcijas liecina, ka Pjotrs Avens ir aktīvs Krievijas noziedzīgās politikas atbalstītājs. Par situāciju, kad LU goda nosaukumu nes arī agresijas atbalstītājs, nosodījumu izteikuši arī vairāki LU darbinieki."
Atbilstoši LU Senāta nolikumam ārkārtas sēde tiks sasaukta ne vēlāk kā nedēļas laikā, par to šodien, 3. martā, lems LU Senāta prezidijs.