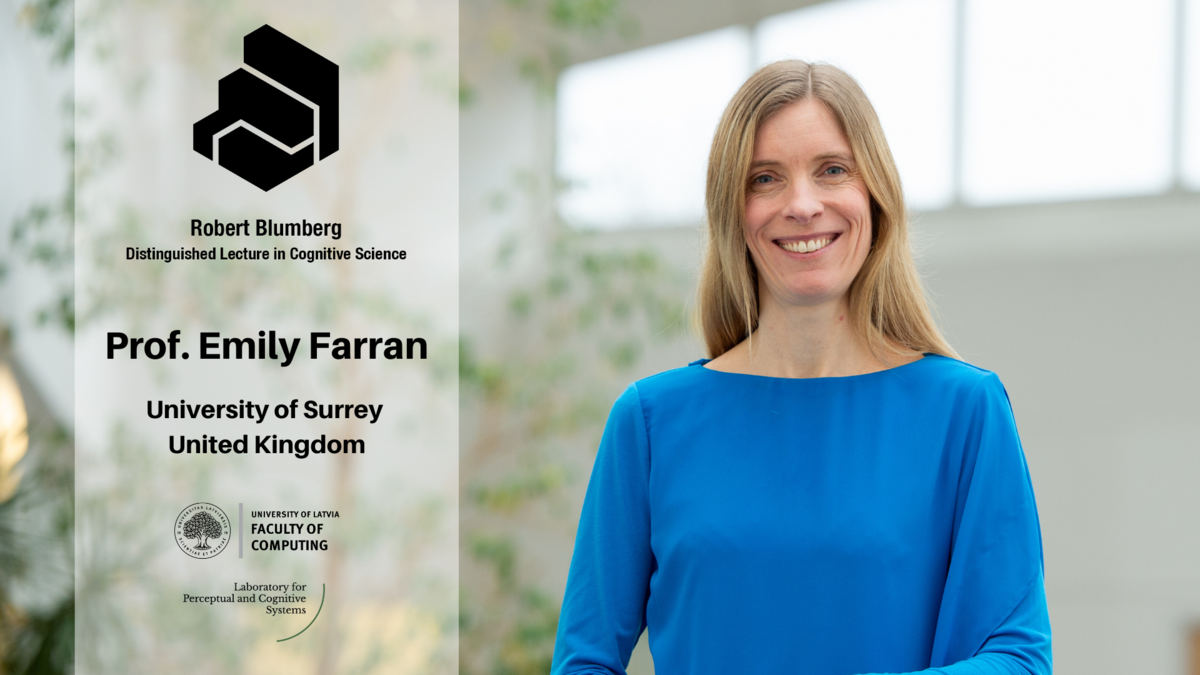 Profesores Emīlijas Faranas pētnieciskās intereses saistās ar neiroloģiskās attīstības traucējumu izpēti, kā arī telpas uztveri tipiskās un atipiskās populācijās. Šī brīža uzmanības centrā ir tipisku un atipisku attīstības procesu izpēte bērniem, indivīdi ar autiskā spektra traucējumiem, Dauna sindromu, Viljamsa sindromu, uzmanības deficīta un hiperaktivitātes traucējumiem, kā arī motorās koordinācijas traucējumiem.
Prof. Farana zinātnes kopienā ir augsti novērtēta pētniece, viena no izcilākajām vecumposmu pētniecēm pasaulē. Prof. Farana nodarbojas ar navigācijas, motorisko procesu, mentālās priekšstatīšanas, telpiskās valodas, uztveres integrācijas, vizuāli telpiskās atmiņas un orientācijas procesu izpēti. Viņa veic pētījumus arī par saistību starp eksakto zinātņu apguvi un telpisko prasmju attīstību.
Prof. Farana ir Kognīcijas, gēnu un attīstības daudzveidības (Cognition, Genes and Developmental Variability lab) laboratorijas direktore Sarejas Universitātē Lielbritānijā. Viņa ir arī Sarejas Universitātes Psiholoģijas skolas pētniecības direktore, kā arī Sarejas Universitātes Pētniecības kultūras un integritātes akadēmiskā vadītāja. Profesore saņēmusi daudzus apbalvojumus, tostarp Britu psiholoģijas biedrības pasniegtā Nīla O'Konora balva par pētījumiem attīstības traucējumu jomā. Viņas pētniecību atbalstījusi Britu Akadēmija, Nafīlda fonds (Nuffield Foundation), Vaterlo fonds un daudzas citas prestižas pētniecības atbalsta institūcijas. Prof. Farana ir Londonas Universitātes Koledžas (University College London) goda biedre.
Izcilības lekciju kognitīvā zinātnē sadarbībā ar LU DF Uztveres un kognitīvo sistēmu laboratoriju izveidojis LU Goda biedrs, mecenāts, organizācijas "Friends of the University of Latvia" valdes loceklis un Latvijas Republikas goda konsuls Ilinoisas štatā Roberts Blumbergs. Šī izcilības lekcijas kognitīvā zinātnē ir vienīgā šāda veida lekcija ne tikai Baltijas valstīs, bet arī Austrumeiropā. Šī tradīcija Latvijā vairākus gadus pulcējusi nozīmīgākos pētniekus no uztveres, psiholoģijas, mūzikas, matemātikas, neirozinātņu un daudzām citām jomām. Atbalstu šīs lekcijas norisei administrē LU fonds.
Par lekcijas norises vietu un laiku tiks paziņots atsevišķi.