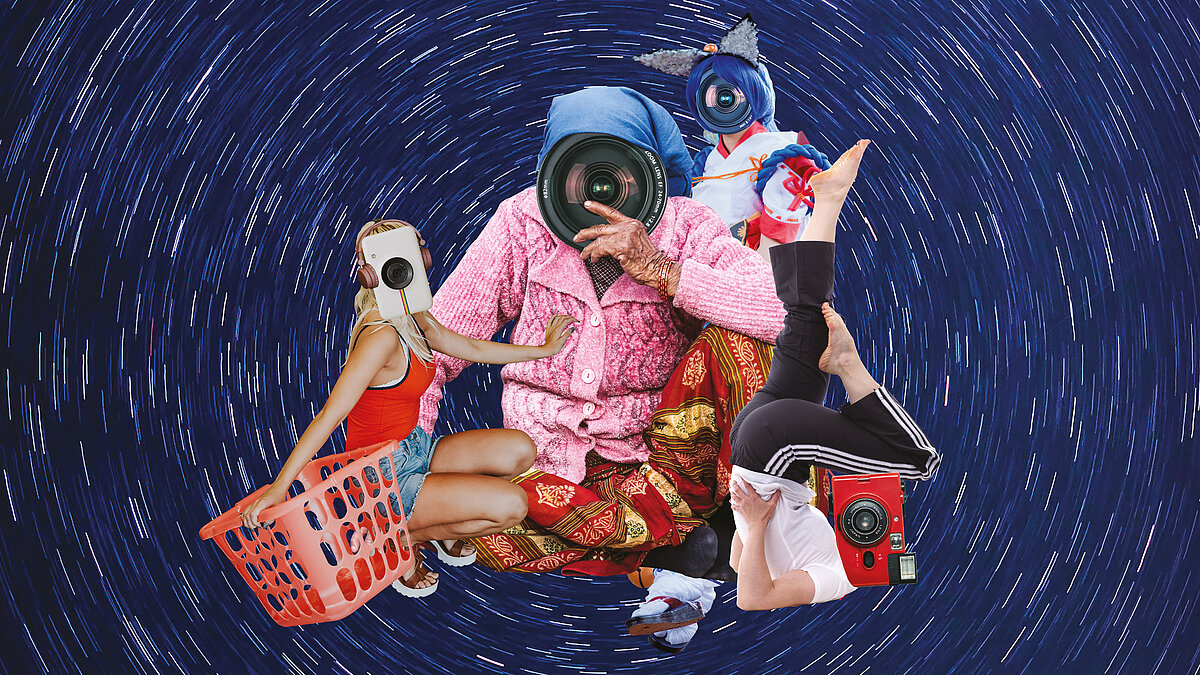 Jau 20 gadus Radio NABA ēterā mēs dzirdam aicinājumu bez saistībām, viltīgu pamudinājumu un varbūt pat izaicinājumu: "Pagriez pasauli!" Vai tu tam esi gatavs? Radio NABA arī šogad aicina ikvienu radoši izpausties par tematiku, kuras centrā atrodas radio un viss, kas ar to saistīts, arī šogad fotokonkurss izaicina topošo un esošo fotomākslinieku iztēli, radošumu un viņu fotoaparātu objektīvus. Konkursa tēmas – "Pagriez pasauli!" interpretācija paver neticami plašas iespējas. Konkursantus aicina darbos radoši paust redzējumu saskaņā ar savu oriģinālo vēstījumu un apspēlēt kādu sev aktuālu motīvu. Kas tajā būs redzams, paliek katra paša ziņā. Īpaši novērtēsim speciāli šim fotokonkursam tapušus un iepriekš publiski neizstādītus darbus.
Konkursā iespējams pieteikties līdz š.g. 7. novembrim iepazīstoties ar nolikumu un aizpildot elektronisko pieteikuma anketu. Konkurss paredzēts visām vecuma grupām un tajā viens dalībnieks var iesniegt 1 – 2 fotogrāfijas. Visa informācija par konkursu pieejama naba.lv/fotokonkurss. Fotogrāfijām noteikti ir jāpievieno apraksts, kā arī īpaša uzmanība jāpievērš fotogrāfiju tehniskajai kvalitātei – tām jābūt pietiekami lielā izšķirtspējā (minimālā izšķirtspēja 3000 x 2000 px, 150 dpi). Nepietiekamas izšķirtspējas attēli dalībai konkursā netiks reģistrēti.
Žūrijas komisiju veido foto un audiovizuālās mākslas pārstāvji – Anna Salmane, Arnis Balčus, Didzis Grodzs, Kristaps Kalns, Madars Štramdiers, Sabīne Moore, Toms Grīnbergs, kuri vērtēs darbus pēc to mākslinieciskās un tehniskās kvalitātes, idejas un atbilstības konkursa radošajai tēmai. Konkursa 20 labākie darbi tiks paziņoti 14. novembrī. Visi 20 žūrijas izvēlētie darbi tiks apbalvoti un piedalīsies ceļojošā fotoizstādē "20x20", kā arī piedalīsies skatītāju simpātiju balsojumā Latvijas Televīzijas un Latvijas Radio portālā lsm.lv. Trīs labāko fotogrāfiju autori iegūs papildu balvas. Fotoizstādes "20x20" ceļojums būs skatāms kultūras un izglītības vietās Rīgā, savukārt vasarā – festivālā LABA DABA 2023.
Radio NABA organizētais fotokonkurss un izstāde notiek kopš 2007. gada. Šā gada izstādes partneri Latvijas Universitāte, Latvijas Radio, Rīgas Dome, izdevniecība "Neputns", žurnāls "Fotokvartāls", portāls LSM.lv un Starptautiskais mūzikas un mākslas festivāls LABA DABA.