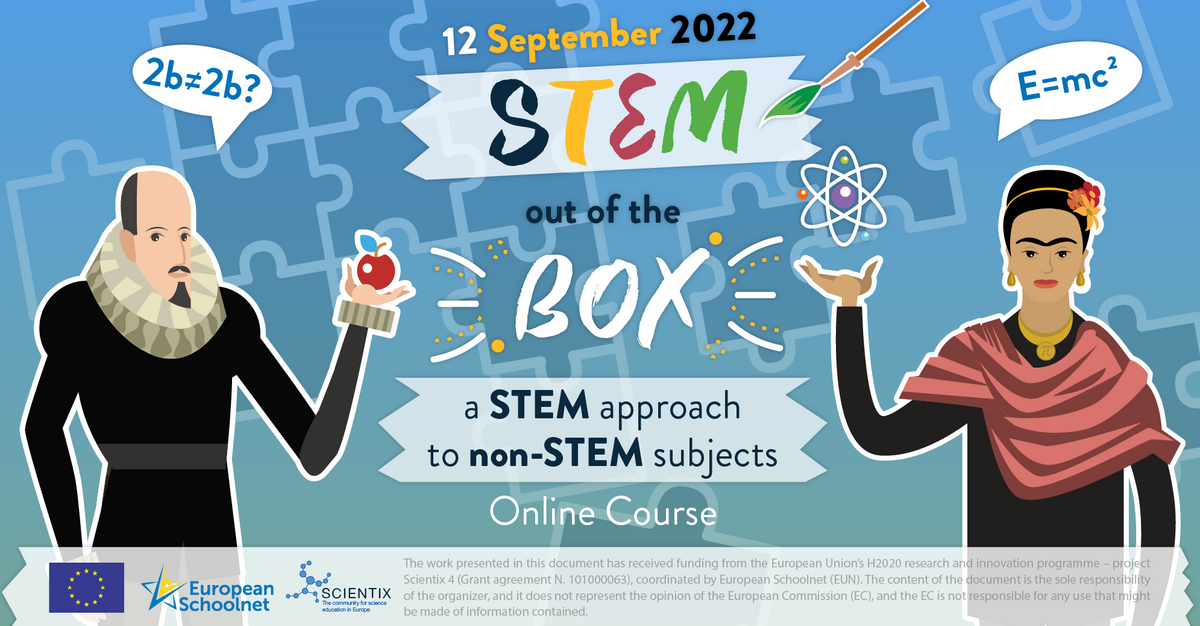 STEM skolotāju Eiropas kopiena Scientix piedāvā jaunu tiešsaistes kursu: "STEM Out of the Box: A STEM Approach to Non-STEM subjects". Norises laiks ir no 12. septembra līdz 19. oktobrim.
Kurss piemērots gan pirmsskolas un sākumskolas skolotājiem, gan pamatskolas un vidusskolas skolotājiem, kuri māca priekšmetus, kas nav STEM (humanitārās zinātnes, māksla, literatūra, biznesa vadība).
Izprotot STEM prasmju vērtību un atklājot, kā tās izmantot citos priekšmetos, skolotāji pētīs, kā savās klasēs veicināt STEM domāšanu un palīdzēs skolēniem attīstīt dziļākas dabaszinātniskās, matemātiskās un problēmu risināšanas prasmes.
Vairāk informācijas par kursu, kā arī reģistrēšanās iespējas: http://www.scientix.eu/live/moocs/stem-out-of-the-box-mooc.