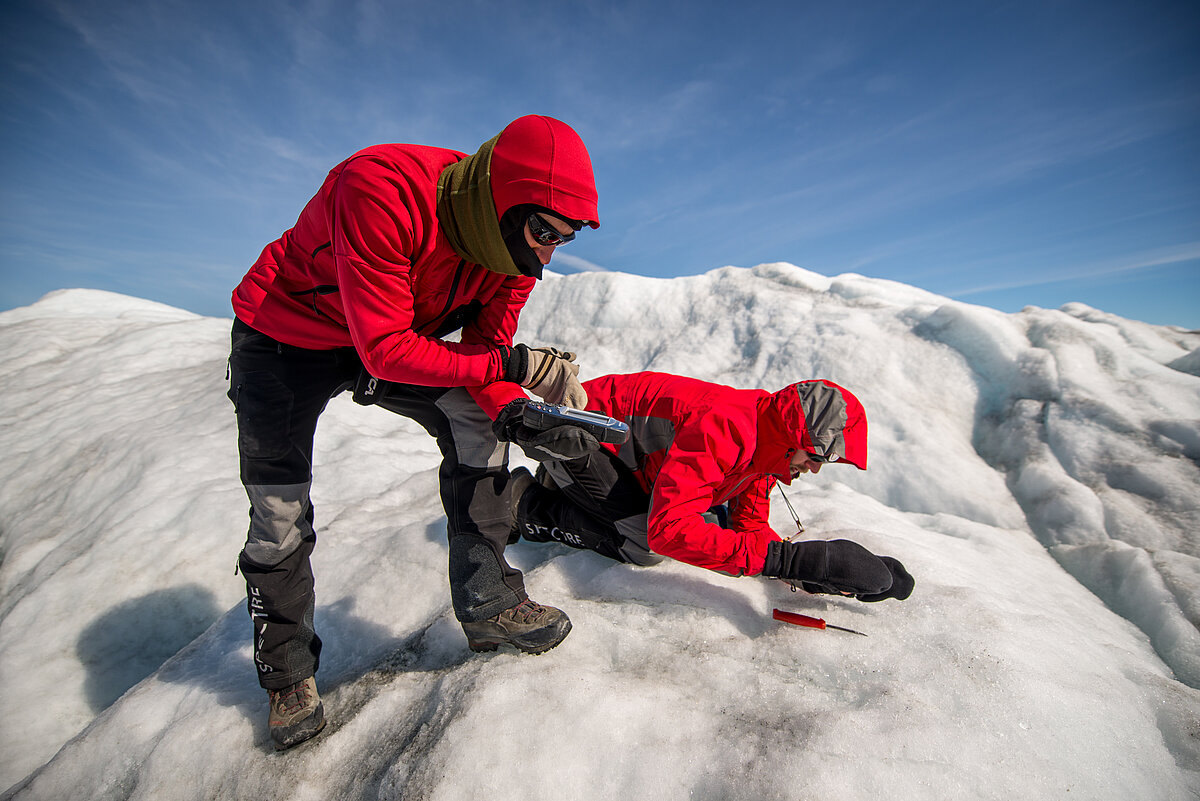 Lai gan šī būs jau otrā ekspedīcija uz pasaules lielāko salu, šoreiz ekspedīcijas galamērķis būs Kānāka, kas ir uz ziemeļiem tālākā pilsēta Grenlandē un viena no vistālāk uz ziemeļiem novietotajām pilsētām pasaulē. Tur mīt vairāk nekā 600 iedzīvotāji. Kānāka jeb Jaunā Tule tika izveidota tikai 1953. gadā, kad Amerikas Savienotās Valstis paplašināja Tules aviobāzi un piespiedu kārtā pārvietoja tuvējo ciemu iedzīvotājus. Kānākā atrodas neliela lidosta, uz kuru lidmašīnas dodas tikai divas reizes nedēļā, un lai tur nokļūtu no Rīgas kopumā nepieciešami pieci pārlidojumi.
Tā kā bagāžas svars nelielajās lidmašīnās ir ļoti ierobežots, ekspedīcijas dalībnieki daļu ekipējuma uz Grenlandi jau ir aizsūtījuši iepriekš. Šovasar Kānāka un rietumu Grenlande kopumā piedzīvo apgādes un loģistikas problēmas, jo lidmašīnu reisi jūlijā masveidīgi kavējas zemās miglas dēļ. Lidmašīnas Grenlandē ir galvenais un lielākoties arī vienīgais pārvietošanās līdzeklis starp pilsētām. Apgāde ar kuģi Kānākā iespējama tikai vasarā, sākot ar jūliju, jo pārējā laikā jūru klāj ledus.
Mūsdienās Kānākas iedzīvotāji saskaras ar riskiem, kurus rada straujās klimata pārmaiņas un ledāju kušana. Lai gan pilsēta atrodas blakus jūras un ledāju ūdens avotiem, tajā dzeramais ūdens ir viens no dārgākajiem pasaulē. Aukstā klimata dēļ ledājūdeņi pilsētu sasniedz tikai vasarā, nereti arī izraisot plūdus un iznīcinot vietējos ceļus un tiltus. Šie ledājūdeņi tiek savākti un uzglabāti milzīgās ūdens tvertnēs, bet ziemas laikā iedzīvotājiem nākas izmantot papildus ūdens avotus, piemēram, aisbergus.
Pilsētas tuvumā atrodas no Grenlandes ledusvairoga nošķirts Kānākas ledus kupols, kura izvadledāji un to kušanas ūdeņi ietekmē gan vietējos iedzīvotājus, gan jūras ekosistēmu. Šajos ledājos līdz šim veikti tikai ļoti vispārīgi pētījumi, tādējādi Latvijas zinātnieki iegūs jaunus datus par ledāju ģeometriju, uzbūvi un dinamiku. Tiks uzmērīts ledāju biezums un struktūra, radītas jaunas ortofoto kartes un digitālie virsmas modeļi. Dati tiks iegūti ar Latvijā ražotu ģeoradaru, kurš speciāli izstrādāts ledāju pētījumu vajadzībām un droniem. Pētījumi ļaus detalizēti noteikt arī ledus tilpumu un noskaidrot ledāju termālo struktūru un noteces sistēmas īpatnības. Tas savukārt ļaus izprast ledājūdeņu avotus un pārvietošanās ceļus ledājos. Ja pētījumus būs iespējams turpināt arī turpmākos gados, zinātnieki varēs precīzi aprēķināt ledus tilpuma izmaiņas un plūsmas ātruma variācijas. Šie mērījumi tiks arī izmantoti, lai modelētu ledāju potenciālās izmaiņas šajā gadsimtā.
Ekspedīcija tiks īstenota INTERACT tīkla (International Network for Terrestrial Research and Monitoring in the Arctic – starptautiskais sauszemes pētījumu un Arktikas monitoringa tīkls) ietvaros, kuru finansiāli nodrošina Eiropas Savienības pētniecības un inovācijas atbalsta programma Apvārsnis 2020. Šis tīkls apvieno daudzas polārstacijas Arktikā un nodrošina zinātniekiem iespējas nokļūt un uzturēties šajās polārstacijās, veicot pētījumus uz vietas. Ekspedīcijas atbalsta punkts būs Dānijas Meteoroloģijas institūta Ģeofizikālā observatorija Kānākā, kas galvenokārt veic meteoroloģiskos un ģeofizikālos novērojumus, kā arī attīsta okeānu un kriosfēras monitoringa programmu. Gan ledāju, gan jūras ledus dinamika ir ļoti nozīmīga vietējiem iedzīvotājiem, jo tradicionālā zvejniecība un medības joprojām ir galvenā Kānākas inuītu nodarbošanās. Turklāt šī ir viena no retajām vietām, kur joprojām tiek izmantotas suņu kamanas, kajaki un harpūnas.