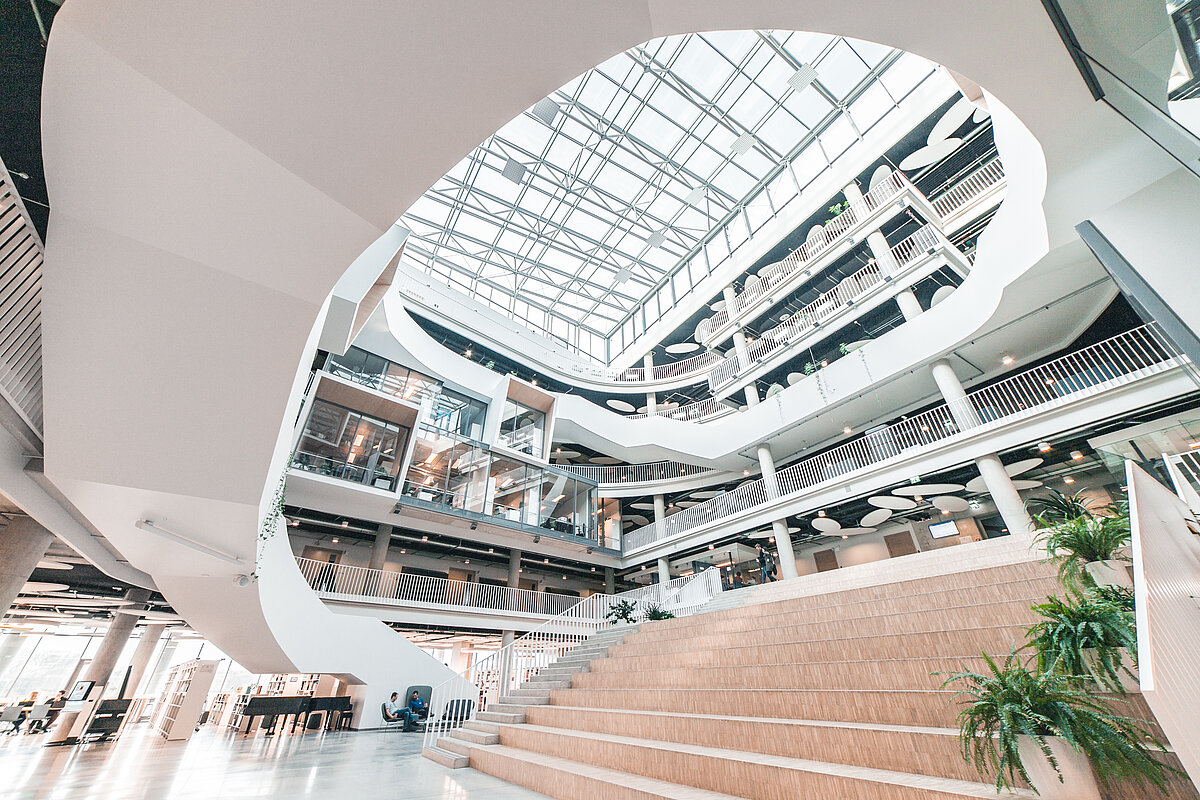 The University of Latvia has taken 101st–200th place amongst the world's universities in the Times Higher Education Impact Rankings 2022, and according to indicators of three sustainable development goals, UL ranks amongst the top 100 universities of the world, inform creators of the rankings.
In the Times Higher Education Impact Rankings of 2022, UL has risen to 101st–200th place among the 1406 ranked universities of the world. Compared to the result of 2021, which was 72.4 (out of a maximum of 100), the result of the University of Latvia is assessed with 84 points, which is a significant ascendance.
The evaluation criteria used in these rankings are based on the United Nations (UN) Sustainable Development Goals (SDGs) to be reached by 2030. THE Impact Rankings provide an insight into the work being done by universities to promote the harmonious development of society, and this is an opportunity to highlight important aspects of higher education that have not been assessed in other rankings.
UL has entered the TOP 100 under three SDGs of the Times Higher Education Impact Rankings 2022: Gender Equality (achieving gender equality and providing full scale of opportunities for women) – 24th place in the world; Peace, Justice and Strong Institutions (promoting a peaceful and inclusive society for sustainable development) – 75th place in the world; Decent Work and Economic Growth (promoting sustainable, inclusive and sustainable economic growth, full and productive employment) – 88th in the world.
"For a good reason, these particular THE Rankings are given the name "Impact" – more than any other ranking these results attest to the success of the university in fulfilling its "third mission" – the interaction and impact on society's overall development goals both locally and regionally, even globally. I am delighted with the high assessment obtained in several areas. Likewise, it must be acknowledged that THE Rankings indicate the directions of our work, in which significant growth is possible in the future," notes the Rector of the University of Latvia Indriķis Muižnieks.
Times Higher Education is one of the world's three most influential university rankings, published for almost 20 years. This year, the Times Higher Education Impact Rankings 2022 was published for the fourth time and included 1406 leading universities from 106 countries around the world, assessing the performance of universities in various fields: research, governance, information, work with public, studies, etc. Latvia is represented in THE Rankings by the University of Latvia, Riga Technical University, Riga Stradiņš University, Latvia University of Life Sciences and Technologies, and Liepaja University. In THE Impact Rankings 2022, Western Sydney University (Australia) takes the first place, followed by Arizona State University (the United States), while Western University (Canada) has the third best result.
The results of the rankings were published on 27 April 2022.