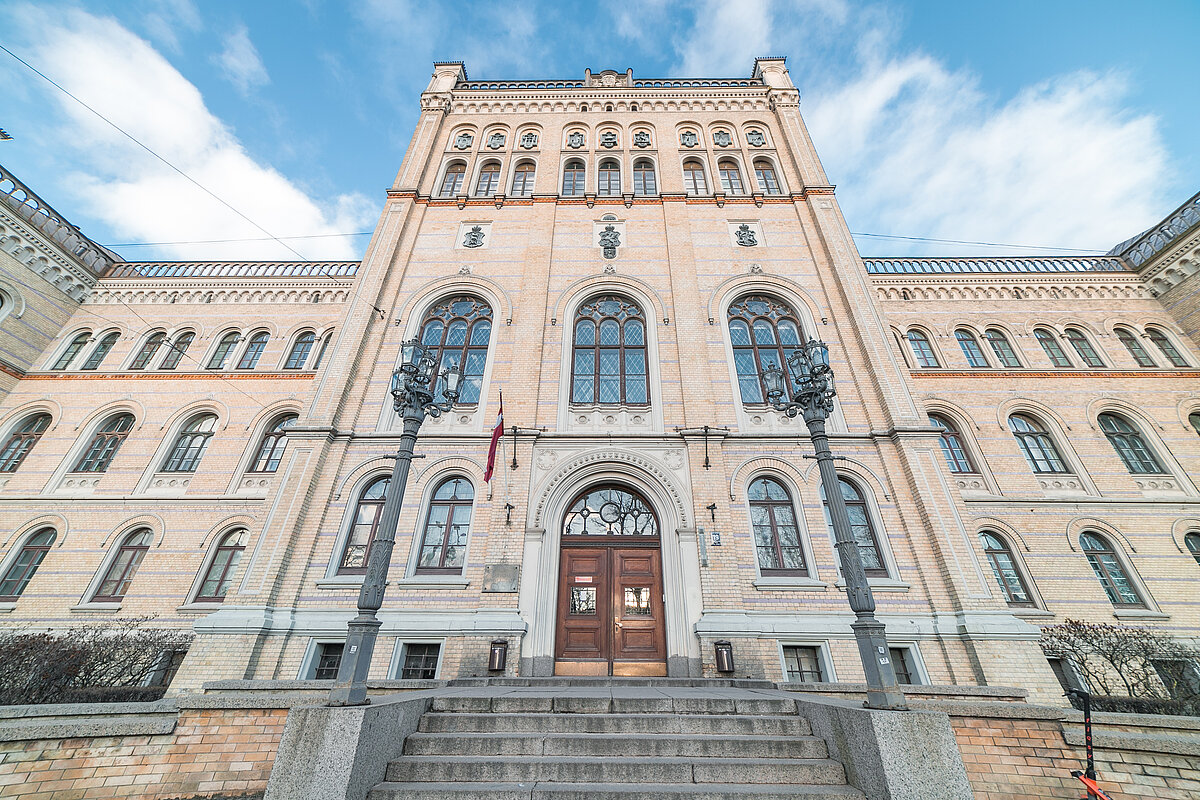 The partnership between the two sides is an important step for long-term cooperation that will promote a strong talent and expertise base for quantum development in Latvia. "Collaboration with the industry is of great importance because it allows us to understand the right directions of research and to better direct it in the future so that it is as useful as possible. It also allows us to discover scientific ideas in a new direction, in a new way, as well as encourages us to look at different tasks. The planned project also envisages the testing of algorithms on currently available quantum computers, and within the project we will have access to the highest-level quantum technology for testing. Cooperation projects between companies and scientists are becoming increasingly common all over the world," explains Andris Ambainis, a professor at the Faculty of Computing of the University of Latvia and the Head of the UL FC Quantum Computer Science Centre.
"Accenture is partnering with the world's leading companies investing in quantum algorithm research and the first prototypes. During the project, we will provide an insight into our experience and expertise by sharing our acquired knowledge on the applicability of quantum algorithms in the financial sector, biopharmaceutics, materials science, optimization and machine learning, a sub-sector of artificial intelligence. Accenture is a global company and thanks to collaboration with the company's European and American quantum research teams, we will evaluate the possibilities of scalability both a European and global level. Quantum computer science is expected to open up completely new possibilities of calculating and computing, which will be able to significantly boost several directions of the IT industry," emphasizes Maksims Jegorovs, Accenture Lead in Latvia.
"Our goal is to show that in the future we can implement such a pilot project for potential quantum computer users in Latvia. In the field of quantum algorithms, our knowledge is among the best in Europe. Quantum technology is currently regarded as a new method of high-performance computing that could solve problems that are difficult to solve with current methods. Where the use of artificial intelligence is very important in business today, in 10-15 years it could be quantum technologies that will offer new ways for business development. Organisations with a time horizon of 10-15 years are very interested in this field," explains Andris Ambainis.
At the moment, quantum technology is very popular in the world, with the main challenge being to build the best possible quantum computer, which is of great interest for scientists, various companies, and also several governments, for example, the French government is planning to invest 400 million euros in the construction of quantum computers, and similar investments are also made by other governments. Since the beginning of quantum computing, the financial investment in this field is estimated at 25 billion US dollars.
The companies currently involved in the development of applications for quantum computers represent a wide range of activities, from car and home appliance manufacturers, to large banks. If 15 years ago, quantum computing was mainly interesting for researchers of theoretical and experimental science who mostly worked in universities or other state-funded institutions, now quantum computer construction has moved from academia to commercial organizations.
The UL FC Quantum Computer Science Centre is one of the four leading quantum computing research centres in Europe, alongside the world-class quantum computing research centres in Paris, Amsterdam, and Bristol. The centre's research group consists of almost 20 researchers from Latvia and other countries. Since the establishment of the centre, researchers from America, Brazil, Turkey, Poland, India, Russia, Belgium, Italy, and other countries have travelled to Riga to work in the research group led by Andris Ambainis.
Researchers at the UL FC Quantum Computer Science Centre are working on various projects and researching the areas where quantum computers are better than traditional computers in solving practically important computing tasks. Researchers are working to develop new quantum algorithms, to define the boundaries of quantum computing, to develop experiments for quantum computing, and to look for links between quantum computing, classical computer science, and mathematics, in order to understand whether these links can be used to solve problems.
One of the most topical projects at the moment is the CERN project for data analysis of the Large Hadron Collider. In this project, researchers are developing methods for analysing large amounts of data that will be needed in 5-10 years for the new-generation Large Hadron Collider. Another current project is the joint project of electron meters with Vjačeslavs Kaščejevs, a researcher at the Faculty of Physics, Mathematics, and Optometry of the University of Latvia, and researchers from PTB, the National Metrology Institute of Germany, named by the Latvian Academy of Sciences as one of the most important achievements in science in 2020.