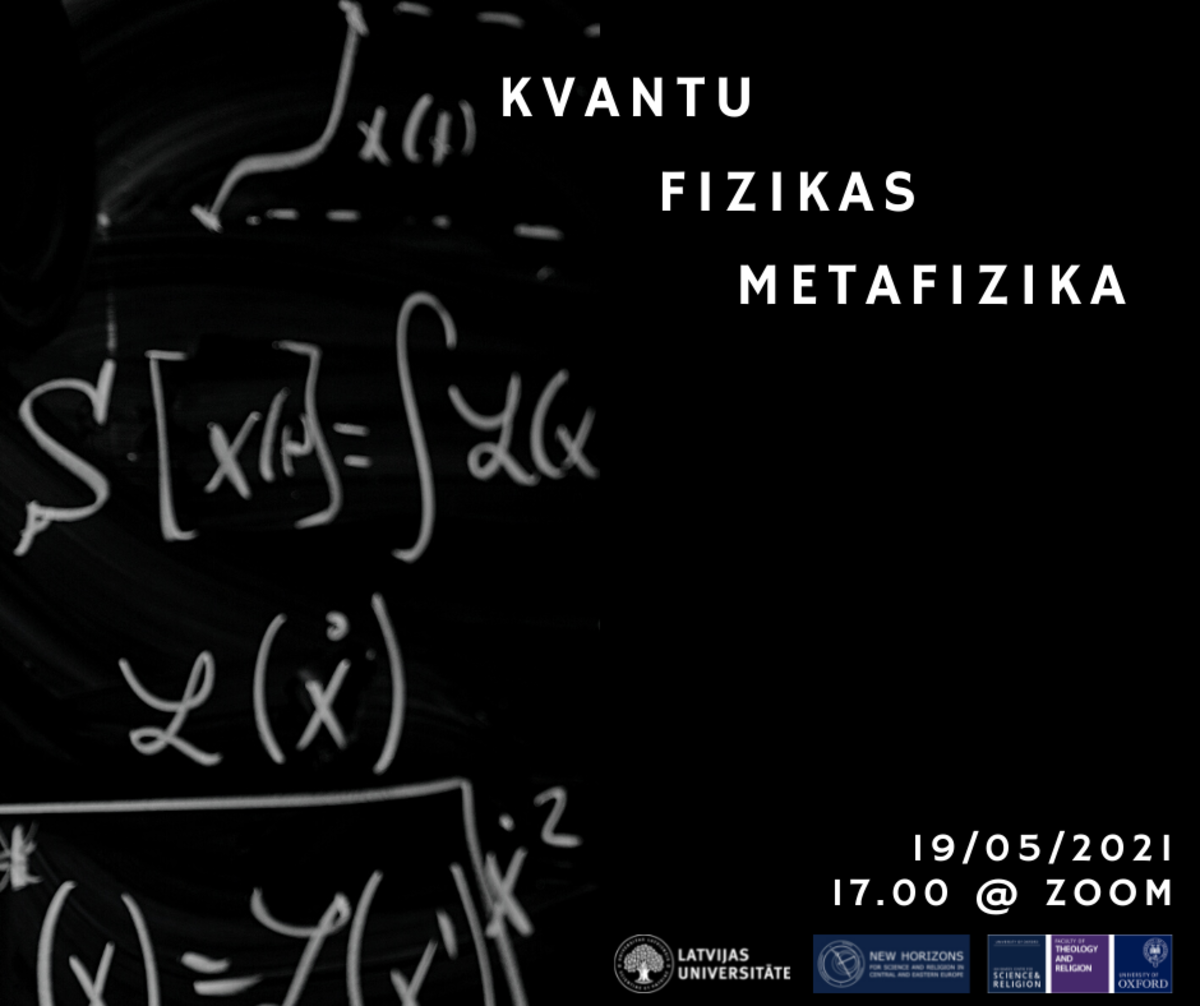 Otrajā lekcijā "Kvantu fizikas metafizika" Latvijas Universitātes Fizikas, matemātikas un optometrijas fakultātes (LU FMOF) profesors Vjačeslavs Kaščejevs pastāstīs vairāk par kvantu fizikas metafiziku. Kvantu mehānika ir kvantu parādību precīza matemātiska teorija, tā ir fizikālo zinātņu stūrakmens un daudzu ikdienas tehnoloģiju pamats. Tajā pašā laikā tieši kvantu fizika no visām dabaszinātņu atziņām visbiežāk tiek piesaukta spriedumos par iespējamo pasaules kārtību un tiek saistīta ar dažādiem paradoksāliem, reizēm arī absurdiem un maldinošiem, apgalvojumiem.
Lekcijas laikā centīsimies nodalīt dūmus no uguns un pēc iespējas skaidrāk iezīmēt epistemoloģisku ietvaru, kurā ir formulēti un empīriski pārbaudīti kvantu fizikas likumi. Empīriski neapstrīdamā kvantu indeterminisma cēloniska interpretācija noved pie ontoloģiskiem modeļiem (t.s. "slēptie nelokālie mainīgie"), kas ir savietojami ar lielu metafizisku koncepciju klāstu. Šis secinājums ir abpusēji griezīgs: no vienas puses tas nopietni vājina materiālistiskā redukcionisma pozīcijas un kalpo par bagātīgu filosofisku ideju iedvesmas avotu, no otras puses tas provocē nepamatotu kvantu fizikas piesaukšanu diskursā par garīgajiem jautājumiem.
Pēc Vjačeslava Kaščejeva lekcijas savas atziņas par kvantu fizikas metafiziku prezentēs arī LU FMOF profesors Mārcis Auziņš un mācītājs, teologs Indulis Paičs.
Sekojiet līdzi informācijai par turpmākajām lekcijām un citiem projekta pasākumiem projekta tīmekļa vietnē: https://www.zinatne-ticiba.lu.lv. Saite uz katra pasākuma tiešsaisti tiks publicēta mājaslapā pasākuma dienā, kā arī tiešraide būs pieejama LU TF Facebook lapā. Informējam, ka pasākumi tiks ierakstīti un to ieraksti pēc tam būs pieejami elektroniskā formātā. Pirmās lekcijas "No kurienes nākam? Kurp ejam? Ko fizika mums saka par visuma sākumu un vai tas ir savienojams ar to, ko māca reliģijas?" ieraksts pieejams LU TF Youtube kanālā.
Projekta "Zinātnes un reliģijas saderība pēcpadomju kontekstā" mērķis ir novērtēt savstarpējo sapratni starp Latvijas zinātnieku un reliģisko kopienu piederīgajiem, īpašu uzmanību pievēršot zinātniekiem, kuri sevi uzskata par ticīgiem. Tā mērķis ir arī palielināt šo savstarpējo sapratni un zinātnieku pašsapratni, attīstot resursus zinātnes un reliģijas dialogam pasākumu veidā, kas pieejams plašākai sabiedrībai. Viena no projekta aktivitātēm būs lekciju cikls, kas veltīts gan zinātniekiem, gan arī ticīgajiem aktuālām tēmām. Projekta laikā īstenotie pasākumi ne tikai informēs par zinātnes un reliģijas saderību, bet arī kalpos tam, lai meklētu iespējamus sadarbības partnerus turpmākajam darbam šajā jomā, kā arī, lai izvērtētu pieprasījumu padziļināti attīstīt šīs idejas.
Šis projekts tiek finansēts Oksfordas Universitātes Teoloģijas un reliģijas fakultātes Iana Ramzija Zinātnes un reliģijas centra (Ian Ramsey Centre for Science and Religion) projekta "Jaunie apvāršņi zinātnei un reliģijai Centrālajā un Austrumeiropā" (New Horizons for Science and Religion in Central and Eastern Europe") ietvaros.