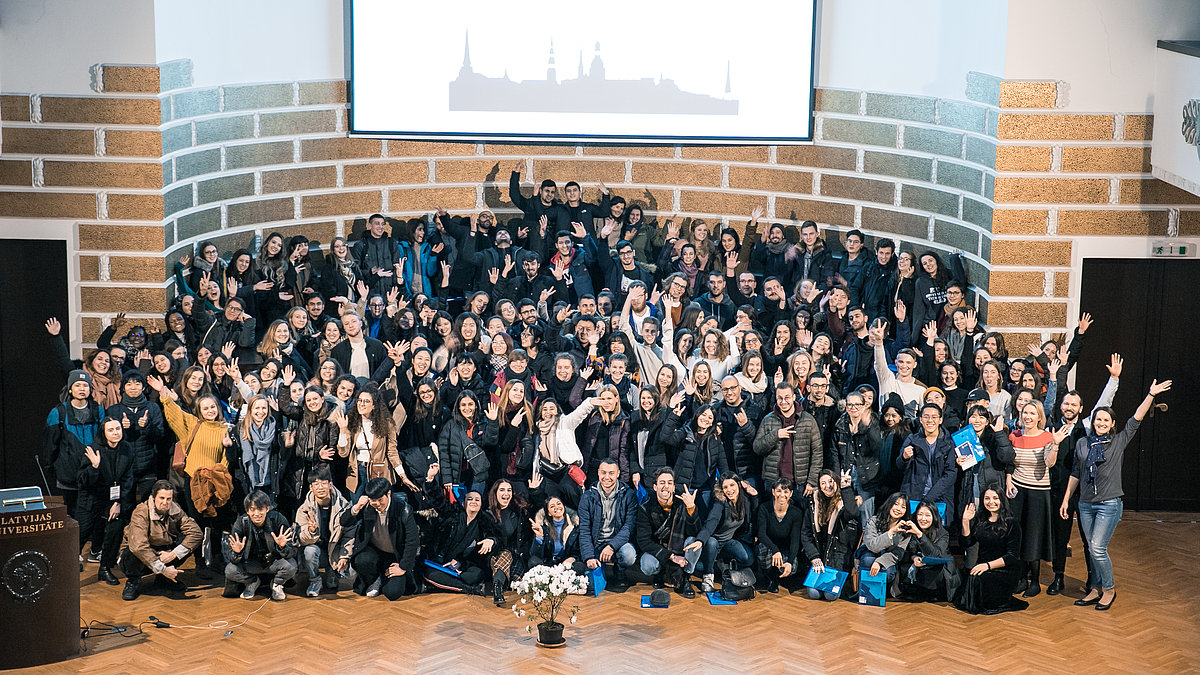 Each academic year the Mobility Division of the Student Services department conducts a survey for incoming exchange students in order to evaluate their level of satisfaction of studies at the University of Latvia regarding the following aspects: course offer, quality of lectures, methodology, study environment, availability of study materials, administrative support and other UL services. In addition, 224 respondents have nominated 49 academic staff members for the "Best Teaching Award in 2019/2020":
Jevgenija Ņečajeva, Zanda Kalniņa-Lukaševiča, Jānis Supe, Jānis Priede, Leonardo Pataccini Alvarez, Annija Apsīte, Andrejs Cekuls, Jūlija Bulatova, Vadims Danovičs, Inese Vorončuka, Mārtiņš Zemītis, Kārlis Purmalis, Kristīne Bērziņa, Oļegs Krasnopjorovs, Inna Romānova, Juris Krūmiņš, Julija Zakemo, Jurģis Šķilters, Andris Antuzevičs, Normunds Stivriņš, Kristīne Āboliņa, Evelīna Zilgalve, Jeļena Sevastjanova, Jeļena Marčenko, Anastasija Vedela, Dace Liepiņa, Valdis Muktupāvels, Alla Placinska, Che Junchi, Karina Jermaka, Māra Neikena, Ilona Gorņeva, Giulio Lo Bello, Gareth Euan Hamilton, Daiga Reževska, Arnis Buka, Vadims Mantrovs, Lauris Liepa, Anda Prikšāne, Juris Nikiforovs, Evija Latkovska, Ineta Helmane, Anita Auziņa, Mārtiņš Veide, Daunis Auers, Toms Rostoks, L. Dean, Inese Runce, Aivars Stranga.
Respondents have emphasized the following skills of the UL academic staff: profound knowledge, up-to-date teaching methodology, motivation skills, ability to explain complicated theories in a student friendly manner and ability to adjust to new study conditions under the COVID-19 pandemic.
We express our gratitude to the academic staff!