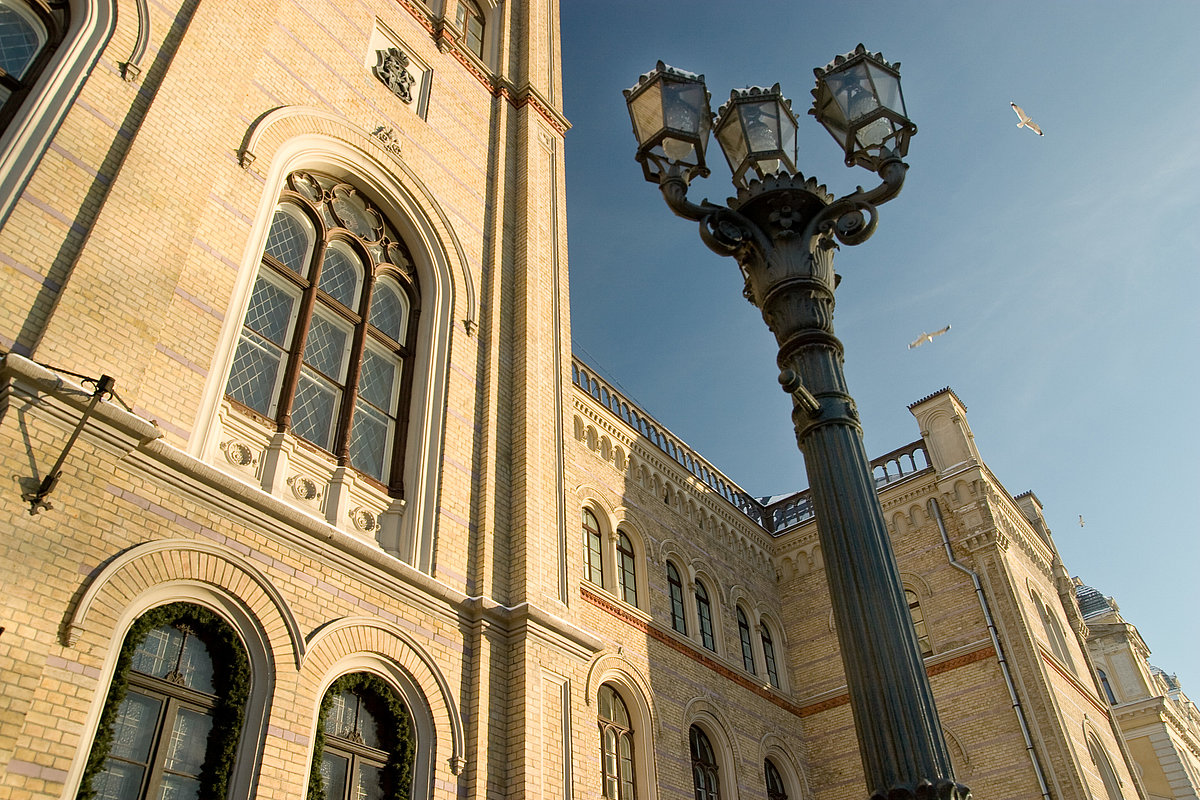 No š.g. 5. līdz 16. augustam Latvijas Universitātē (LU) norisināsies nozīmīgākais un ievērojamākais ikgadējais akadēmiskais un izglītojošais pasākums "Eiropas Vasaras skola loģikā, valodā un informācijā (The European Summer School in Logic, Language and Information - ESSLLI)", kas pulcēs datorzinātniekus, loģiķus, valodniekus, psihologus un filozofus, kā arī informācijas un komunikācijas tehnoloģijas profesionāļus, lai studētu loģiku, valodu, informāciju un to sasaisti. Reģistrācija dalībai vasaras skolā ir atvērta!
Līdz 15. jūnijam dalībai vasaras skolā var reģistrēties par zemāku cenu, savukārt reģistrēties par parasto cenu būs iespējams līdz 31. jūlijam.
Ik gadu ESSLLI vasara skolā piedalās ap 400 dažāda līmeņa studentu un ap 60 izcilu lektoru no visas pasaules. ESSLLI lektori ir visievērojamākie pētnieki, kuri pārstāv pasaules vadošos zinātniskos centrus, viņu lekciju kursi un darbnīcas ir atlasīti stingra konkursa kārtībā, un tie aptver pārdisciplināras jomas loģikā un datorikā, valodā un loģikā, valodā un datorikā.
"Šo pasākumu organizēt Latvijas Universitātei un Datorikas fakultātei ir liels gods un atbildība. Šis Eiropā lielākais starpdisciplinārais izglītības pasākums pirmoreiz notiek Baltijā. Kopumā ESSLLI pasākumu uzdevums ir pulcināt nozīmīgākos nozaru ekspertus no visas pasaules un parādīt jaunākos virzienus starpdisciplinārā informācijas, loģikas un valodas pētniecībā. Šogad nozīmīgāko pētnieku vidū ir Masačūsetsas Tehnoloģiju institūta profesors, loģiķis un lingvists Kais fon Fintels, Utrehtas Universitātes profesors loģiķis, lingvists Joads Vinters, Stokholmas Universitātes profesors datorzinātnieks un loģiķis Valentins Goranko un daudzi citi. Tēmu loks ir visai plašs, daudzpusīgs un nosedz jomas kā spēļu teorija, zināšanu reprezentācija, komunikācijas modelēšana, dabiskās valodas apstrāde un formalizācija, kā arī mākslīgā intelekta jautājumus. Kursi būs gan ar pielietojami lietišķu ievirzi – noteiktu skaitļošanas vai loģisko sistēmu izmantojums, dažādu programmēšanas valodu izmantojums konkrētu mērķu īstenošanā, kā arī, piemēram, tiešsaistes pētījumu izstrādes jautājumi, gan arī fundamentālu un teorētisku ievirzi, piemēram, matemātisko un datorzinātņu pamatu jautājumi. Pēc lekciju kursiem un darbgrupām katrā nedēļā divas būs t.s. vakara lekcijas, kur interesentiem bez priekšzināšanām būs iespēja noklausīties dažādu nozaru ietekmīgākos pētniekus mūsdienu zinātnē. Latviju vakara lekcijās pārstāvēs profesors Andris Ambainis," stāsta profesors Jurģis Šķilters, ESSLLI vasaras skolas programmas komitejas līdzpriekšsēdētājs.
Trīsdesmit pirmā ESSLLI vasaras skola, kas Latvijas Universitātē norisināsies no 5. līdz 16. augustam, ietver 48 pamata, ievada un padziļināta līmeņa kursus, kā arī 2 darbnīcas, 4 ielūgtās lekcijas un studentu sesiju, lai rosinātu pārdisciplināras diskusijas par aktuāliem pētniecības jautājumiem.
Iepriekšējos gados ESSLLI vasaras skolas tika rīkotas Sofijā, Bulgārijā (2018), Tulūzā, Francijā (2017), Bolzano, Itālijā (2016), Barselonā, Spānijā (2015), Tībingenē (2014), Diseldorfā, Vācijā (2013).
ESSLLI vasaras skola ik gadu tiek rīkota citā valstī Loģikas, valodas un informācijas asociācijas (Association for Logic, Language and Information - FoLLI) pārraudzībā. Šī gada vasaras skolu organizē Latvijas Universitātes Datorikas fakultāte un Datorikas fakultātes Uztveres un kognitīvo sistēmu laboratorija ar Simboliskās loģikas asociācijas, Datorlingvistikas asociācijas Eiropas nodaļas, uzņēmuma "Tilde", izdevniecības "Springer", Polijas vēstniecības Latvijā, Rīgas Domes un Baltijas-Amerikas brīvības fonda atbalstu.
Plašāka informācija par vasaras skolas programmu un reģistrāciju pieejama mājaslapā http://esslli2019.folli.info/.