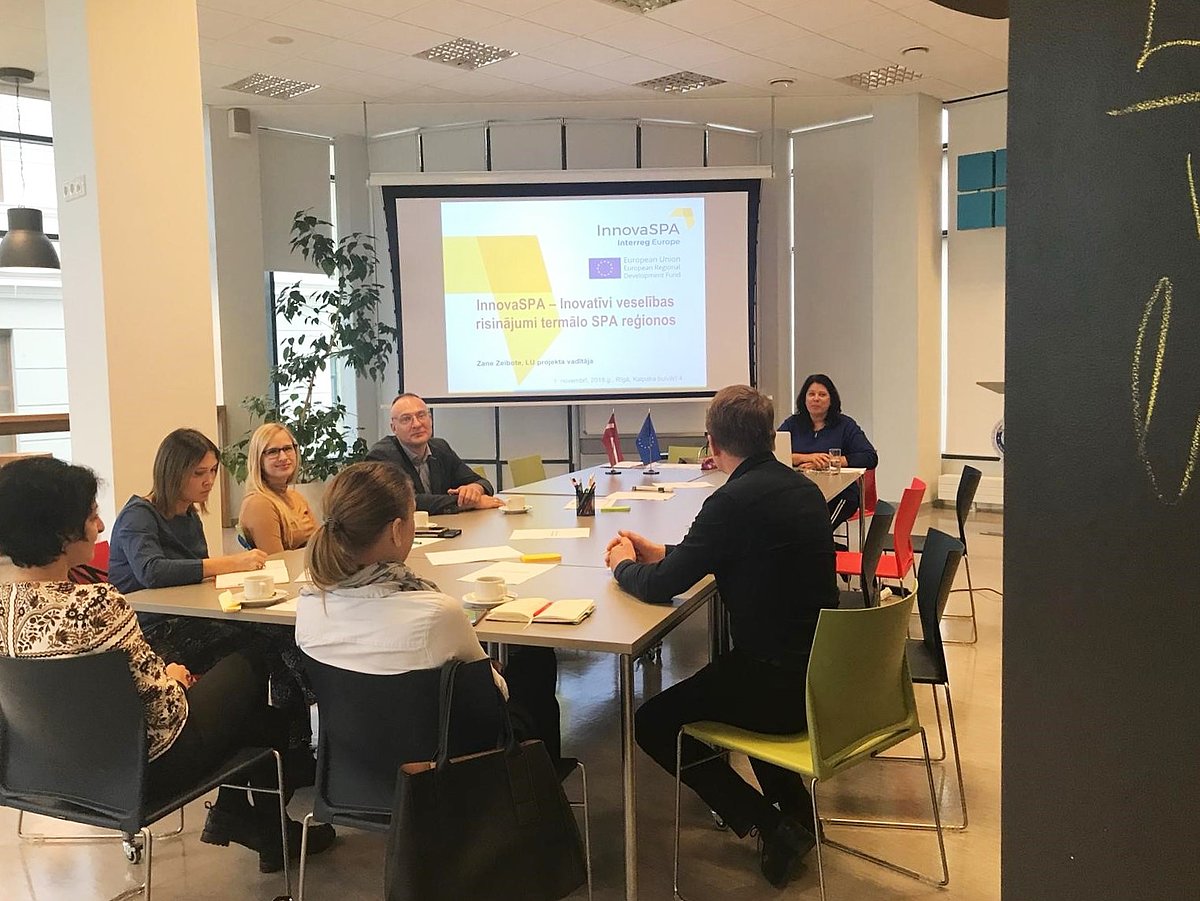 Jurmala city as an internationally known health resort;
Latvian Health Tourism cluster;
resort rehabilitation centre "Jauķemeri";
National rehabilitation centre "Vaivari";
Latvian sauna ritual;
Eco-cosmetics based on natural resources of Latvia.
During the second part of the meeting participants focused on discussing aspects of health resorts, rehabilitation, preventive health measures, health tourism, development of innovative products and services based on natural medical resources, as well as importance of policies and strategies for the development of this sector. More information can be found here or, please, get in touch with the InnovaSPA project manager at the University of Latvia Ms. Zane Zeibote through e-mail zane.zeibote@lu.lv or by phone +371 29417214.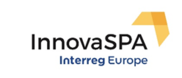 14 participants represented the UL, the Ministry of Economics of Latvia, the Ministry of Health of Latvia, several municipalities with the resort status, the Health Tourism Cluster of Latvia and resort rehabilitation centre "Jaunķemeri". On the first part of the meeting participants agreed that good practices of Latvia are the following: