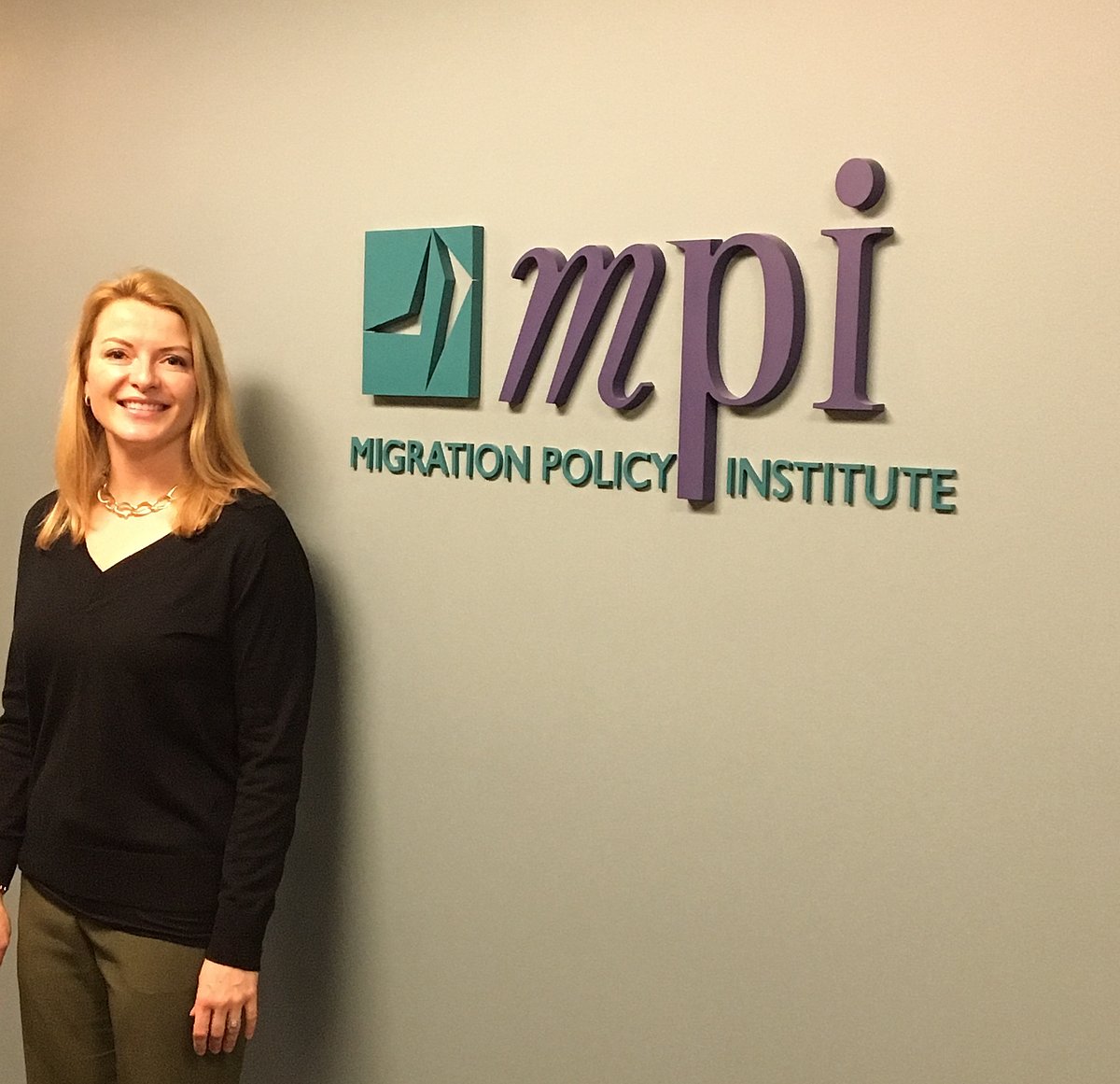 Šī gada 1. februārī Latvijas Universitātes (LU) Sociālo zinātņu fakultātes (SZF) un Sociālo un politisko pētījumu institūta (SPPI) vadošā pētniece Dr.sc.pol. Ieva Birka uzsāka darbu Migrācijas Politikas Institūtā (Migration Policy Institute, MPI) Vašingtonā, Amerikas Savienotajās Valstīs, kur viņa pavadīs trīs mēnešus pēcdoktorantūras projekta starptautiskās mobilitātes ietvaros.
ŠobrīdIeva Birka izstrādā projektu "Harnessing the Economic Potential of the Diaspora / Diasporas ekonomiskā potenciāla mobilizācija" (pētniecības pieteikuma Nr.1.1.1.2/VIAA/1/16/013), kas ir līdzfinansēts no Eiropas Reģionālās attīstības fonda līdzekļiem. Pētniecības pieteikuma mērķis ir apkopot pasaules praksi attiecībā uz diasporas iesaisti ekonomikas attīstībā, īpaši pievēršot uzmanību tam, kā modernās informācijas un komunikāciju tehnoloģijas (IKT) tiek pielietotas, lai veidotu diasporas tīklus, veicinātu diasporas iesaisti un sekmētu ekonomisko izaugsmi.
MPI tika izvēlēts kā sadarbības partneris projektam, jo šī zinātniskā institūcija ir pamatlicēji zinātniskajai pētniecībai par to, kā emigrācijas valstīm, izmantojot diasporas potenciālu, kompensēt negatīvās sekas, ko rada intelektuālā darbaspēka aizplūšana. MPI izmanto savu pētniecības pieredzi, lai konsultētu valdības un risinātu jautājumus, kas izriet no mūsdienu mainīgās ekonomiskās un demogrāfiskās realitātes. Sadarbībā ar MPI Ieva Birka veiks konkrētugadījumu izpēti un politikas risinājumu analīzi, īpaši pievēršot uzmanību informācijas un komunikāciju tehnoloģijas izmantošanai diasporas mobilizācijai.