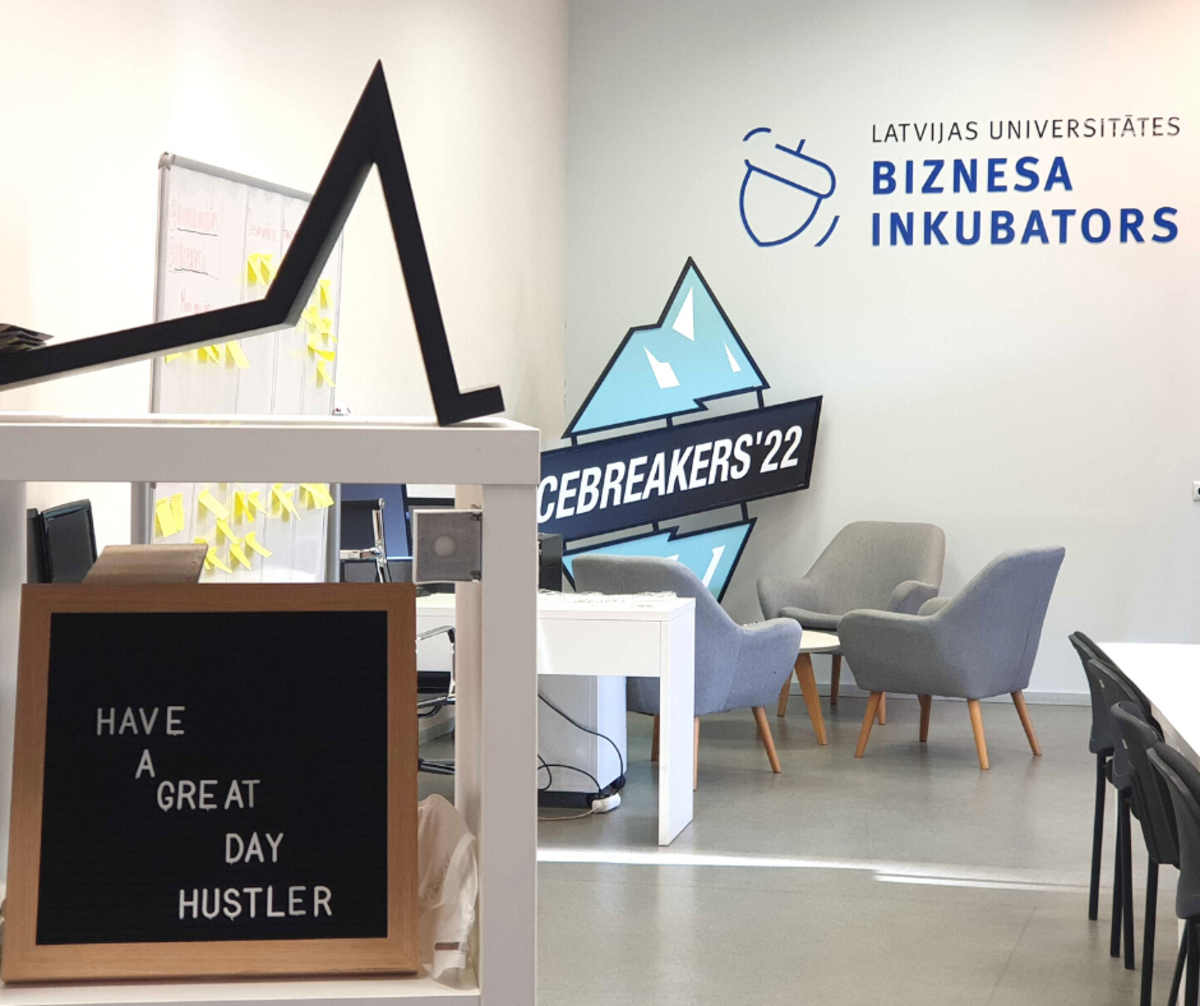 Šis gads LU Biznesa inkubatoram bijis izaugsmes pilns – nosvinēti 10 pastāvēšanas gadi, aizvadīts piektais studentu un jauno profesionāļu biznesa iespēju festivāls "Icebreakers", uzlabota vispārējā pirmsinkubācijas programma. No novembra inkubators uzsāks Erasmus+ partnerību sadarbības projektu "Uzņēmējdarbības mācību partnerības, lai veicinātu inovāciju un zaļo jaunuzņēmumu attīstību augstākajā izglītībā" jeb "Green HExagon", kas saņēmis finansējumu no Eiropas Savienības. Projekta mērķis ir paaugstināt zināšanas un kompetences inkubatora darbiniekiem un to aktivitātēs iesaistītajiem mentoriem, kā arī veidot jaunu programmu vērstu uz zaļajām tehnoloģijām, kurā studentiem būs iespēja pievienoties ideāciju aktivitātēm, pilnveidot savas līderības prasmes un apgūt jaunas, risinot ar vidi un klimatu saistītus izaicinājumus. Programmas laikā labākajiem studentiem būs iespēja doties uz partneruniversitātēm un ar savu komandu klātienē piedalīties dažādās bootcamp aktivitātēs. Noslēgumā komandām būs iespēja iegūt grantus idejas tālākai attīstībai un prototipa izveidei. Projekts ilgs līdz 2024. gada novembrim.
Projektā kopā ar Latvijas Universitātes Biznesa inkubatoru iesaistās Tartu universitātes inkubators "Startup Lab", Vīnes Noištates Lietišķo zinātņu universitātes Startup centrs un Čehijas Dzīvības zinātņu universitātes inkubators "Point One".
Iezīmējot nākotnes ieceres un projekta mērķus, LU Biznesa inkubatora vadītāja Māra Birzniece uzsver: "Šī projekta mērķis ir paaugstināt inkubatora komandas kapacitāti un zināšanas, ko sniegt tālāk tās dalībniekiem, veidot un nostiprināt spēcīgas sadarbības ar jaunuzņēmumu ekosistēmas pārstāvjiem šajās valstīs, kā arī organizēt jaunas aktivitātes un programmas, kuru fokuss ir zaļās tehnoloģijas." Inkubatoru mērķis ir veidot starpdisciplināras komandas, kuras attīsta inovatīvus un konkurētspējīgus risinājumus, mācīties un pārņemt labās prakses un sadarboties valsts, nozaru, augstskolu un inkubatoru līmenī.
Projekta aktivitātes tiks organizētas ar Eiropas Savienības Erasmus+ projekta "Entrepreneurial teaching partnerships for fostering innovation and green startup development in higher education" atbalstu, projekta Nr. 2022-1-LV01-KA220-HED-000090176, LU reģistrācijas Nr. ZD2022/21385.
Šis projekts ir Eiropas Savienības finansēts. Paustie viedokļi un uzskati atspoguļo autora(-u) personīgos uzskatus un ne vienmēr sakrīt ar Eiropas Savienības vai Eiropas Izglītības un Kultūras izpildaģentūras (EACEA) viedokli. Ne Eiropas Savienība, ne EACEA nenes atbildību par paustajiem uzskatiem.
Par LU Biznesa inkubatoru
Inkubators ir izveidots un darbojas, pateicoties mecenātu, Latvijas Universitātes un LU BVEF atbalstam. LU Biznesa ideju fondu atbalsta Latvijas un ārzemju uzņēmumi un privātpersonas, kuru vidū ir Džons Medveckis, Driehaus ģimene, LMT Retail&Logistics, Inbox.lv, Accenture Baltics, Luminor Latvija, Evita Lune, Aija Lāce u. c. Mecenātu ieguldījumus LU Biznesa ideju fondā administrē Latvijas Universitātes fonds, kas ir respektabla filantropijas organizācija un rūpējas par izciliem, centīgiem studentiem, maģistrantiem, doktorantiem, pedagogiem, zinātniekiem, kā arī atbalsta izcilus izglītības, zinātnes, sporta un kultūras darbiniekus un projektus sadarbībā ar izglītību atbalstošiem mecenātiem un partneriem.