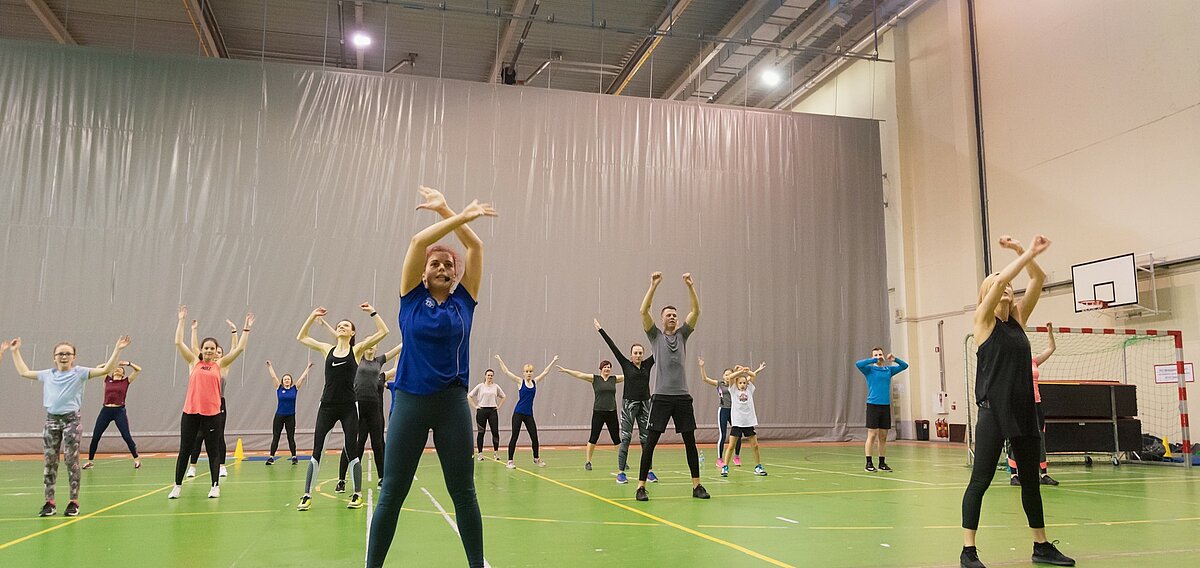 During this semester, there will be 11 fitness classes every week, as well as basketball, football, volleyball, floorball, table tennis, wrestling and general fitness trainings.
You can see the schedule of fitness classes here, but the schedule of sports training here!
Fitness classes and sports training at the University of Latvia can be attended only by persons who have completed the vaccination cycle or become ill with COVID-19 (a passport or ID card and a vaccination or illness certificate must be brought with them).
Before each fitness class and sports workout, you will need to register for that particular class or workout. More information about registration will be available at the lesson / training schedule. From During this semester, the subscription fee remains unchanged, but provided that in case of interruption of training, the subscription will be extended to the next semester.
More information about the UL sports subscription can be found here.
If you have any questions, feel free to write to sports@lu.lv!
See you in training!