KAforHR - Innovative Business Transfer Models for Small and Medium-sized Enterprises in the Baltic Sea Region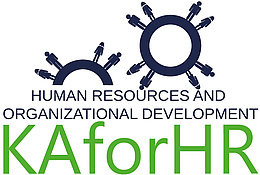 Programme: Erasmus+ (Key Action 2)
Duration: 01.11.2018 – 31.10.2021
Total Budget: 845 572.00 EUR
Partner countries: Finland, Poland, Latvia, Germany
Website: https://ka4hr.eu/
Lead partner:
Baltic Sea Academy (Germany)
Other Partners:
Satakunta University of Applied Sciences (Finland)
The Baltic Institute of Finland (Finland)
JJM-Rakentajat Ltd (Finland)
Gdansk University of Technology (Poland)
Pomeranian Chamber of Handicrafts for SMEs (Poland)
Hydromechanika Ltd (Poland)
Centre for European and Transition Studies (Latvia)
Vides Dizains (Latvia)
Arbeit und Zukunft (Germany)
Aim of the project:
Together with chambers, universities and SMEs, this project aims to build a strong alliance in the field of human resources and workplace innovations. Through intense cooperation, trainings that impart skills and abilities in the area of workplace innovations are developed and tested, R&D tasks in companies are carried out and a dual bachelor study course is designed.
The main outputs of the KAforHR:
1. Curricula and teaching materials for further educations programs:
"Employees and Co-Entrepreneurs"
"Digitization and Human Capital"
"Innovation Processes"
2. Dual Bachelor Program "Corporate Management 4.0";
3. Solutions for R&D tasks of SMEs (based on the identification of Good Practices in the partner countries).
---
Projekta KAforHR mērķis:
Lai Baltijas jūras reģiona MVU ilgtermiņā saglabātu konkurētspēju, ir jāstiprina to inovācijas spēja. Cilvēku kapitāls ir vissvarīgākais resurss inovāciju un produktivitātes uzlabošanai. Tādējādi projekts KAforHR koncentrējas uz inovatīvu darba vietu veicināšanu.
Projekta mērķis ir veicināt sadarbību starp partnervalstu tirdzniecības kamerām, universitātēm un MVU, lai veidotu partnerību cilvēkresursu un darbavietu inovāciju jomā. Projekta ietvaros tiks izstrādātas apmācības, kuras attīstīs kompetences darbavietu inovāciju jautājumos. Kā arī projekta ietvaros tiks veikti pētījumi un izstrādāts duālās izglītības bakalaura studiju kurss.
Contact/ Kontaktinformācija:
Denīze Ponomarjova
Project coordinator
(+371) 28241115
denize.ponomarjova@lu.lv