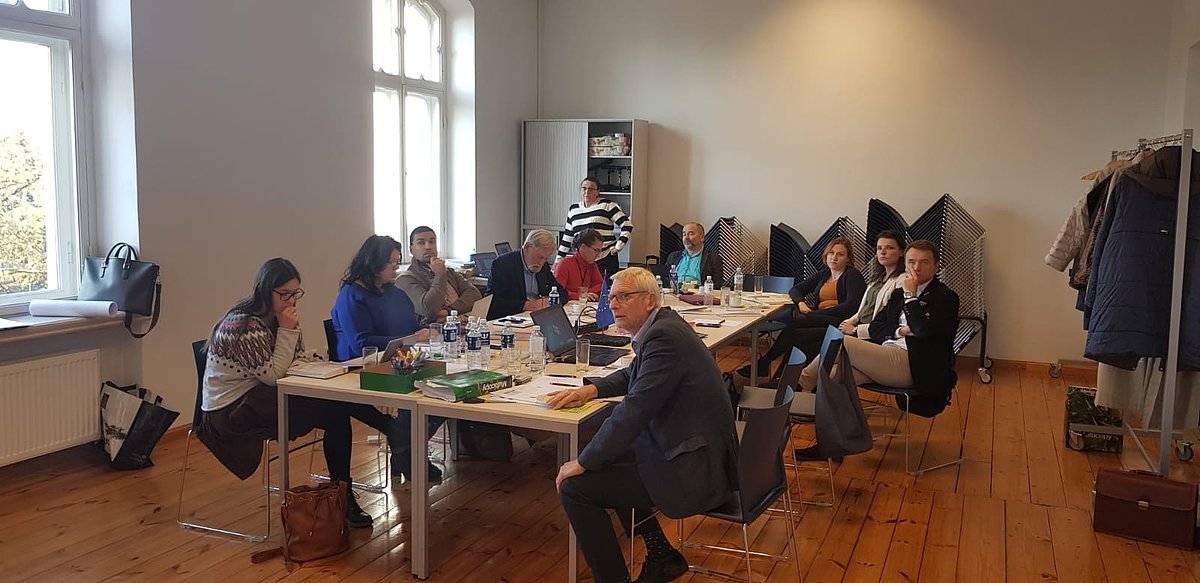 KAforHR trainings will be organised during the entire 2020 and will cover country-specific topics: "Employees and Co-entrepreneurs" in Poland, "Digitisation & Human Capital/Resources in Finland as well as "Innovation Processes" in Latvia. The overall idea of the trainings is to target entrepreneurs and managers from SMEs and to support their companies in the development of human resource-policy (HR) as well as in workplace innovations by providing consultations and qualified support.
KAforHR training programmes are developed based on the methodology "Knowledge Acquisition according to Individual Needs" and the teaching materials provided by the project partner universities (University of Latvia (LV), Gdansk University of Technology (PL) and Satakunta University of Applied Sciences (FIN)). Those programmes will be piloted (organised) by the chambers and SMEs, but final outcomes of the KAforHR trainings will be evaluated by the Satakunta University of Applied Sciences – partner from the advanced project region in terms of HR policies.
Thereof, during the "Train the Trainer" seminar materials and content of three training programmes were presented and discussed. The participants learned about effective consultation methods for SMEs in the field of HR and workplace innovations and gained insights from local entrepreneurs on the topic.
Project KAforHR (Innovative Entrepreneurs and Innovation Support for SMEs: Knowledge Alliance Human Resources and Organizational Development) have started on November 2018 and will last until October 2021. The KAforHR is aiming at the creation of the strong knowledge alliance that will offer solutions for promoting an innovative workplace (based on exchange of good practices and their adaptation to national conditions), training programs to develop skills in workplace innovation as well as the handbook of the dual bachelor level programme to reduce the gap between human resource qualification requirements and demand.
The Centre for European and Transition Studies of the University of Latvia is responsible for the development of content and materials for the implementation of the training (coaching) "Innovation Processes" for SMEs in Latvia as well as for the development of the dual bachelor's degree programme "Corporate Management 4.0", which will be focused the conditions of SMEs, training young entrepreneurs and managers who have comprehensive knowledge of the promotion of human resources.
More about the KAforHR:
https://www.lu.lv/cets/research/euproject/kaforhr/