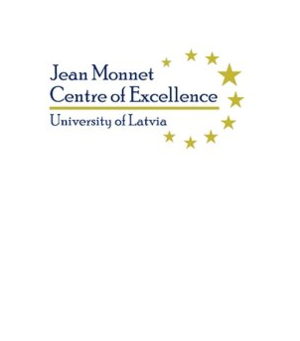 Conference "Europe 2020 and the Eastern Partnership in the Global Environment"
Spring, 2014
The Conference will be held at the UL and its agenda will be focused on interdisciplinary research results of the Thematic Research Teams of the Centre and other activities of the Centre during 2011-2014, such as Roundtable debates, Seminars and Workshops on topics related to the assessment of interrelated processes of legal and socio-economic processes in EU integration and its external dimension.
The aim of the event will be to discuss EU 2020 Strategy, its implementation, shared principles and values of European integration, EU external policies and practices of the Eastern Partnership. The Conference will be focused on Western Newly Independent States (NIS) (Moldova, Ukraine, Belarus, and Russia), the South Caucasus (Armenia, Azerbaijan, Georgia) and European Union.
The Conference will deal primarily with the following topics:
EU Eastern Partnership in the Global Environment;

Institution Building. Support of the Implementation of the Institution Building Programmes;

Discussion of Present EU Legislation and Standards;

Economic Integration and Regulatory Approximation with the EU;

Convergence with EU Policies;

Shared Experience on Reforms;

Democracy, Good Governance and Stability;

Energy Security;

Civil Society Forum;

Risk of Conflicts and Instability.
The book as conference proceedings would contain the best of papers from the Conference and other papers related to the theme of the Conference and produced by the Thematic Research Teams.