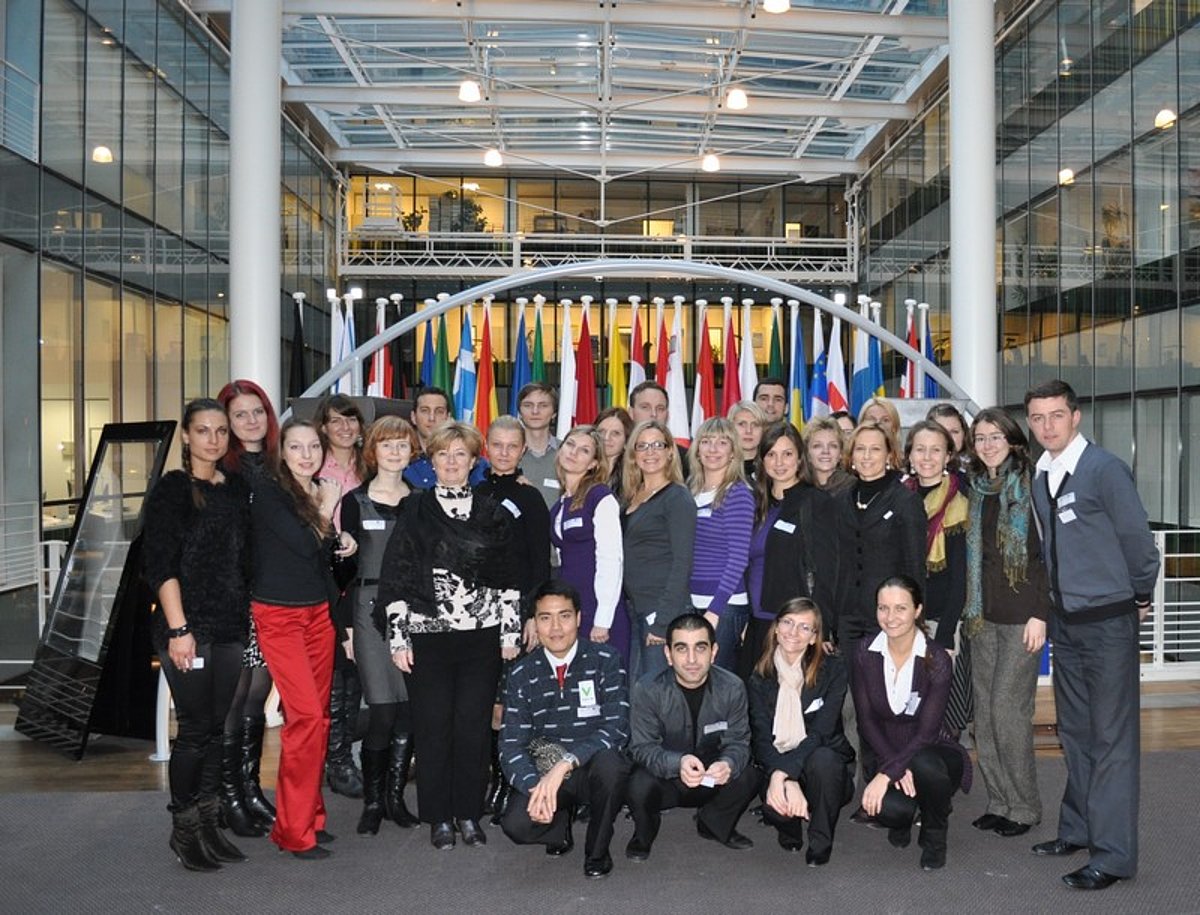 Within the framework of study tour, students will be given the unique possibility to visit the EU key institutions and NATO premises in Brussels. Besides, this is a great opportunity to meet with representatives of each institution and participate in discussions of current topics and problems with international experts.
Each year students are given the opportunity to visit and participate in seminars at the Information Centre of EU, where it is possible to acquire different kind of information about the EU and its activities available in all 23 official languages; European Commission, where participants visit and have meetings with representatives of different Directorate Generals; Council of the EU, European Economic and Social Committee, European Parliament, NATO, EUROSTAT. Visit and seminars at the Court of Justice of the European Union in Luxembourg are also included in the programme.
Schedule of the Intensive Seminar is available here.