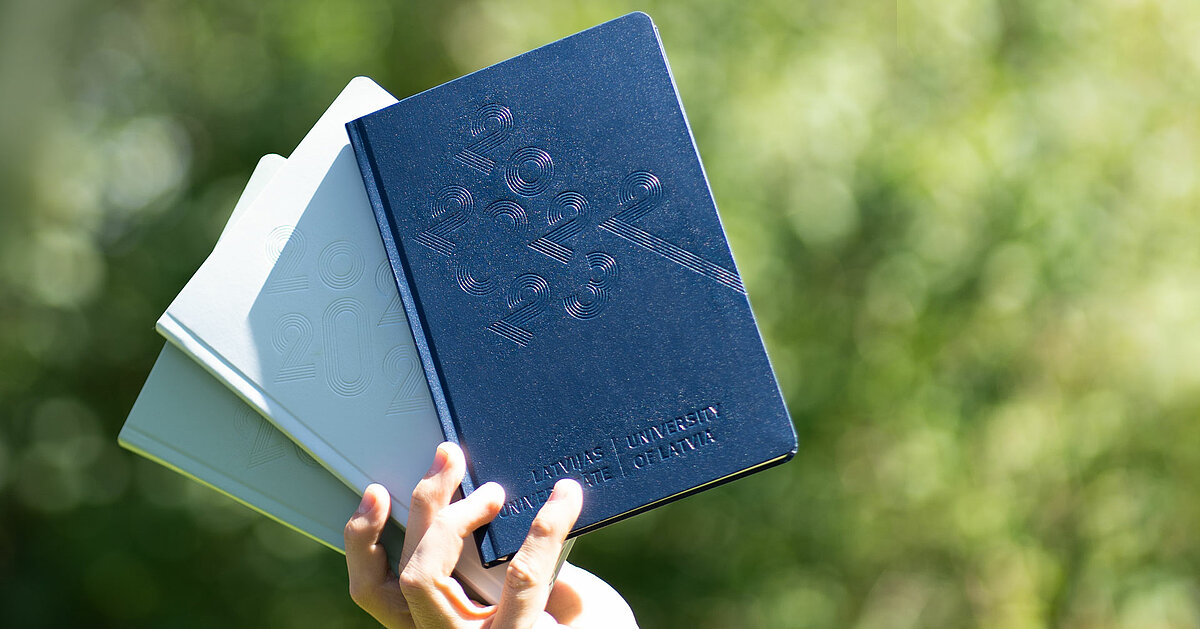 The planner contains the academic calendar, a convenient spread showing the monthly report, the weekly plan ensures a good overview and provides sufficient space to write down current work and tasks. The planner contains information about the university, and each working week will start with a new, useful insight. We hope that the planner will also reinforce belonging to UL community.
A novelty – the planner is available in two languages – Latvian and English – to enable the students from abroad to use it. The planner also makes a good gift to foreign cooperation partners to be given when welcoming guests and going to conferences or exchange studies.
The planner is available in three colours – classic blue, light blue and light green.
UL planners can be purchased at the UL Info Centre, Raiņa bulvāris 19.
The price of the planner is 6.55 EUR.