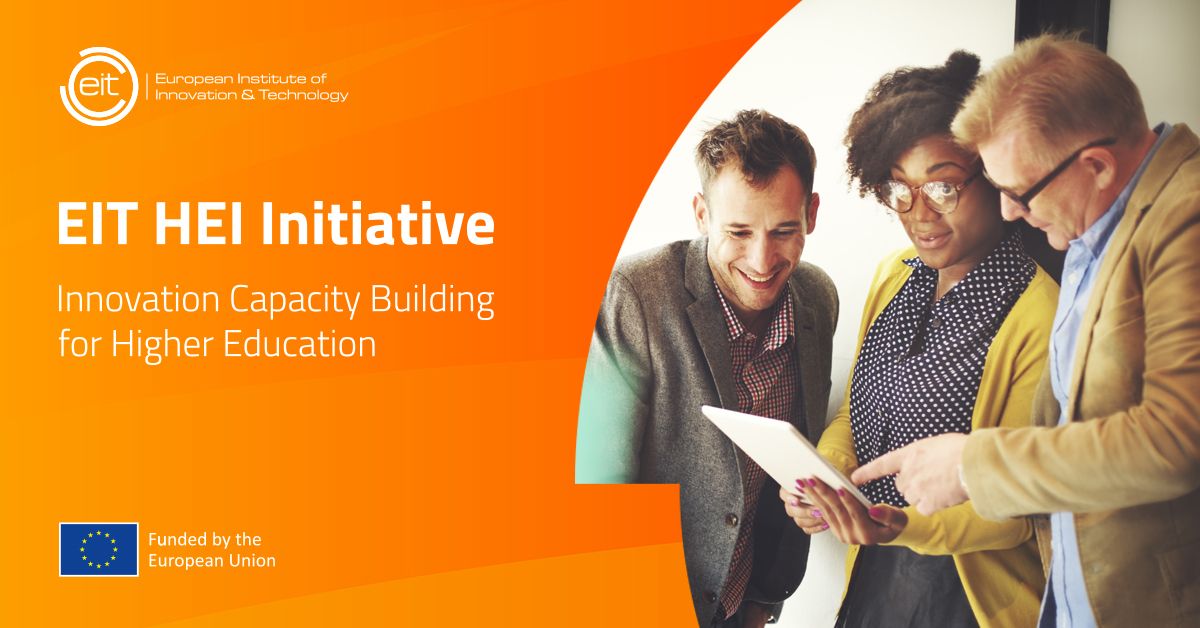 Projekts saņems finansējumu no Eiropas Inovāciju un tehnoloģiju institūta (EIT) Augstākās izglītības iestāžu (AII) iniciatīvas "Augstākās izglītības inovāciju spēju stiprināšana". Šis Eiropas Inovāciju un tehnoloģiju institūta iniciatīvas mērķis ir veicināt augstākās izglītības iestāžu (AII) uzņēmējdarbības un inovācijas prasmes Eiropā.
Šajā projektā Latvijas Universitātes virsvadībā darbosies šādi partneri:
Tedas Universitāte (Ted University) Turcijā;
Čehijas Dzīvības zinātņu universitāte (Czech University of Life Sciences) Čehijā;
Koimbras Universitāte (University of Coimbra) Portugālē;
Vīnes Noištates Lietišķo zinātņu universitāte (The University of Applied Sciences Wiener Neustadt) Austrijā;
Esekas Biznesa skola (Essec Business School) Francijā;
Rīgas Stradiņa universitāte Latvijā;
Bulgārijas Tirdzniecības un rūpniecības kamera (Bulgarian Chamber of Commerce and Industry) Bulgārijā;
Tiešsaistes izglītības platforma "Coursera" (Coursera) ASV.

Saskaņā ar EIT AII iniciatīvu projekts saņems finansējumu EUR 1 200 000 apmērā. Finansējums tiks sadalīts divos posmos. Pirmais projekta posms ilgs līdz 2022. gada decembrim ar iespēju to pagarināt vēl par 18 mēnešiem. Turpmākajos mēnešos tiks publiskota informācija par projekta tālāko norisi un aktualitātēm.

Par EIT AII iniciatīvu
EIT AII iniciatīva ir Eiropas Inovāciju un tehnoloģiju institūta galvenais mērķis, kas ir daļa no EIT jaunās stratēģijas. Iniciatīvas mērķis ir atbalstīt augstākās izglītības iestādes ar ekspertīzi un koučingu, piekļuvi EIT inovāciju ekosistēmai (lielākā Eiropā) un finansējumam, ļaujot izstrādāt inovācijas rīcības plānus, kuri papildina vajadzības augstākajās izglītības iestādēs. Pēc 2021. gada veiksmīgā pilotuzsaukuma, šis ir otrais EIT AII iniciatīvas uzsaukums. Līdz šim iniciatīva ir nodrošinājusi finansējumu gandrīz 50 projektiem. Nākamais uzaicinājums iesniegt pieteikumus gaidāms 2022. gada beigās.
Par EIT
EIT stiprina Eiropas inovācijas spēju, izmantojot risinājumus neatliekamām globālām problēmām un audzinot uzņēmējdarbības talantus, lai veicinātu ilgtspējīgu izaugsmi un radītu kvalificētas darbavietas. EIT ir Eiropas Savienības struktūra un ES Pētniecības un inovācijas pamatprogrammas "Apvārsnis Europe" sastāvdaļa. Institūts atbalsta dinamiskas Eiropas mēroga partnerības, EIT zināšanu un inovāciju kopienas starp vadošajiem uzņēmumiem, pētniecības laboratorijām un universitātēm.