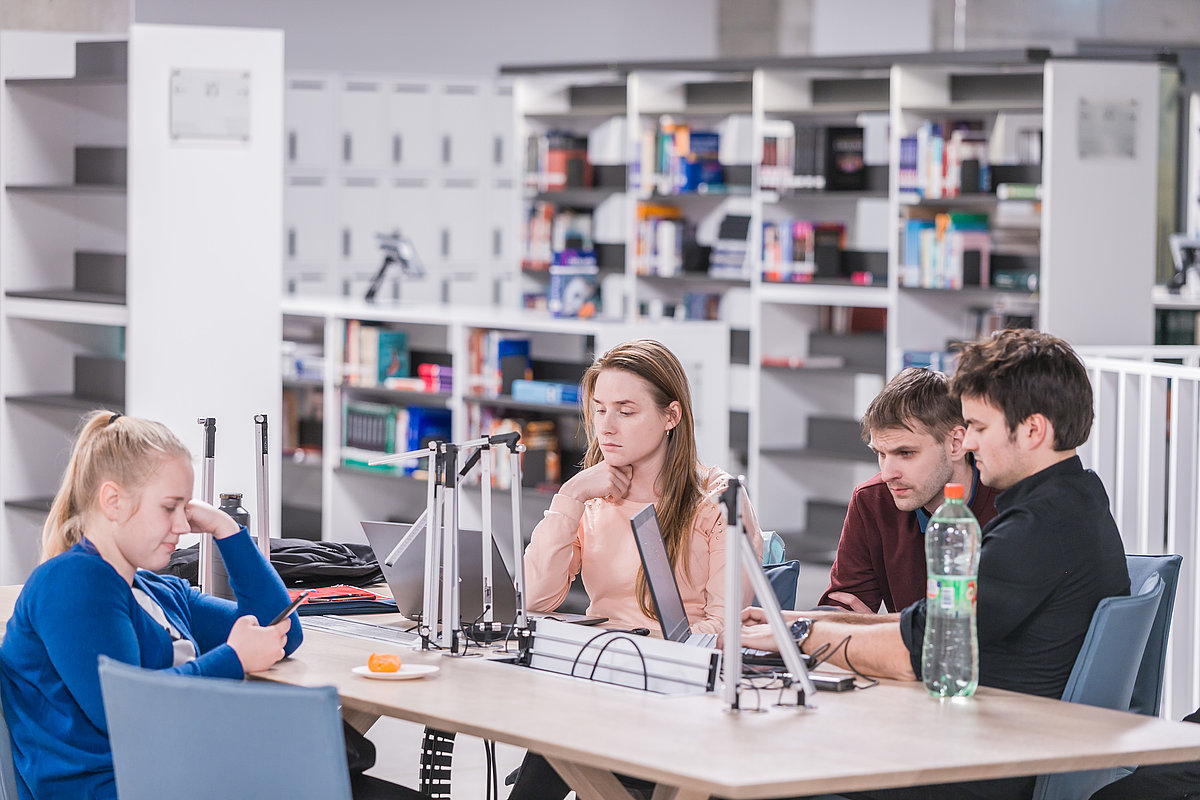 FORTHEM – "Fostering Outreach within European Regions, Transnational Higher Education and Mobility" - "Eiropas reģionu sadarbības, transnacionālās augstākās izglītības un mobilitātes veicināšana" ir Eiropas augstākās izglītības alianse - "Eiropas universitāte", kas veicina studentu un personāla mobilitāti un sekmē jaunu sadarbības formu rašanos. Vairāk informācija www.forthem-alliance.eu.
Viens no galvenajiem alianses uzdevumiem ir izveidot jauna veida ekspertu tīklus, komandas un darbības. Šie ekspertu tīkli tiek saukti par FORTHEM Laboratorijām, un to mērķis ir izveidot pētnieku, studentu un universitāšu ārējo partneru intensīvu sadarbību un meklēt risinājumus pašreizējiem sabiedrības izaicinājumiem.
Studenti kopā ar pētniekiem radīs aktivitātes un strādās pie FORTHEM Laboratorijas rezultātiem. Rezultātā tiksiet iepazīstināti ar jauniem studiju kursiem Jūsu mācību programmā, piemēram, jauniem digitālajiem kursiem un starptautiskām studiju programmām, kas saistītas ar Jūsu studijām un aktuālajām problēmām. Jau ir izveidotas Laboratorijas, kur galvenā uzmanība vērsta uz šādām tēmām:
Diversity and Migration (Daudzveidība un Migrācija)
Experiencing Europe (Pieredzes gūšana Eiropā)
Multilingualism in School and Higher Education (Daudzvalodība skolās un augstākajā izglītībā)
Food Science (Pārtikas zinātne)
Digital Transformation (Digitālā transformācija)
Studenti, veidojiet aliansi un balsojiet par jaunām FORTHEM Laboratorijām!
Šobrīd tiek paplašinātas ekspertu tīklu darbības jomas un aicinām Jūs balsot par tēmām, kas ir visatbilstošākās Jums, Jūsu kolēģiem un Jūsu augstskolas kopienai. Aptauja ilgs aptuveni 4 minūtes. Jūsu balss patiešām ir svarīga, jo pamatojoties uz šīs aptaujas rezultātiem, tiks izveidotas divas Jūsu izvirzītās Laboratorijas! Datu apkopošana un analīze tiks veikta anonīmi.
Lūdzu, spiediet šeit, lai piekļūtu aptaujai un atbildētu līdz 2020. gada 28. februārim. Jūs tiksiet automātiski novirzīts uz aptaujas sākuma lapu.
Aptaujai un datu analīzei tiek piemēroti datu aizsardzības noteikumi.