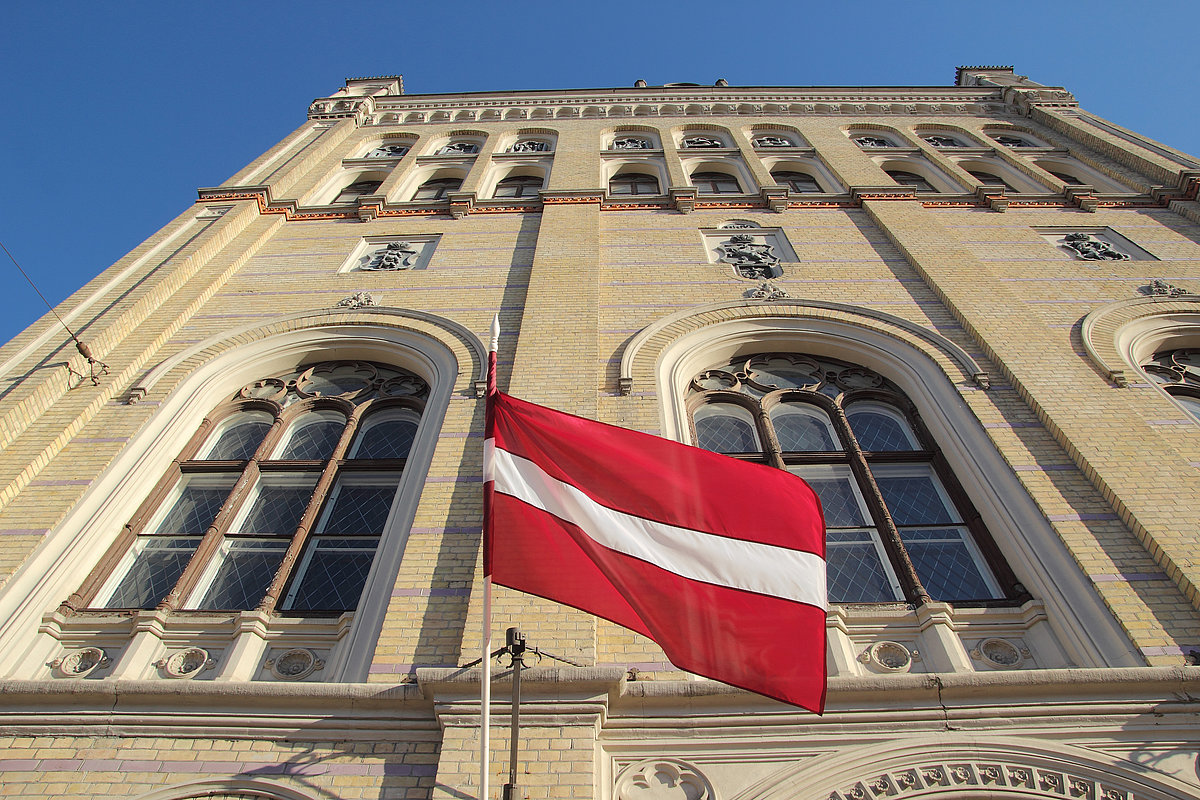 ecumenical service
held at the Small Hall, 10:00, led by the Dean of the Faculty of Theology, Professor Dace Balode. The day will continue with the ceremonial meeting of the UL Senate at the Great Hall, 12:00. The meeting will be opened by the Chair of the Senate, Professor
Māris Kļaviņš
, and congratulations on the occasion of the University's anniversary will be expressed by the UL Rector, Professor
Indriķis Muižnieks
and the Chair of the UL Strategic Council, Professor
Andrejs Ērglis.
In the meeting of the Senate, the UL Honorary Doctorate degrees will be conferred upon:
Pierre and Marie Curie University Professor Régine Perzynski for long-standing promotion of cooperation between the scientists of Latvia and France in the sphere of soft magnetic material research and contribution to education of the young researchers of the UL;
Oslo Metropolitan University (Oslo and Akershus University College) Professor Harald Sverdrup Koht in recognition of his work in advancement of political science in Latvia, and cultivation of the UL academic and intellectual environment;
South Australia Flinders University Professor Trevor Garth Fennell for outstanding accomplishments in research of Latvian language and its history, enduring cooperation with the UL in recognition, description and publication of early grammars and vocabularies.
The UL Honorary Membership will be bestowed upon:
Adam Mickiewicz University in Poznań Professor Emeritus, Dr. hab. Michał Hasiuk for establishment and development of Latvian Studies at the Adam Mickiewicz University in Poznań in collaboration with the UL linguists, and lifelong contribution in education of researchers in Baltic Studies and research cooperation with the UL;
University of Latvia alumnus, Vice-President of the European Commission Valdis Dombrovskis for his support to development of higher education in Latvia and formulation of science and innovation strategy.
The Faculty of Humanities Professor
Sigma Ankrava
and the UL Latvian Language Institute leading researcher, The Faculty of Humanities Associate Professor
Laimute Balode
will be awarded the honorary titles of professor emerita. The Senate meeting will continue with the
Doctoral degree ceremony
, congratulating 27 new doctors and presenting them with the UL awards of merit: letter of endorsement, doctoral scarf and silver badge. At the conclusion of the meeting, I 'Muižnieks will formally launch the countdown to the University of Latvia centenary in the new University of Latvia portal. The most distinguished event of the anniversary
– Academic Ball
–
held at the UL main building will commence at 19:00, gathering the entire community of Alma Mater – both the former and the current academic staff and employees, students, graduates, patrons and friends from Latvia and abroad. Let's celebrate the University of Latvia 99th anniversary together!
The anniversary morning will begin with the