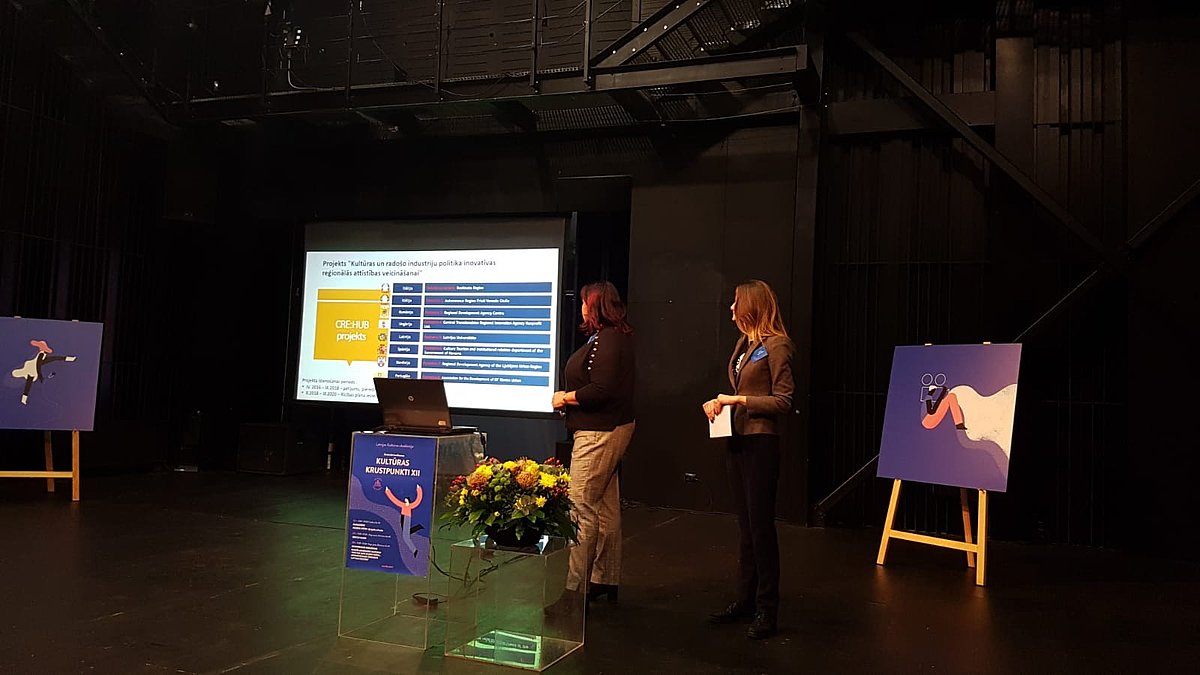 During the Conference, CRE:HUB research results and good practices of creative and cultural industries in the project regions were presented.
More about the Conference "Culture Crossroads XII".
CRE:HUB presentation (in Latvian)
---
2018. gada 2. novembrī Latvijas Universitātes pārstāvji piedalījās Latvijas Kultūras akadēmijas zinatniskajā konferencē "Kultūras Krustpunkti XII", lai prezentētu projekta CRE: HUB pētījumu rezultātus un dažādu Eiropas reģionu labas prakses piemērus kultūras un radošo industriju jomā.
Vairāk par konferenci "Kultūras Krustpunkti XII"