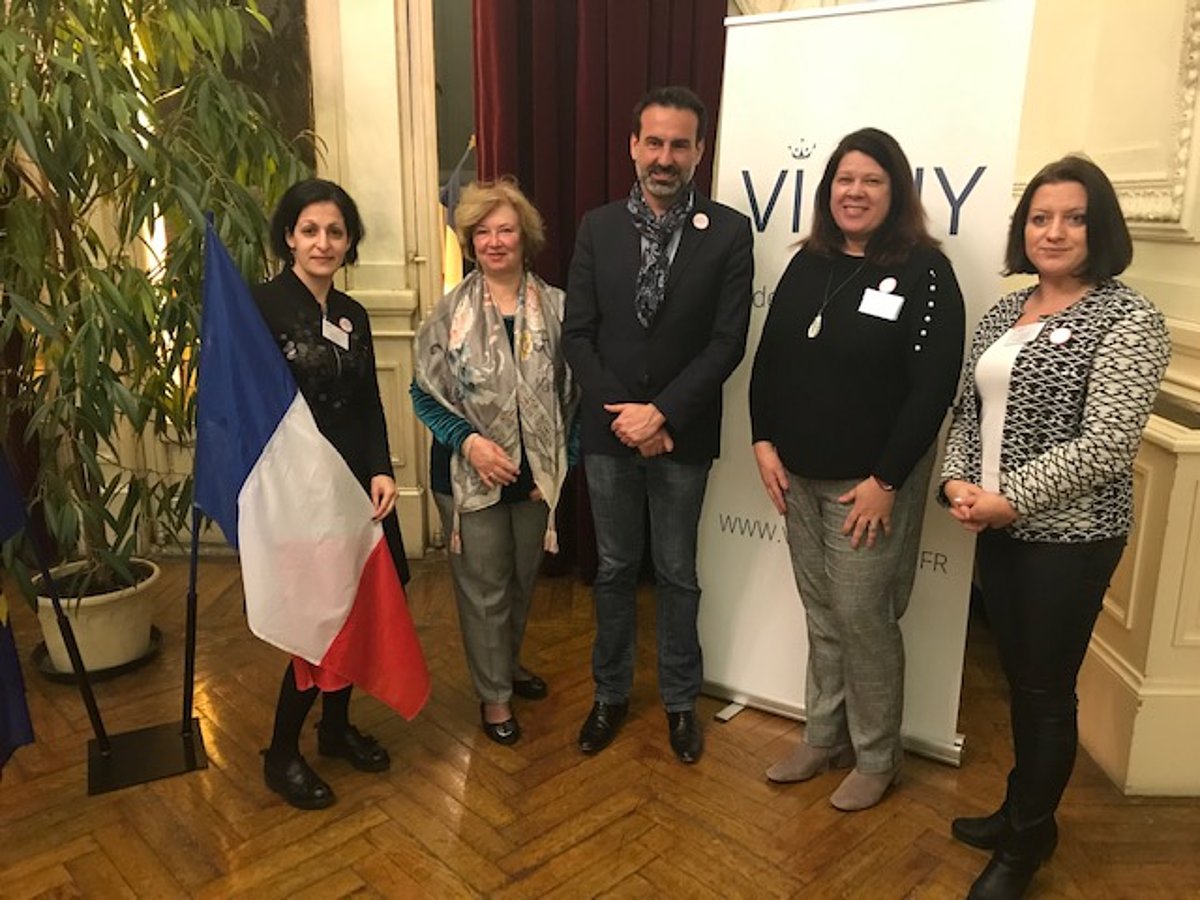 As an introduction to the study visit, the program began with the presentation of the thermal national and regional context and the presentation of the organisational chart of the thermal regional ecosystem followed by a presentation of the French medical spa therapy, the Regional Thermal Ecosystem (Thermauvergne, Route des villes d'eaux associations, Thermhôtel and GIE Auvergne Thermale Qualité), the presentation of the Cluster Innovatherm and its collaborative projects, the presentation of the Institute inter university of thermal medicine and the Campus of Trades and Qualifications Thermalism, Wellness and Full health, the presentation of the regional thermal plan 2016-2020, the presentation of the thermal wellness strategy of Auvergne-Rhône-Alpes tourism and the presentation of the concept of Full Health Resort and its perspective of development.
After this introduction the participants visited the Thermal Establishment of Royat, the wellness centre of Royat called Royatonic, the city of Chatel-Guyon in order to discover the local strategy of Châtel-Guyon as Pilot for the Full Health resort concept, with an operational illustration by the presentation of the private group France Thermes and its Full Health Resort in construction in Châtel-Guyon. The participants also visited the Vichy Célestins Thermal Spa and the Thermal Establishment Thermes Les Dômes in Vichy.
Two InnovaSpa project partner representatives from the University of Latvia, one representative from the Managing Authority – Ministry of Economics of Latvia and CEP of the health resort "Jaunķemeri" participated at the study visit. Also, the 2nd Steering Committee meeting of the project took place, together with a debriefing meeting for all the participants in order to share ideas and feedback on the study visit in France. Participants of the Latvian delegation expressed their appreciation to the organizers of the study visit and confirmed that the information and contacts they have received during the visit will help in their further professional development. At the end of the program Thermauvergne organised a visit of the Chamalières Hospitality, Catering and Tourism High School followed by a press conference and a dissemination networking cocktail.