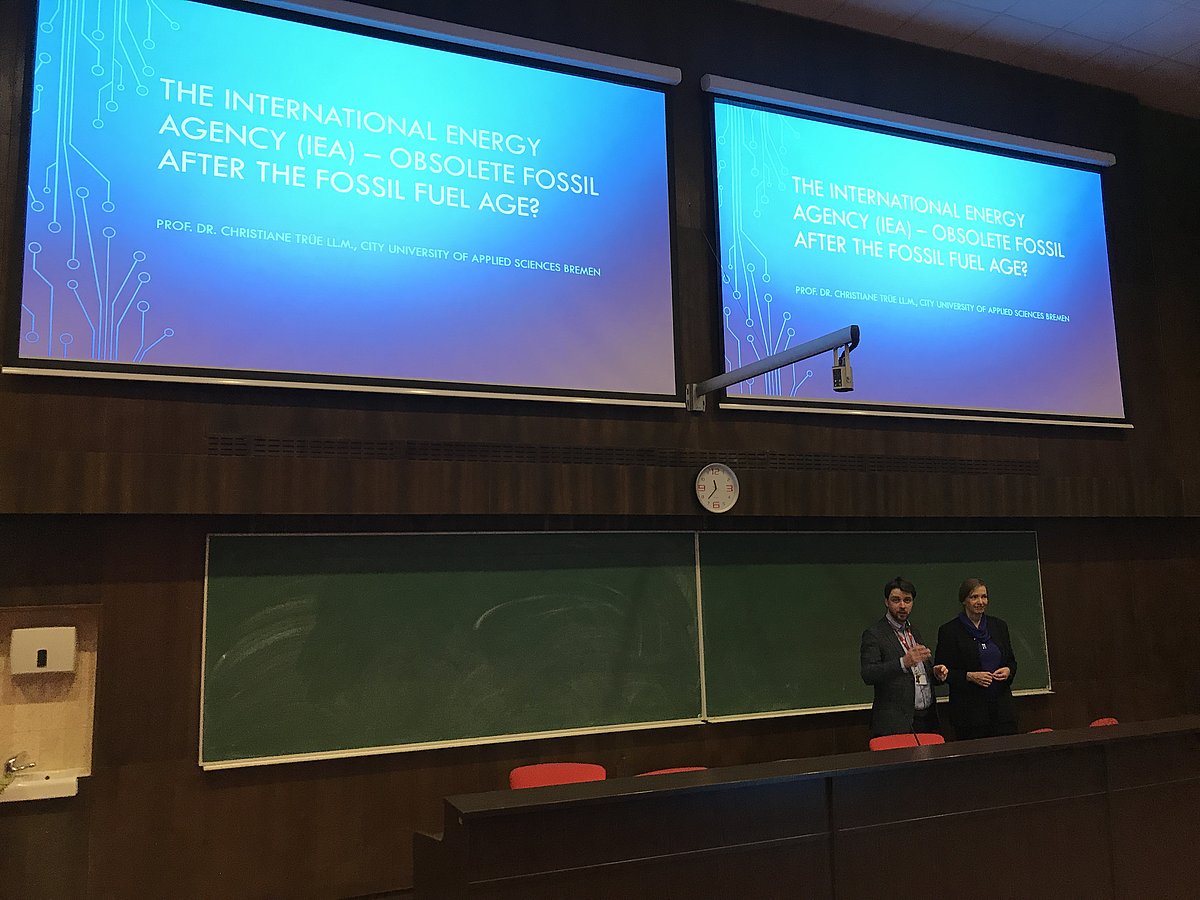 During the lecture, a number of oil-related issues were presented: the establishment of the International Energy Agency (IEA) against the background of the 1970s oil crisis, the IEA's tasks regarding emergency preparedness, data collection and the reduction of OECD countries' dependency on oil, with the respective legal bases. Participants also discussed the development of the IEA's activities over the years, aiming at becoming the 'all energy organisation' and analysed what sort of adjustments might be required in law to match the changes in the energy mix in OECD countries.
Prof. Dr. Christiane Trüe LL.M. (East Anglia) is Professor for Public Law, in particular administrative and constitutional law, including European Union law, at the City University of Applied Sciences in Bremen. She is also the Course Director of the Master in European Studies programme at the university's International Graduate Centre. She has published monographs and articles in the areas of her denomination, as well as in international, EU, German and Chinese environmental and energy law. Her professional experience includes the civil service of one of the federal states in Germany as well as practising as an advocate, her academic experience scholarly work at the Universities of Marburg and Göttingen in Germany and work as a German Academic Exchange Service (DAAD) lecturer at an English University (East Anglia).
The event is organised by the Doctoral School "European Integration and Baltic Sea Region Studies" (EIBSRS) of the University of Latvia (UL) in cooperation with the UL Centre for European and Transition Studies (CETS); Riga Stradiņš University (RSU); Latvian European Community Studies Association (LECSA) and Association of Latvian Statisticians (LSA).
This lecture was hosted with thin the UL DS EIBSRS' guest lecture series which aiming to expand knowledge of members of the UL doctoral school and other interested persons about the topical EU issues.