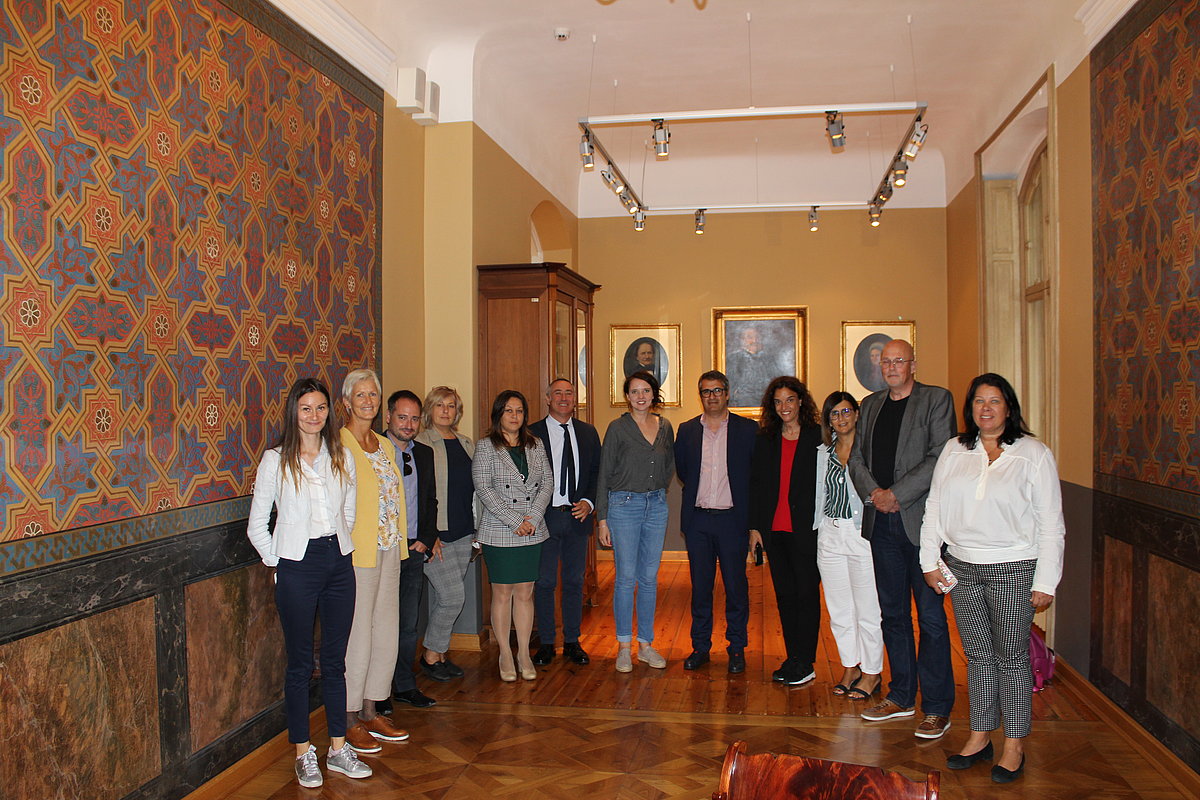 The project will seek for solutions that help enterprises to use advanced technologies and new innovative business methods, thereby strengthening their competitiveness as well as contributing to the sustainable growth of European regions.
In total, seven partners from six countries participate in the project, with Ministry of Environmental Protection and Regional Development of Latvia as the lead partner and the University of Latvia as advisor to the project. Other partners are Austria, Italy, Norway, Portugal and Spain.
During the kick off meeting the partners discussed the first tasks of the project and the implementation of the project as a whole including work plan, action plan, communication activities as well as project administration.
The project will include an assessment of the current economic situation in each country, with particular reference to barriers to business modernisation and digitalisation, as well as solutions that facilitate it. Similarly, a study of the digital needs of SMEs will be carried out and the reasons that hinder the use of digital tools will be identified. The project, in turn, will result in each partner developing an action plan proposing improvements to existing policy tools that will help strengthen the digital transformation of businesses, promote the use of modern technology and innovative business models.
The project is expected to be implemented by July 31, 2023. It is co-financed by the European Regional Development Fund and the Norwegian National Fund under the Interreg Europe program. The total funding of the project is EUR 1.5 million.
The project is implemented within the framework of the DigiBEST INTERREG EUROPE Interregional Cooperation Program "Digital Transformation of the Business Environment" of the European Structural and Investment Funds Objective "European Territorial Cooperation" 2014-2020.
Read more about the DigiBEST: https://www.interregeurope.eu/digibest/
We are also at the Facebook: https://www.facebook.com/interregdigibest/