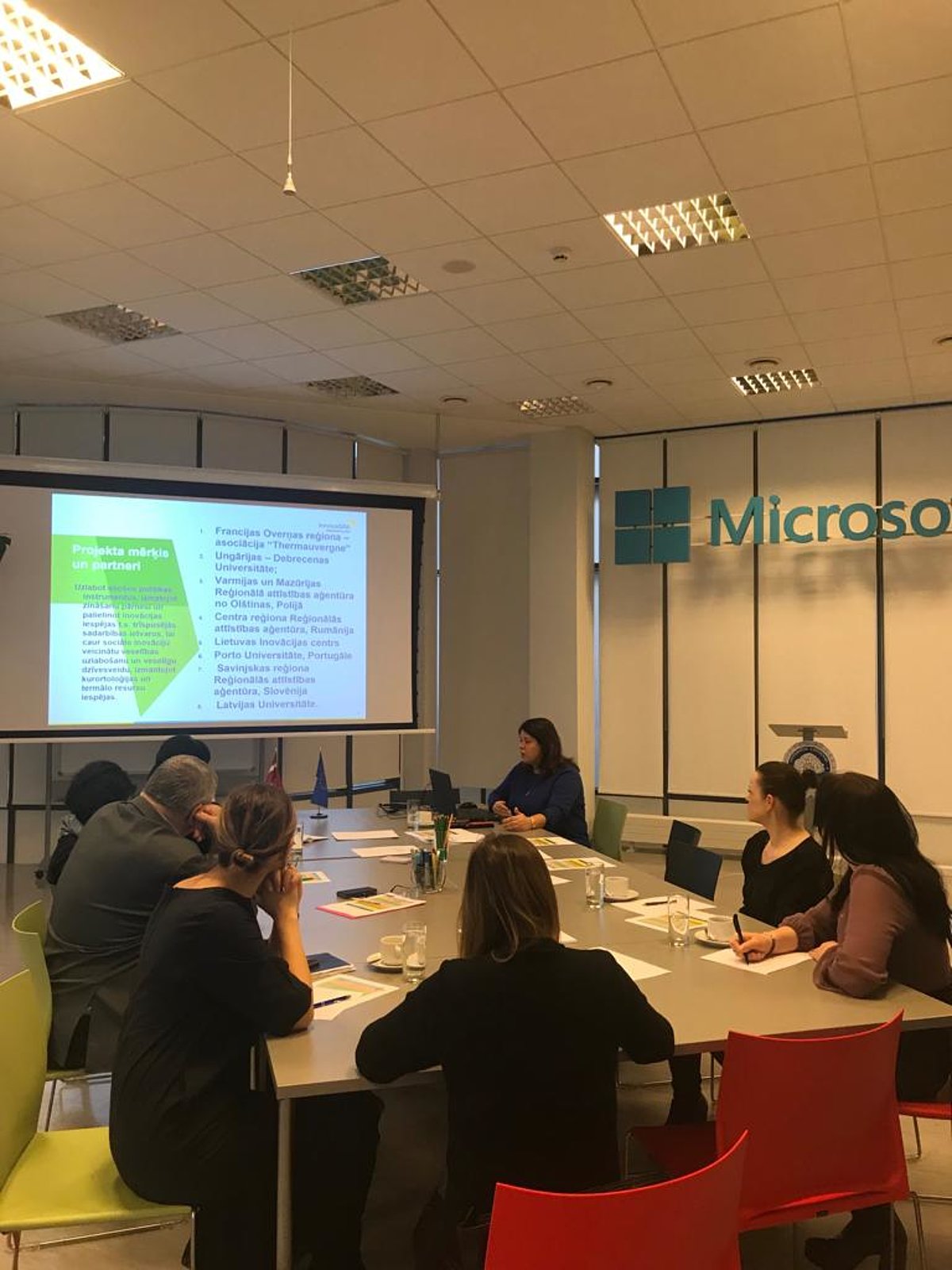 During the first part of meeting the current state of the project was discussed and good practices of the project partnership were presented. Also, further discussion on the SWOT analysis took place. Participants were informed about planned study visits for 2019 and invited to express their interest to participate.
During the second part of the meeting participants focused on discussing aspects of health resorts, rehabilitation, preventive health measures, health tourism, development of innovative products and services based on natural medical resources, as well as importance of policy instruments and necessary changes to be taken into account in the Latvian Action Plan.
For more information, please, see: https://www.interregeurope.eu/innovaspa/ or get in touch with the InnovaSPA project manager at the University of Latvia Ms. Zane Zeibote (e-mails: zane.zeibote@lu.lv; phone: +371 29417214).