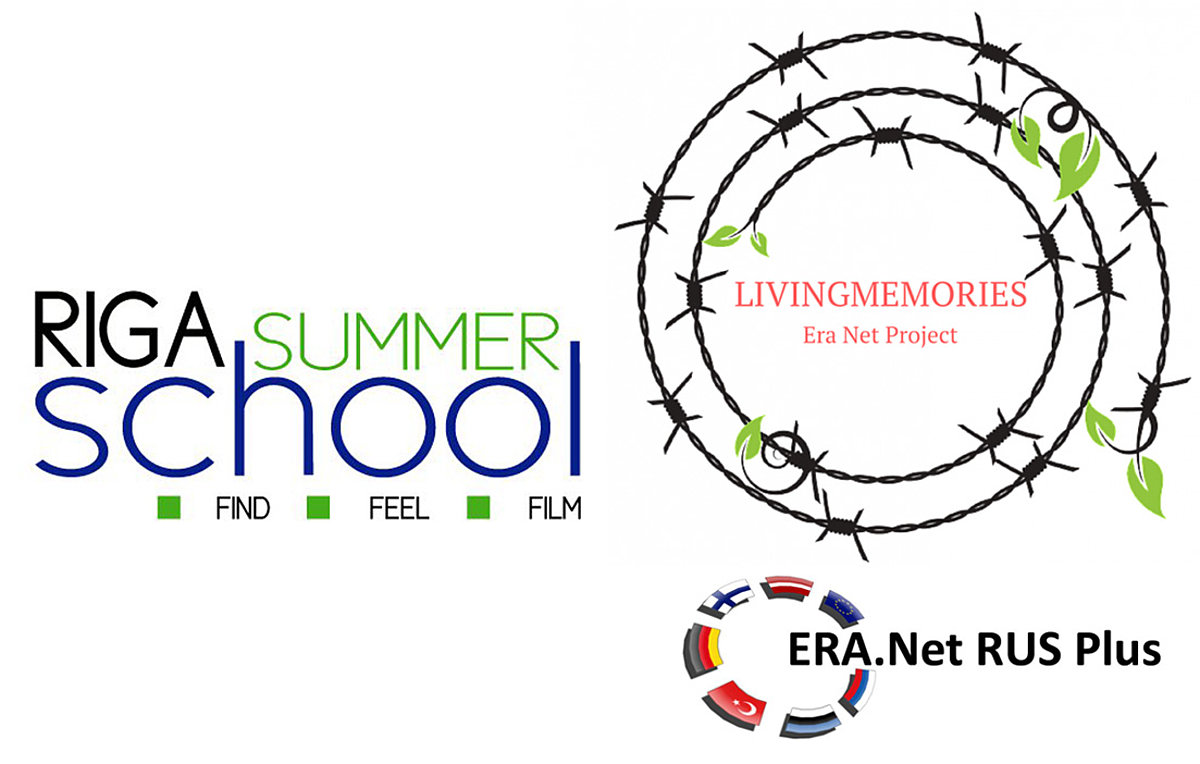 It has already been announced that project's "Living Together with Difficult Memories and Diverse Identities" or "LIVINGMEMORIES" research group from University of Latvia is led by Professor, Dr. hist. Vita Zelče. Researchers involved in the working group are Dr. sc. comm. Laura Ardava, Dr. sc. comm. Didzis Bērziņš, Dr. soc. sc. Jurijs Ņikišins and Dr. art. Zane Radzobe, Mg. soc. sc. Sanita Burķīte and Mg. soc. sc. Aija Rozenšteine. The task of the research group of University of Latvia is to analyze society's life after violent conflicts, the occupation, the Holocaust and repressions that led to the traumatic experience and the formation of new ways of living and practices of maintaining and reproducing memory.
Students of Riga Summer School 2016 will be given an opportunity to attend the lectures of project "LIVINGMEMORIES" participants dedicated to the problematic issues of social memory and identity in Latvia such as the Holocaust, Barricades of January, Mass Deportations, etc. Participants of summer school along with project researchers will also visit different museums in Riga – Museum of the Occupation of Latvia, Latvian National Museum of Art, Museum of Barricades of 1991, as well as Latvian National Theatre, monument dedicated to victims of the Soviet deportations in Torņakalns and will walk through the historic Riga ghetto. Students will be given a chance to enjoy a wide range of social and cultural activities. Each year the culmination of Riga Summer School is the premiere of short documentary films. This year it will be held in the eve of summer's school closing day, on August 17, at 7 p.m. at the Goethe Institute in Riga (Tower St. 1).
Project "LIVINGMEMORIES" is an interdisciplinary social science and humanities project, which focuses on problematic social memory, as well as on the imprints of conflicts and protest movements on memory and identity. Within the project research groups from University of Helsinki, which is the leading partner, Perm National Polytechnic University, University of Tartu, Goethe University of Frankfurt am Main, Koç University in Istanbul and University of Latvia are working together. The co-ordinator of the project is Dr. phil. Kirsti Salmi-Niklander from University of Helsinki. This is the first social science and humanities project that is implemented in the program ERA.NET RUS PLUS (EU-FP7). This is the European Union's 7th Framework Program, which focuses on the promotion of European Union member state scientific cooperation with Russian scientists.