Astrophysical observatory of Institute of Astronomy is located in Baldone. It has Schmidt telescope.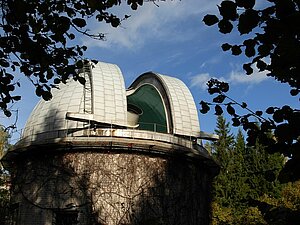 More information here (in Latvian).
Eglitis, I., Overview of achievements of Astrophysics and Planetary Sciences in Baldone, in Abstract book, The 3rd International Conference FOTONIKA-LV "Achievements and Future Prospects", Riga, 24–25 April 2019, pp. 30-31; open access [pdf].