Sport

Last Update
17.08.2017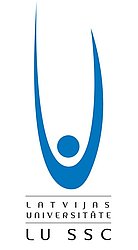 The sports life of the University is organised by the UL Sports Centre, which is located in the UL BVEF (Aspazijas boulevard 5).

Students can apply for training in (click on sport you are interested in and find out about training):
REMEMBER: Those students who want to attend the above mentioned sports trainings need to purchase a subscription.

The best athletes are included in the UL team that participates in international and national championships – the LASS University Games, the SELL Student Games, the World Student Games, European Student Championships, a.o.


Each year the University Basketball and Football Cup for male and female teams is held, where participation is open to all students from the faculties.

Among them are the sports events. The best recognition has been obtained "Night tournament" where all students can prove their abilities in many teams sport. Also UL Sports Centre organize football events, fitness festival, streetball tournament and other.


The University's partners among professional clubs are: the FS METTA/ LU in football, the Jelgava/LU in volleyball, and the Master/LU in floorball.

UL Sports Centre
Address: Aspazijas boulevard 5, Riga
Phone: +371 29333956
E-mail: sports@lu.lv
sportsLU