Wind Ensemble

Last Update
11.06.2018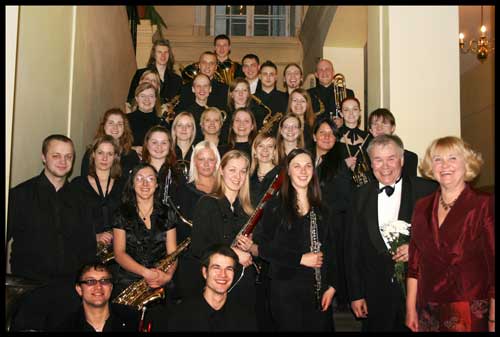 University of Latvia Wind Ensemble (ULWE) has been created in September 2008. The collective can be regarded as the next level of Latvia's youth Symphonic Band; they have in common the conductor Jānis Puriņš and producer Astrīda Ķēniņa.
It is a ULWE that is able to prepare each month a new concert program. The collective has participated in musical festivals organized by J.Vītols Latvian Academy of Music – Trumpet days 2008 and Low Bras Days, by playing music together with soloists from USA, Finland, Norway, Denmark, Estonia, Latvia. The ULWE has performed on Advent and Epiphany concerts in churches of Riga. The ULWE has visited Lithuania, in order to participate with the university choir Juventus in the International Music Festival in Siauliai, and traveled through Moscow region.
The musicians say that their business card is - the smile, but the collective value is daring and desire to play music – from classics till jazz, from miniatures to masses.
Website: http://lupo.lu.lv/