Grants

Last Update
21.09.2018
© Foto: Toms Grīnbergs, Latvijas Universitātes Preses centrs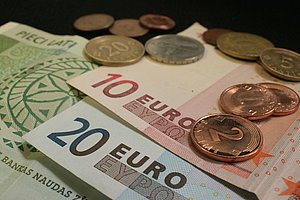 According to some of the bilateral cooperation agreements the University of Latvia is paying a monthly scholarship to the exchange students who are studying within these agreements.
The exchange student should be officially nominated by his/ her home university for exchange period within the bilateral agreements. Students who come within regular ERASMUS+ program do not receive the scholarship from the University of Latvia.
The scholarship is paid around 25th date of each month. The calculation of the amount of scholarship depends on the exact time of the arrival and departure of the student. Thus students after arrival should register at the International Mobility Unit as soon as possible.
Students will have to open the bank account in Latvia in order to receive the scholarship by bank transfer. International Mobility Unit shall assist in opening a bank account to scholarship grantees of the UL.