Quality management in the University of Latvia

Last Update
02.09.2013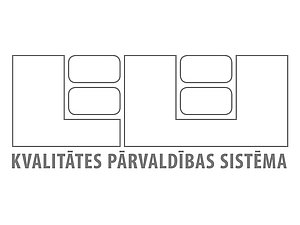 Due to the fact, that everyone has different understanding of the quality subject, various definitions of this term have been arisen over time. These definitions cover different fields – from the quality of products to organization management. Within the framework of the EU Phare Multi-Country Programme's in Higher Education project "Quality Assurance in Higher Education", the Quality Assurance Manual for Higher Education was published. Authors of the Manual offer few conceptions of quality, which are most relevant to higher education, namely:
1) Quality as excellence – conception's goal is to strive to be the best.
2) Quality as "fitness to purpose" – quality of something for a specific purpose.
3) Quality as transformation – while students' goals and views are changing, the university is able to vary with them and achieve their needs, i.e. adapt.
4) Quality as threshold - the university sets certain norms and criteria. Any unit that reaches or surpasses these norms and criteria is deemed of quality.
5) Quality as minimum standards - a broad definition of desired knowledge, skills and attitudes of graduates.
6) Quality as enhancement – the university should improve continuously.
To ensure quality at every level of the organization, the university should establish appropriate quality management system. The priority of quality assurance in higher education is stated both by European legislation and practices (Bergen communiqué - Standards and Guidelines for Quality Assurance in the European Higher Education Area

) and by Latvian state legislation. These documents emphasize the necessity of implementation of internal quality assurance system in the universities.
Quality management and audit department is responsible for development and implementation of quality assurance system in the UL.