Epidemiology and Medical Statistics - master's study program
Language of instruction: English
The academic master's study program "Epidemiology and Medical Statistics" is intended to provide highly qualified specialists in epidemiology and medical statistics at regional, national and international level, who will understand and be able to develop epidemiological, medical and sociological research methodology, to perform sophisticated statistical analyses of obtained data, and to interpret observed results based on newest international knowledge and according to internationally accepted standarts.
The study program was licensed on 1 July, 2020.

Program Director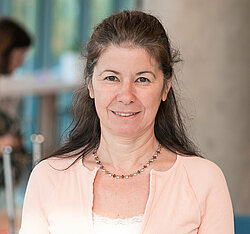 Assoc. Prof. Liliāna Civjāne
Students will receive a knowledge on:
Historical and current aspects and problems of epidemiology;
Methods, directions and types of modern epidemiological, clinical and sociological research;
Problems of research ethics in different populations;
The latest technological applications in medicine and statistics, and their practical application.
At the end of the studies, a master's thesis must be developed.
Completion of this study programme will provide graduates with opportunities to work in a wide range of organizations, including research, heathcare and govenment institutions and organisations. Graduates may enter docoral studies (Ph.D) in Latvia or abroad.
Latvian citizens/ non-citizens; EU/EEA/Swiss citizens and EU residents - 2400 EUR/year. Citizens of other countries - 6000 EUR/year.
Master of Health Sciences
General rules (here)
Completed education:
Bachelor degree or 2nd level professional higher education in health care, medicine, dentistry, pharmacy, psychology, sociology, natural sciences, environmental sciences, food sciences, or other comparable higher education.
Calculation formula for admission score:
The grade point average of undergraduate studies (40 x 10 = 400) + the grade obtained in final examination of undergraduate studies (30 x 10 = 300) + entry examination in form of online test (15 x 20 = 300)
Note: Applicants must prove their English language proficiency.