The University of Latvia, Faculty of Law, is the largest provider of legal training in Latvia, richest in tradition and achievements. Its lecturers, alongside academic and scientific work, also have active professional careers in law – they are judges, prosecutors, sworn advocates, notaries and heads of various state institutions. Graduates of the Faculty of Law have become notable and successful lawyers.
Doctoral study programmes
Piesakies jaunumiem un uzzini vairāk!
Dean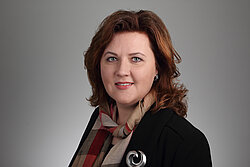 Prof. Kristīne Strada-Rozenberga